Description
Designed with versatility in mind
An elegant way to keep your jewelry secure
This lovely jewelry box is perfect for smaller pieces of your accessory collection. It provides enough space for all types of jewelry, from earrings to rings and pendants.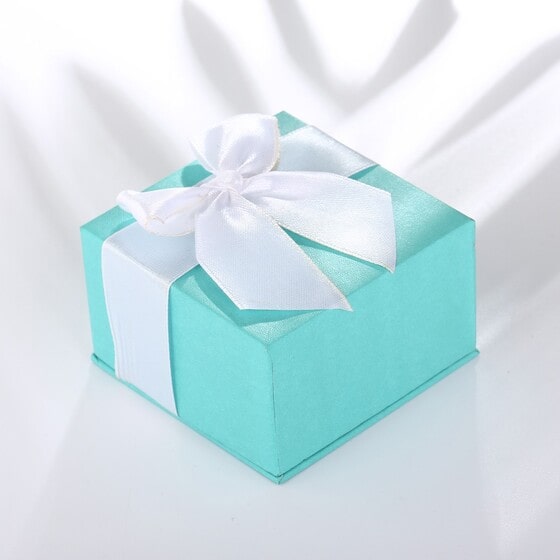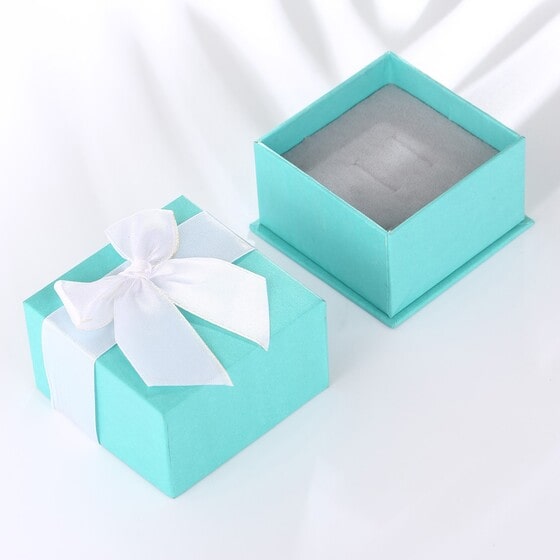 Jewelry box details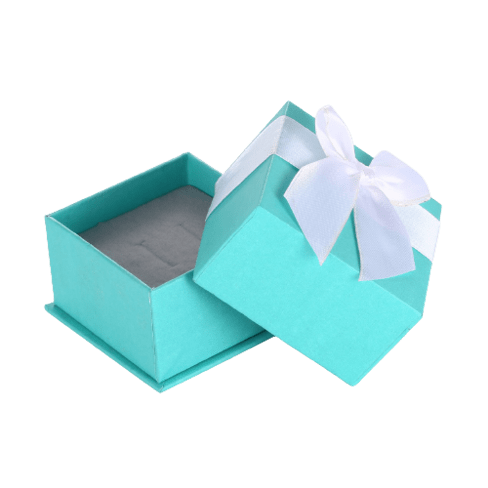 Size
The box is quite compact and can easily fit your pocket. It's size is 2.8 in x 1.6 in.
Color
The box is of a gorgeous turquoise color. It's wrapped in a crystal white bow ribbon.
A gift to remember
To make your gift special and remarkable, surprise your loved one with splendid jewelry wrapped in this lovely box. It will be perfect for special occasions, like proposals or anniversaries, as well as for daily storage.
First class box. Really nice

beautiful box and very durable.

Love the color, I wish it was smaller.

Perfect ring box for gifting/storing. Love it.

Pretty, well made and worth the price.

Made the ring look perfect! Also the box looks great in photos.

Only 4 stars because it seems like it opens easily

It gets the job done for the price. It was nice and durable.

I purchased a pair of earrings that did not come in a box. This box made my purchase look just beautiful.

This box was perfect for my neice! She loved her items I sent and already want next too!

This box was bigger and more sturdy than I imagined. The color is gorgeous.

I purchased it as a gift box for my friend. Just about the right size for long earrings. It's so beautiful and elegant.

Looks just a pictured and is very sturdy. Was packaged well to ensure no damages to the jewelry box. Very pretty.

Very classy. Wife thought it was from Tiffany's (nice thought--even though she knew the ring set inside was not). Nice impression.

I am impressed with this gift box. The birthday girl is going to love her gift. Looks like a Tiffany box!

I wrote this in another review...but my wife thought I got her a gift from Tiffany's-LOL! She loved the box and I might just use this for next year!

Loved this! It was packaged well so there were no signs of damage during transport. True to color!! (big win) The quality of the box itself and the inner padding were beyond presentable. Overall would recommend it.
Payment & Security
Your payment information is processed securely. We do not store credit card details nor have access to your credit card information.