Description
Make meals more fun!
The Manor Blue Pet Bowl is a designer dish in powder blue. Featuring a cute embossed bone design around the outside, these bowls are made of durable stoneware.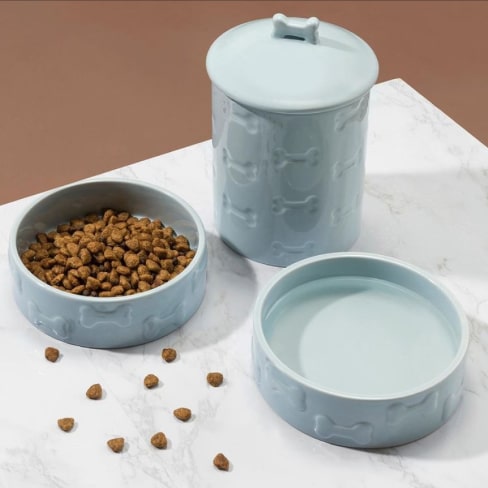 Super stylish and convenient bowl
As unique as your companion
Non-toxic & easy to clean
The Manor Blue Pet Bowl is crafted from 100% FDA approved ceramic. It's dishwasher-safe and microwave-safe.
Perfect for all pets
This bowl by Park Life Designs is perfect for cats, dogs, rabbits, reptiles, and all other animal companions.
Stands strong against slippage & spills
Heavyweight stoneware is sturdy, strong, and chew-proof to stop spills, slipping, sliding, and tipping.
Impressive & chic design
Express yourself and your pet with this stylish bowl. The vivid, glossy exterior blends your pet's personality with your home's existing decor.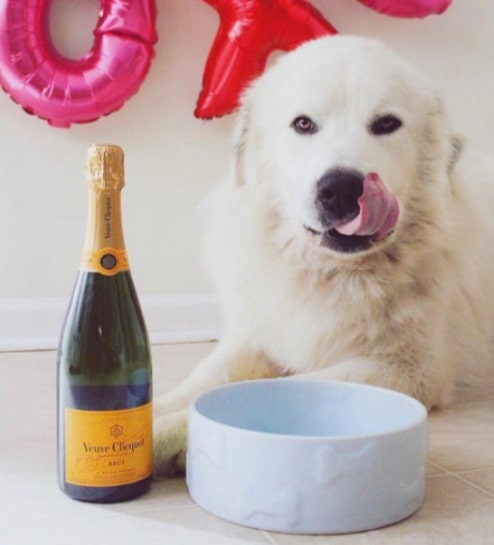 Your pet will be eating and drinking in style
Like all Park Life's products, this bowl is chemical-free, easy to clean, and sure to last for years to come. It has a small size and measures 2" in height with a 5.25" diameter. This bowl has a 2 cup capacity.
About Park Life Designs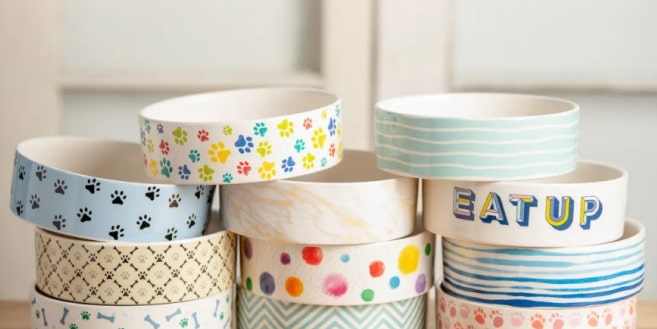 Founded in New York City by a team of innovative animal lovers frustrated with the lack of affordable, fashion-focused pet choices in the market we decided to shake things up in our own fun and vibrant way! Park Life Designs was created for stylish and fashionable pet lovers who love to express themselves with their furry ones. Animal lovers who want chic, fun and playful designs that love giving their pets a little extra flair! Park Life Designs believes every pet deserves decor reflective of their unique personality. Bring Style To Your Pets Life!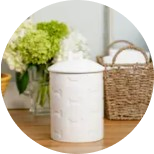 Designed In
New York, New York
I love this bowl and highly recommend it. So cute and well made. This size is perfect for my miniature schnauzer.

Brilliant bowl, good quality, dishwasher safe and looks nice.

Really like this bowl. Great weight and good looking

Perfect bowl for visiting dog and also bought one for a cat! Perfect size. Heavy. Keeps water cold and doesn't slide or tip.

I have three cats, one of them has always had a problem with his water dish. No matter what dish we use, he always drags it along the floor and tips it over so the water spills out all over the floor. I bought the two bowls. It fits a ton of dry food and enough water to last the day. The best part is, my problem cat hasn't found a way to spill it! No more water messes and they are beautiful!

The Quality of this dog dish is better than I expected and the price was very reasonable. It is difficult to find microwave safe, ceramic dog dishes that are FDA approved in the big box stores. I am not concerned with the price, I am more concerned with the China made products containing lead. My item was delivered on time and packaged safely. I would definitely order from this supplier again.
Payment & Security
Your payment information is processed securely. We do not store credit card details nor have access to your credit card information.