Description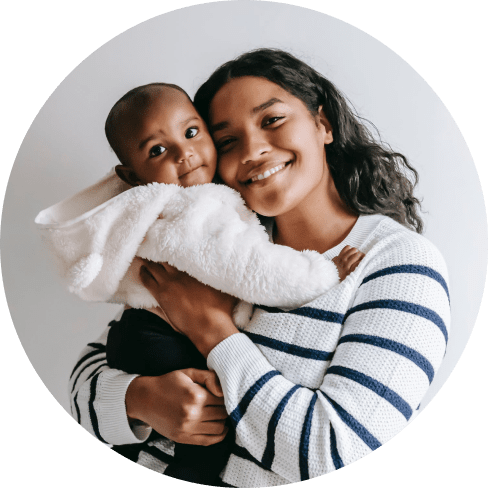 A savior for mothers
Easier feeding without any fuss or stress
Are you a mother waiting for the blessed event? Or are you a feeding mother who wants to simplify the feeding process? Or maybe you have got to work, but your baby doesn't like artificial feeding? No matter what issue you have, this pump will help you out. Easy to use and care for, this little device will save you from stress and potential health problems.
All moms need it
Indeed! Avoid all the breastfeeding-related issues with one simple device!
The pump is 100% safe
It's made from food-grade PP and silicone, heat-resistant, BPA-free, and FDAapproved materials for the complete safety of your baby.
How to use it?
Wash the pump with water, sterilize it (in a sterilizer or boiling water for 2-3 mins). Squeeze the pump to create suction, put it to the breast, and wait. Repeat to collect enough milk.
It has a suction cup
With the help of the suction cup on the bottom of the pump, you can never worry about accidentally knocking it over and spilling the milk.
Product specifications
Capacity: 3.38 ounces. Maximum heat resistance: 248 °F. Height: 5.90 inches. Neck diameter: 3.34 inches. Body width: 2.20 inches. Base width: 1.57 inches.
Mama's best friend. Or even papa's!
This milk pump will leave you wondering: how do other mothers live without it? Stimulate lactation during pregnancy, prepare yourself for the feeding, avoid congestion, and always have the milk ready for your baby. Extra milk in the fridge will help you out when you need it. You are no longer enchained to your baby in terms of feeding them!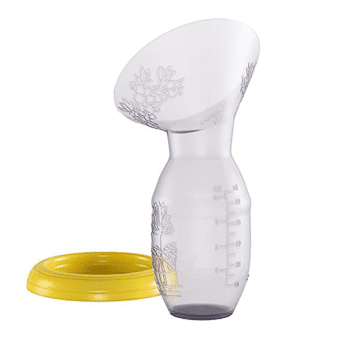 This is absolutely amazing!

Great product. It's a little tricky to get used to. I still have a hard time getting a good suction all the time but once I do it's great!

This thing is amazing! It can be alittle tricky at first but once you get the hang of it, you'll wish you had it sooner! I wish I had this with my 1st baby. It catches all my let down and pumps while my baby is feeding on the other breast. No more wasted milk!

If you are wondering if you should get this, especially because you're having difficulty keeping up, stop thinking, and buy it already. I waited and wondered for 6 months, and now I'm P'ed off because I could have saved so much milk all this time.Only disliked how much my baby wanted to grab it. Haha! Seriously, get it, it's so convenient.

Game changer! I had one with my first born and I could never figure it out so I was always using my pump. I thought this was a hand pump but you just attach it and nurse the baby on the other breast simultaneously and the milk flows into the pump. I have been using this for all night feedings for my 3 week old baby on just one breast since she fills up on one side. No extra pumping necessary so it saves time in the middle of the night and I get to sleep for a few extra minutes!
Payment & Security
Your payment information is processed securely. We do not store credit card details nor have access to your credit card information.