Description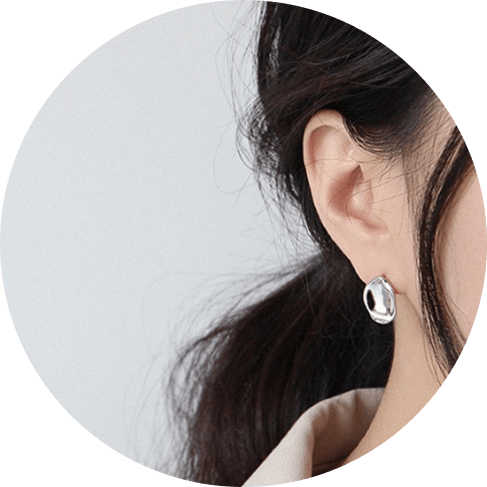 Designed for fashionable looks
A simple but unique design of the earrings together with their vivid details will add the ultimate modern touch to your regular look.
It's all in the details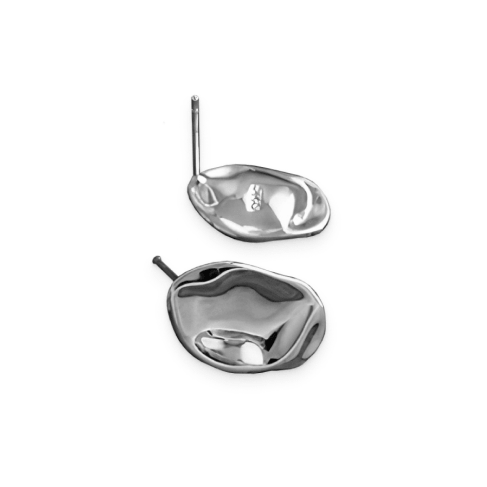 Earrings characteristics
Color: silver. Size: 0.6 in.*0.5 in. Weight: 0.097 oz . Material: brass.
High quality
Brass jewelry possesses high corrosion resistance. It's a strong, durable, and long-lasting metal. So, feel free to wear these earrings every day!
An excellent gift
A trendy design of the Minimalist Stud Earrings won't leave a woman indifferent! This gorgeous accessory will perfectly highlight a lady's jawline and skin tone. It'll become a stunning addition for both casual and classic outfits.
This was a gift for my wife since she had been looking for something similar but more expensive. I found these and gave them to her (along with other gifts) but she loved these earrings the most. They are her favorite now due to the quality, design and expanded shape. Overall, great product for the price, as a matter of fact, it's a steal.

Very nice and light. The first two days they bothered my ear some but I kept cleaning the spot with isopropyl alcohol. I make sure to still do it after I shower with them on, just in case. They haven't bothered me since. They haven't turned my ears black or green.

LOVE, these simple, yet unique studs. Have received compliments. I was looking for something more simple/unique than the common diamond stud. These are perfect for me. Love them!!

Bought these for my 5 year old daughter who has very sensitive ears. She loves them and they don't make her ears sore. They're the perfect size for little ears!

Love my stud earrings. I'm always looking for a casual earring to wear and this suits me just right. Doesn't hurt when you sleep in them and they don't bleed green if they get wet

Fast delivery; exact fit selection for my athletic, super smart and focused niece. I know how to follow "suggestions"! These are gorgeous, super tiny, shiny nibs in the ears.

These earrings are so cute and seem very well made. Ordered for my middle schooler and she wears them every day!

Very cute small stud earrings! Great quality for the price.

Smaller than expected, but still super cute! I'm sensitive to fake jewelry but I have been able to keep these in without a problem!

These earrings are nice for one time use or not long use. They made my earring hole sting. It is not supportive of sensitive skin, or earlobes for that matter.

Smaller than I thought but liked everything about them. Perfect for my 6 yr old granddaughters newly pierced ears
Payment & Security
Your payment information is processed securely. We do not store credit card details nor have access to your credit card information.