Description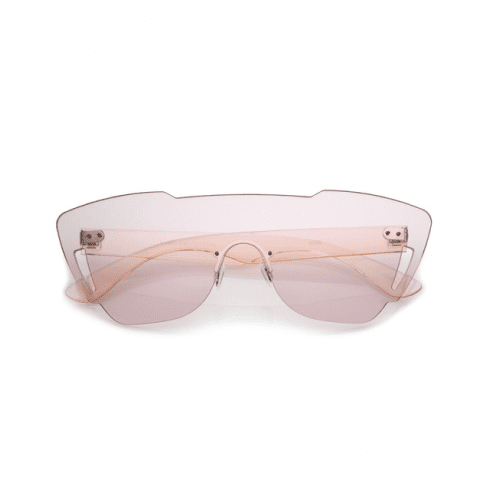 Bubblegum pink meets ultra glam
Get that supermodel-princess look with these Modern Translucent Pink Oversized Sunglasses from zeroUV.
Maximum coverage
Loud, bold style
Step out looking fabulous
It's easy to express your fashionista with the perfect chic pink shades. The rimless design of these over-the-top sunnies add modern edge while providing full UV coverage for your eyes.
Attitude meets function
Yes, sunglasses aren't just for looking cool -- they shield your eyes from UVB and UVA rays, for less squinting and possibility of eye damage like cataracts.
Crafted to last
These shades are made with a plastic-based frame, metal hinges, noise pieces, and polycarbonate lenses that offer full UVA/UVB protection.
Get UV-smart for your eyes
Sunglasses are ideal for morning 'till sunset to shield your eyes while you walk, drive, or are just going about your day outdoors (they're great whether it's sunny or overcast).
Set your sights on a must-have accessory
Since 2001, zeroUV has been a destination for trendy eyewear that helps people discover individuality and confidence, with infinite ways to eye protection that's always in style.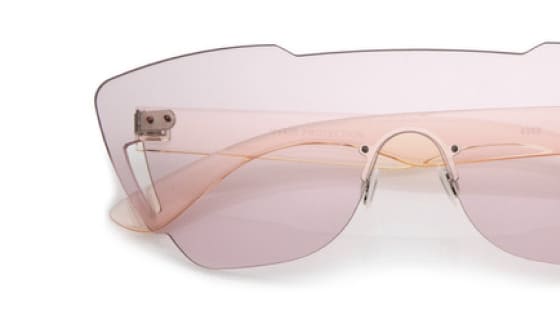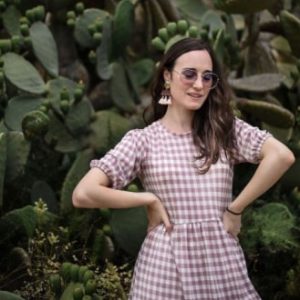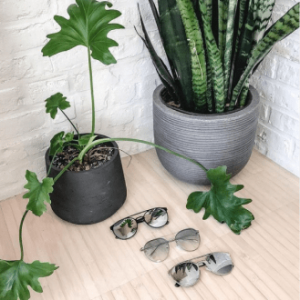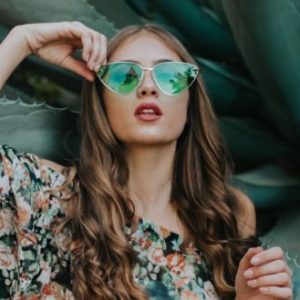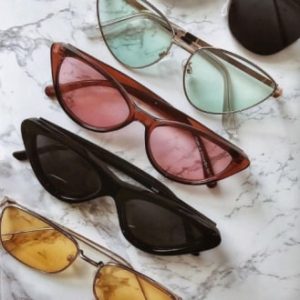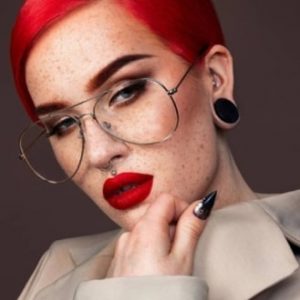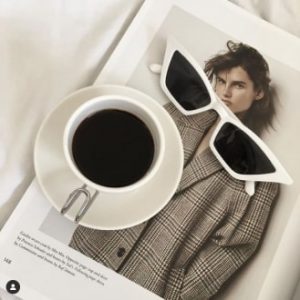 About zeroUV
Founded in 2001 by eyewear enthusiasts, zeroUV has become a prodigiously curated eyewear boutique for the fashion savvy individual. At zeroUV we strive to bring our customers the latest in eyewear fashion for a fraction of high retail prices. We at zeroUV view ourselves as lifestyle advocates. We seek to inspire others to chase who they truly see themselves as. Founded by individuals who grew up during the California indie movement, we aim to share our journey with our fans. We pride ourselves on bringing people together through our brand, and we encourage others to follow us along this amazing adventure. Not only are sunglasses a staple in fashion and appearance, zeroUV Sunglasses offer full eye protection against harmful UVA & UVB rays. In addition all eye wear meets the United States ANSI z80.3 Standard, as well as satisfies European CE Safety Compliance Standards.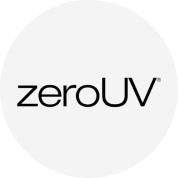 Designed In
Huntington Beach, California
Color is great for my wife.

I LOVE it! These glasses are OVERSIZED. and they are not exactly sunglasses. They offer color therapy benefits. They do filter some light. Pink (rose) is great for uplifting and creativity.

Love the colors and look. Feels study and thick. It's only a little annoying to keep clean so no fingerprint smudges appear on the lens, but that's to be expected with sunglasses. I'm not sure how scratch resistant they are but its probably for the best to treat them with care. The pink ones definitely block out the sun and they're looking perfect. I think I'd buy it again.

Love them!!! Perfect for parties or festivals, look great on any face shape! However, don't expect them to be like regular sunglasses. While they don't distort, the pink tint is quite wild so looking through them is funny. Overall, a fantastic accessory piece for show and it's pretty cool to see the whole world in pink, but maybe not the type of sunglasses you'd want to use to walk around or drive with.

We purchased these for my daughter's outfit on bid day for her sorority. At first we thought they were too big, but the more my daughter wore them the more she liked them. Sadly, due to COVID most of the festivities were via Zoom, but she was able to meet up with some friends to take pics and everyone loved her glasses. She even lent them to a few girls to use in their pics. They didn't fall off her face and were very clear to see through considering how inexpensive they were. Suffice it to say these were a big hit!

These glasses are great quality! They just don't sit on my face right, they slide right off but that is not the products fault, they're just not fit for my face/nose.
Payment & Security
Your payment information is processed securely. We do not store credit card details nor have access to your credit card information.