Description
Get that airbrushed, refreshed look
Freshen up makeup or enjoy a quick pick-me-up for tired skin with the Moira Microdot Setting Spray. A luxe blend of hyaluronic acid, retinol, and herbal floral extracts helps nourish and invigorate.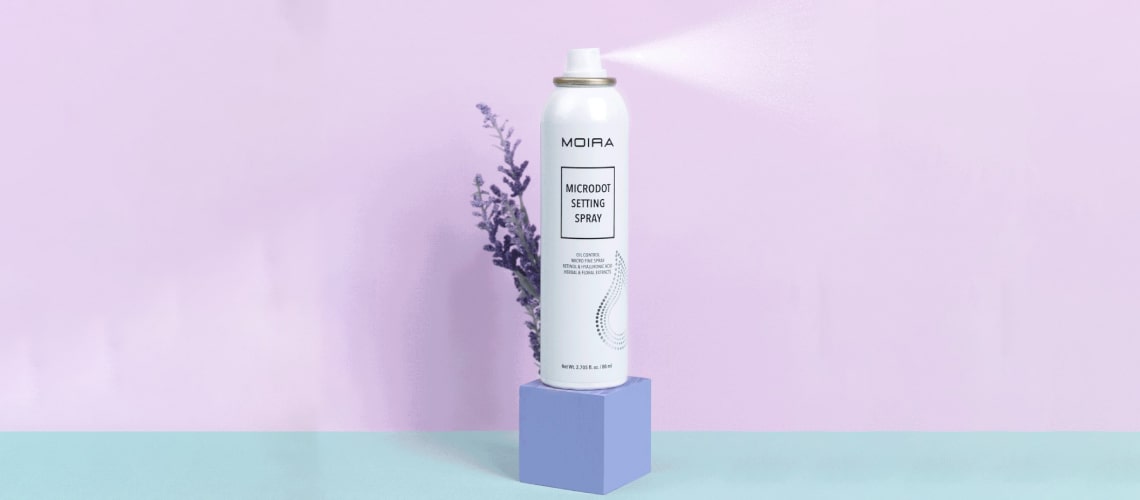 Let's stay fresh
Just spritz away
Natural extracts + ingredients
Jasmine, rosemary, and lavender flower water, combined with retinol and hyaluronic acid, help boost the good-for-your-skin properties of this fine-mist spray.
No baddies here
At Moira, our formulation is free of sulfates, phthalates, parabens, gluten, and animal cruelty. For glam that's responsible -- now that's beautiful.
Shake it (and do spray it)
Just keep the bottle eight to ten inches away from your face and spray evenly for maximum effect. Remember: eyes and mouth closed, please.
Great for makeup lovers and makeup artists
Get professional-grade makeup-setting power with the Moira Microdot Setting Spray at-home or on the job. Gift this generous 2.7 fluid-ounce aerosol spray to any glam gal or cosmetics professional.
Become your best self
Inspired by the pursuit for flawless skin and makeup, Moira helps incorporate simple beauty into everyday life so anyone can be confident with their unique features and style. Be you -- just better. Discover all the skincare and makeup of Moira today so you can be beautifully just you.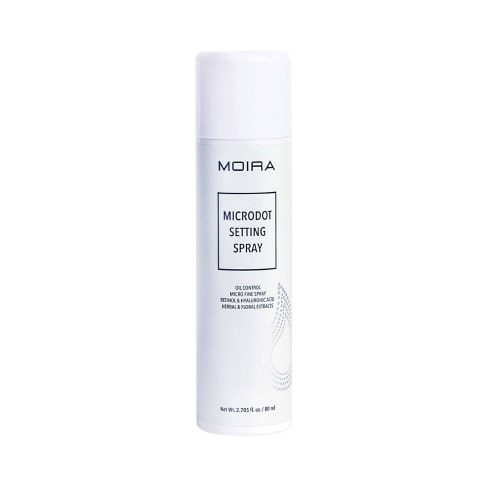 About Moira Cosmetics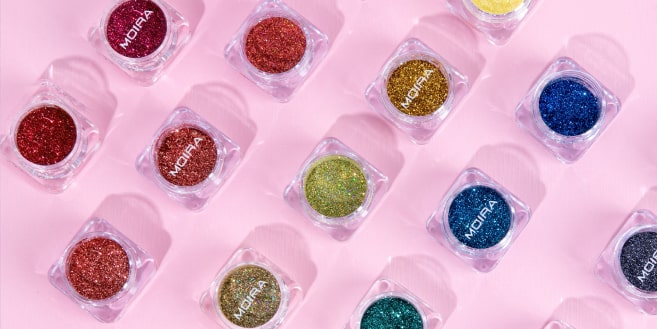 MOIRA represents the always-evolving woman. We offer more than beauty products; we provide unique tools for driving confidence, enabling women to awaken the inner beauty that already exists within. Contemporary, innovative, products offer exceptional quality and deliver professional results while still emphasizing simplicity. Our exquisite formulas are designed with all beauty needs in mind, making them the perfect one-and-done tools.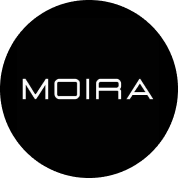 Designed In
Los Angeles, California
Feels great on my skin and makes my makeup look dewy!

This is a great setting and priming spray. The bottle lasted me so long.

This is my go to setting spray! It's very affordable. And for me works great!

Use this everyday feels like on your skin and keeps makeup looking fresh.

I been using my micro dot makeup fixer with models and any clients. I really love it
Payment & Security
Your payment information is processed securely. We do not store credit card details nor have access to your credit card information.