Description
Looking for a light, but meaningful jewellery piece?
With this Moon and Star necklace you will outshine everyone and show off your impeccable taste. This glamorous necklace is unlike any other piece in our collection with a sparkling moon and three stars now resting comfortably against your neck.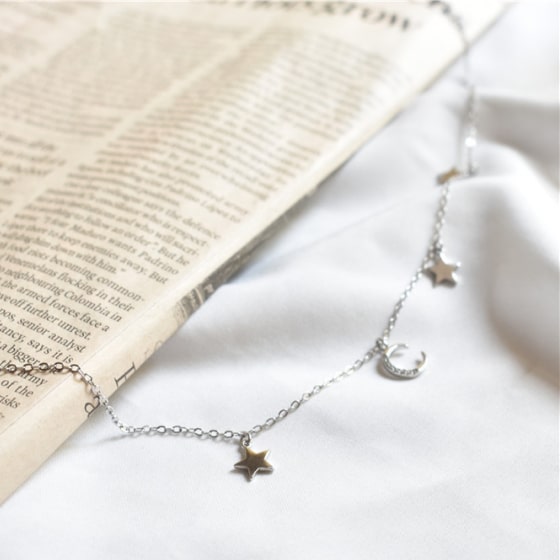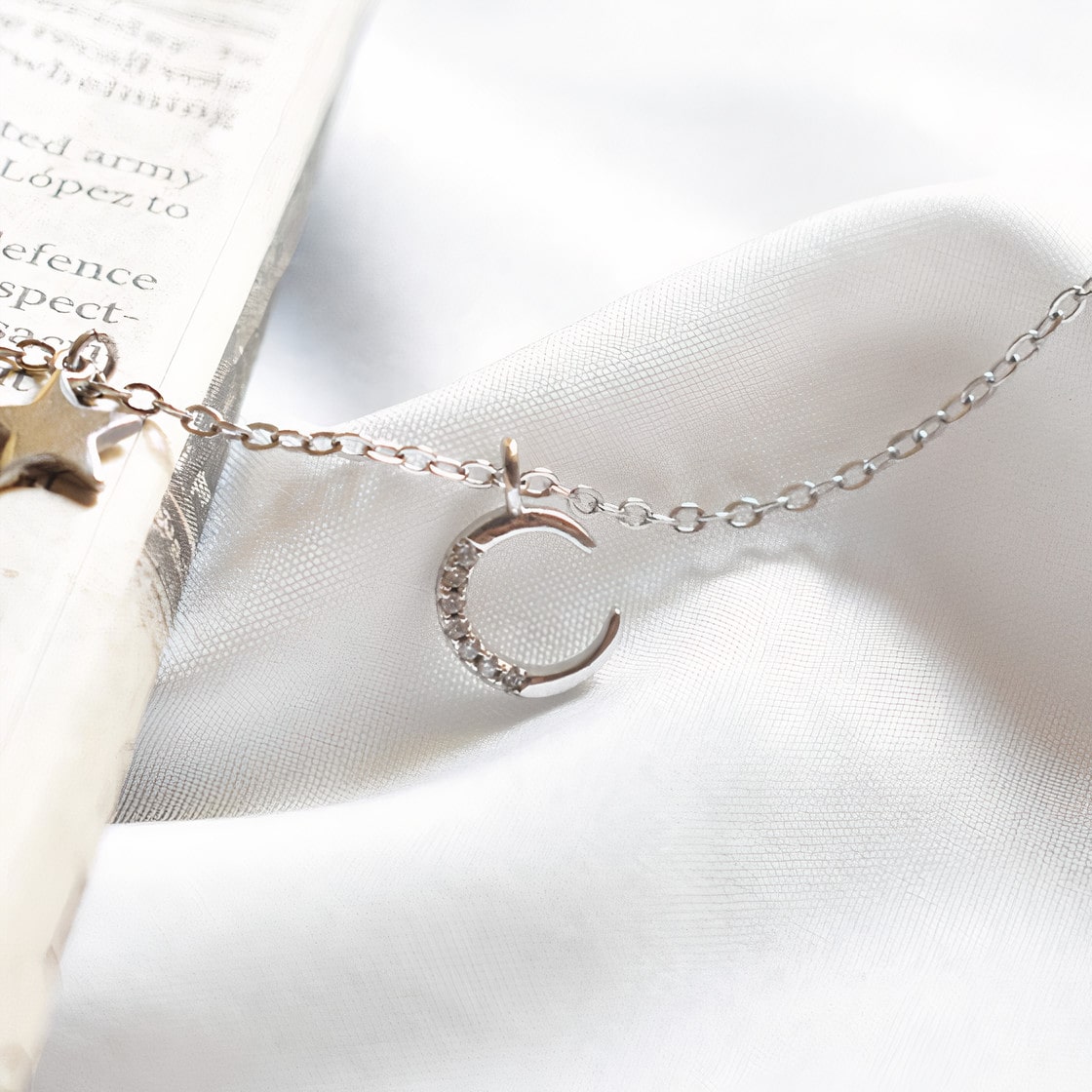 Moon and Star Necklace specifications
100% safe
No lead, no nickel or other toxic alloys.
Quality first
Holding up the highest quality standards, our products are made to last.
Flawless design
Designed by professionals and crafted with love to ensure comfortable everyday use.
Materials and construction
Jewelry materials: silver alloy. Shape: a chain with three small star-shaped and one moon-shaped pendants. Color: silver.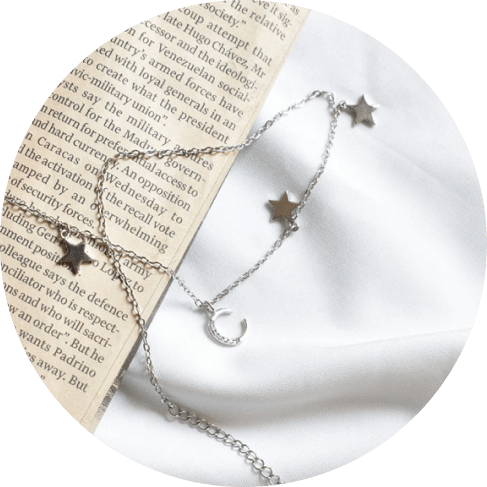 A thoughtful gift
Show your affection with our necklace and give it to the moon of your life. Perfect for weddings, anniversaries or birthdays, this necklace will show just how starstruck you are with your loved one.
Beautiful necklace. The stars on the chain add the perfect touch.

This necklace is beautiful, way better than I was expecting. I would definitely buy this again!

It's very beautiful and dainty. I was afraid the moon would be too big but it's not; it's s a really good size.

Absolutely stunning! I'm so happy with this purchase and so is the person I bought it for. This makes an awesome gift!

I'm in love with this necklace and I think it's very pretty. I love everything about the sky, so it was an obvious choice. I would buy it again.

I bought this necklace as a gift for a friend who really likes "moon and stars" designs. She loved this necklace and it looks really nice on her. I think I want one for myself now.

As soon as I opened this, I knew it was going to be my favorite necklace for literally any occasion- including every day wear. It's so unique and gorgeous. I have no complaints at all.

This necklace was purchased as a gift. My mom absolutely loved it. She wears it daily and it still looks as beautiful as the day I bought it. Would definitely recommend. Very dainty and pretty.

I just love this necklace! It's shiny, sparkly, and dainty. The stars just make for a unique and interesting look. The necklace seems to be good quality, and I have no doubts I'll be able to enjoy wearing it for years to come.

I love anything with stars & moons on them, therefore, this was perfect. It's delicate and I wouldn't wear it if I was bending over all the time in fear that I might catch it on something and break it. It does get noticed despite its delicate appearance. Very nice. This would be a lovely necklace to gift a young lady.

Longer chain than I expected but still very pretty
Payment & Security
Your payment information is processed securely. We do not store credit card details nor have access to your credit card information.