Description
Handy performance
Durable hold
Keep your helmet (or an extra) safe and in place when not riding with this simple yet handy Motorcycle Helmet Strap. Soft nylon construction provides softness and durability across four bands to support and hold a helmet from front, middle, and back.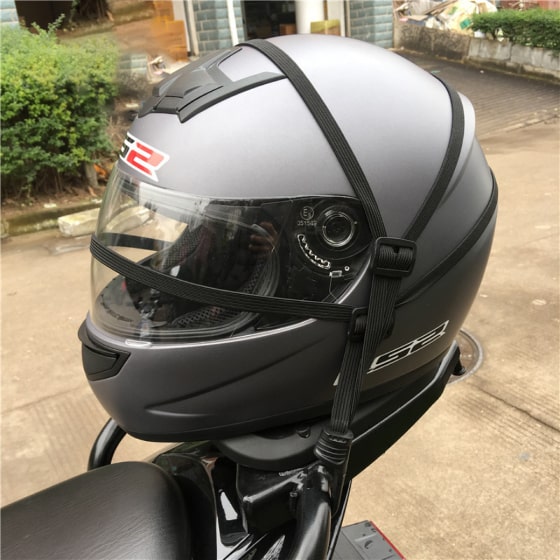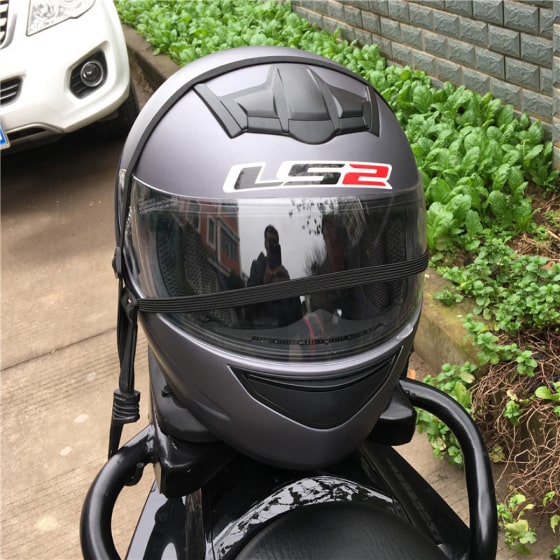 Strap on + hold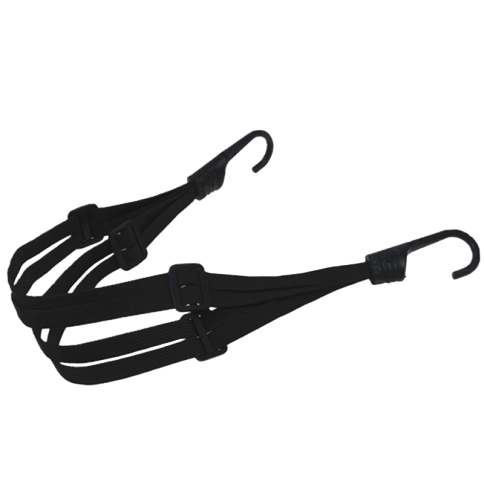 Fit for a secure hold
Get 24" of supportive length with adjustable buckles to hold any sized helmet tightly and securely.
Hook on + go
Our strap features two buckles to hook onto your bike's seat or rear luggage rack.
A safety and convenience must-have
Know someone who loves to rev their motor and hit the road? They'll love the added help that this durable hold that this helmet holder adds for easy storage and protection.
Very sturdy item! Put it on my flat black helmet and had to adjust it by opening the visor as the material will not grip to flat colors but that helmet is not going anywhere no matter how fast I go. With shiny/glossy helmets it will probably hold with no need to open the visor. Overall, 5 stars

I use the nets and straps in the trunk and back deck of my Porsche Cayman. I've used the nets and straps to carry a weed trimmer, propane tanks, books, groceries, and other items (all at separate times) without any concern.

I used these on my motorcycle to hold my helmet, laptop, lunch bag, etc and on my bicycle to hold things. It's really nice to be able to spread these out instead of adding more bungees. Highly recommend.

These work great for full face, I wish they worked also for 3/4" helmets but they don't. At least not on my luggage rack. Still great for the price when you need to strap a spare helmet on the bike.

I like these better than the mesh nets with 6 hooks. The plastic hooks do not scratch my motorcycle. Very flexible in the ways they can be used. I like them!

This is what I needed. Holds the helmet securely and stylishly.

Great for a half helmet but can't fit my full face with my bike

good replacement strap for my luggage on my harley

Perfect for my new e-bike
Payment & Security
Your payment information is processed securely. We do not store credit card details nor have access to your credit card information.