Description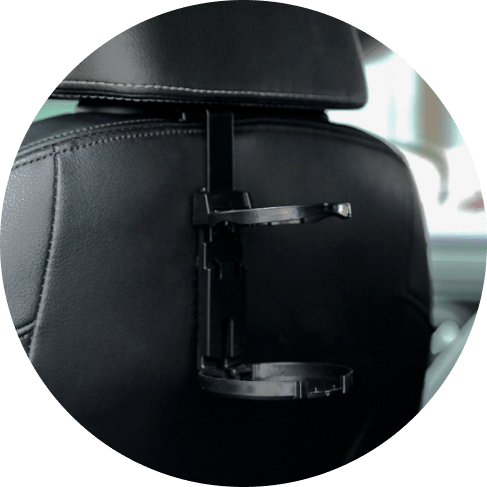 More room to hold
More things to drink
Are all your vehicle's cup holders full? Then all aboard our Mounted Backseat Drink Holder -- an easy-install accessory that provides instant drink-hold support for room for more.
It's sturdy, reliable support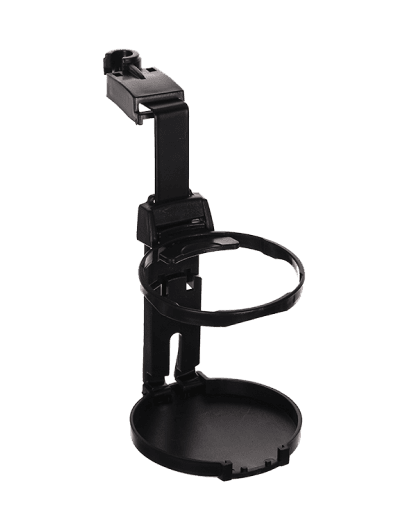 Go hot or cold or long or short
No matter your drink, this 3,1*4,3 inch holder will help you to get an extra holding space right within reach for backseat passengers.
Just clip it on
Our easy-install design means you just have to clip the install hook onto a pole of your headrest for a solid, instant hold.
Great for rideshares or personal use
Breathe in only clean, pure air while driving! Whether you moonlight as a rideshare-service driver or are a busy parent to two, this Mounted Backseat Drink Holder is great to provide an extra hand.
I had trouble finding an add on cup holder for my 2017 G wagon. I had ordered one for mounting on the center console. It didn't work size wise and would have put screw holes in the console. I returned and ordered this one. So easy to mount on the passenger seat headrest. Holds most size cups with minimal movement and is very sturdy. Been wanting an extra cup holder for awhile. My car only has one! I have tried many different and found this one to be the best! Holds can of soda very secure and doesn't interfere. Highly recommend this one!

My only concern when I purchased this was whether it was going to be sturdy enough since it only clips onto the vent slats. It proved to me it could be and holds up to all the bumpy roads and knocks that it takes. Installation is simple and quick. And it holds large cups and mugs as described.

Needed to find a cup holder to fit over the side of a boat for a fishing trip. Worked really well. Would be helpful if the part that hooked over the side of the boat to be a stronger material as with the really hot weather they got a bit soft. Overall, it worked great and the price was so reasonable!

Perfect for my grandson's car seat. His cup holder broke off, so I bought these (1 for my car, 1 for his dad's car) so whoever has him, he can put a cup in it and not make a huge mess.

I was in need of an additional holder for traveling with more than myself. My Escape now has an additional holder that doesn't take up any space. Highly recommended!

I wanted an extra holder to add an air freshener. This is perfect and the quality is great.

This is a great cup holder that will fit any car and all size cups I have used! Love it!

Perfect to hold grandkid's drinks in the back seat by their car seat!

Exactly what I was looking for. Very sturdy. And great price.

Works great in my older car that doesn't have cup holders
Payment & Security
Your payment information is processed securely. We do not store credit card details nor have access to your credit card information.