Description
You are the star of this evening!
With our Star Pendant Necklace all eyes will be on you, no matter where you go. It's an exquisite jewellery piece designed to accentuate your neckline and bring subtlety and mystery to your image.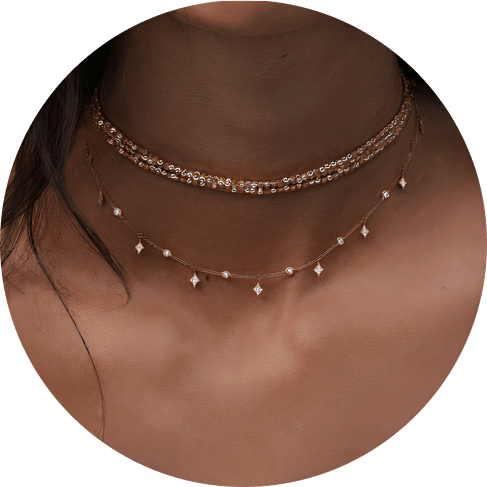 Multilayer Star Pendant Necklace specifications
100% safe
No lead, no nickel or other toxic alloys.
Quality first
Holding up the highest quality standards, our products are made to last.
Flawless design
Designed by professionals and crafted with love to ensure comfortable everyday use.
Materials and construction
Jewelry materials: alloy. Shape: a chain with star-like crystals. Color: golden, white.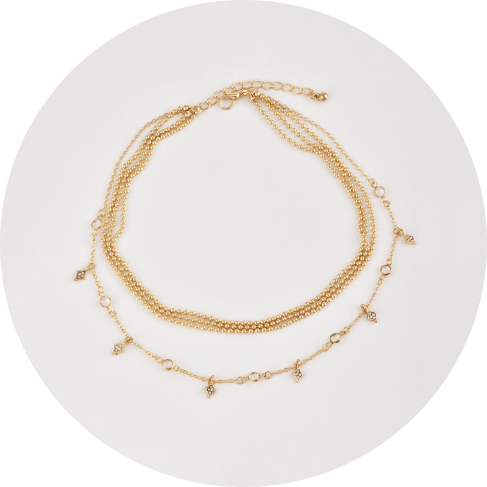 A fine addition to your collection
This Star Pendant Necklace is our unique take on using star shapes in jewellery. It will complement your look and show off your flawless taste. Reach for the stars and grab this amazing necklace!
Super cute and delicate. Perfect for a young girl or teenager.

I bought it as a gift for teen daughter. This was just what she wanted.

Love this necklace so much!! This choker is super trendy, and I'm loving it!

My daughter bought this for a friend as a gift. She loved it. Great quality. Great seller.

This is a beautiful necklace. It looks just like the photo and layers very nicely. This goes with almost any outfit.

I wear this necklace every day. I love it so much and it's super cute. I get compliments on it all the time!

My teenage daughter loves this necklace and has worn it pretty much every day since getting it. It is very durable and nicely made.

I wear these necklaces every single day and this is the one that receives the most compliments. I absolutely love it. Perfect fit if you're looking for a tight choker. The stars are so cute. It's held up really well. I'm very impressed
Payment & Security
Your payment information is processed securely. We do not store credit card details nor have access to your credit card information.