Description
Designed for ultra-modern looks
Your new favorite accessory
The extraordinary and unique design of the bracelet together with its eye-catching details will add the ultimate modern touch to your regular look. Stand out from the crowd!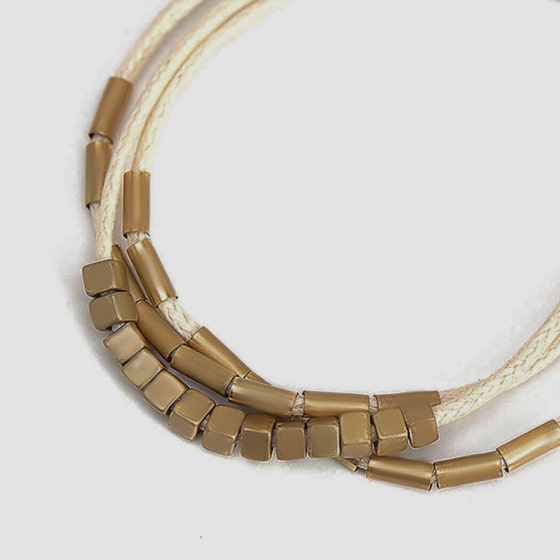 It's all in the details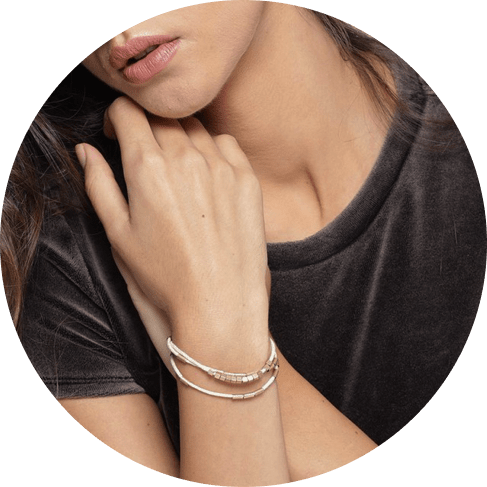 Bracelet details
This fashionable Multilayered Bracelet brings three layers of beige leather ropes and square gold-colored beads to create a versatile classic you can wear every day.
Care tips
Keep the bracelet in a cool, dry place. If needed, dry with a soft cloth. Do not submerge in water. Store out of sunlight. Avoid exposing the bracelet to harsh chemicals and cleaning products.
A gift to remember
Classy and gorgeous, this Multilayered Bracelet makes an ultimate gift option that is sure to show how much you care. Suitable for women of all ages, it looks great with any outfit: casual, beach, or classic. Make your everyday outfit look fancier with this stylish bracelet!
So I was looking for something simple but elegant, and here it is! It's not bright, doesn't shine, so it's a perfect everyday one to wear. What's more, I don't need to worry about my look, because it's that simple that fits everything from my casual clothes. And the color is light, but not too light, so it won't get dirty easily. I'm completely happy with this bracelet!

I love it! It looks spectacular and is adjustable, the color looks very pretty but it is very nice and elegant, very satisfied

It's very cute and looks exactly like the photo in the description. I love that it's adjustable. I nearly thought it wouldn't fit but it does.

The bracelets are the same like the pictures. They are very beautiful and delicate. Love them. Highly recommended.

The bracelets look expensive, very beautiful on hand, I was very surprised, really good quality.

Super nice bracelet of very good quality it is adjustable so it has no size

This is good for summer, looks very light and elegant

Very cute, gentle bracelet. Looks nice on the hand.

This beautiful one, just like in the picture, I love it.

Thank you I love it. It looks just like the picture

Better than I expected. Absolutely love it

Looks very delicate and beautiful!

Interesting and very original design
Payment & Security
Your payment information is processed securely. We do not store credit card details nor have access to your credit card information.