Description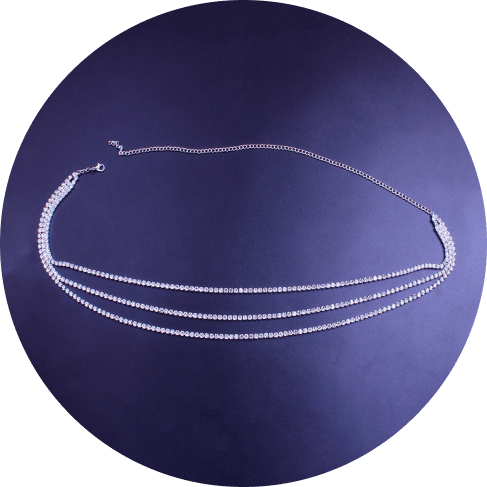 Elevated simplicity
An eloquent accessory
Inspired by the intricate beauty of nature, this delicately designed Leaf Bracelet will become a lovely addition to your jewelry collection. Add natural motifs to your daily looks!
It's all in the details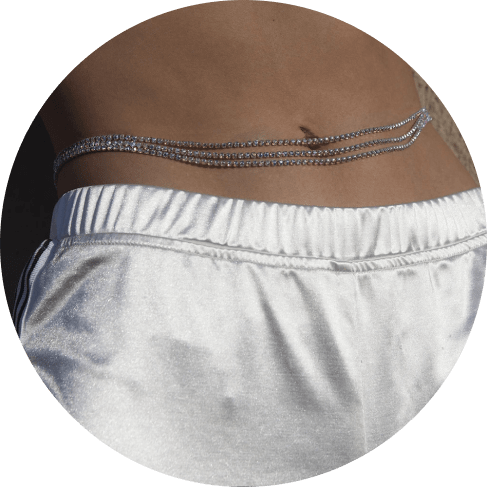 Waist chain characteristics
This silver-colored chain is made of brass and garnished with shining rhinestones, creating a beautiful gleam as the chain catches the light. Five lovely heart pendants are hanging along its length.
High quality
Brass jewelry possesses high corrosion resistance. It's a strong, durable, and long-lasting metal. So, feel free to wear this chain every day!
Create a fashionable bikini look
Bring a little flair to your bikini outfit with this stunning Heart Waist Chain! It will add a layer of sophistication and make your look fresh and zesty. Experiment with colors and details to create new exciting combinations for those sunny beach days!
I love how it feels on my waist. It's not heavy at all, a perfect weight for me. The color is exactly as I wanted, I hope it won't darken. The stones seem to be durable, and the chain too, even though it looks fragile. I love it, it looks bold and sexy and attracts attention easily

I like that this chain is very noticeable and thin, and doesn't look heavy, even though there are three layers. And it's very bright, brighter than I expected.

The chain is like in the photo, really pretty. I especially like the fact that the chain can be adjusted according to my own waist size

I was surprised that it actually fit. It looks really cute and has a lot of length for different size waists.

Well, it looks very nice. It is a pity that the photos do not show all the beauty of the product.

Excellent product, I'm very happy with my chain.❤️ It's so bright and shiny!

The quality of the chain is good. Looks more expensive than its price.

Very gentle, beautiful chain. I like the color and the stones

Slightly too long for me but it is exactly as described

The chain itself is beautiful, but i didn't like the lock

Looks very stylish, can't wait to wear it
Payment & Security
Your payment information is processed securely. We do not store credit card details nor have access to your credit card information.