Description
For easy cleanup
(Whenever you need it)
Clean dust from air vents and tidy up cup holders with this handy Multipurpose Car Brush Set.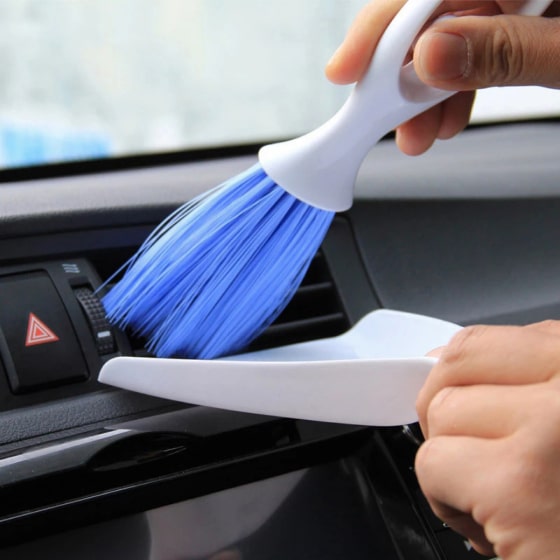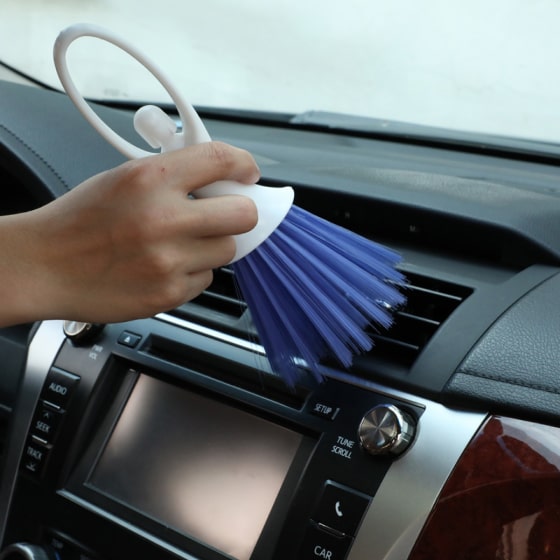 There's never been an easier way to clean
Dust and brush, top to bottom
Ergonomic design + feel
Our handle-curved brush provides an easy grip and hold; plus, a detachable dust pan lends a hand for convenient cleaning.
Compact & fun
This Multipurpose Car Brush Set measures 8.7" in length, with the bristles measuring 3.1" in length.
Store away with ease
Our brush snaps into the dust pan for compact storage, whether in your trunk or backseat pocket.
Works anywhere
Done brushing up the car? This brush can also help dust up laptop keyboards, work desks, and more.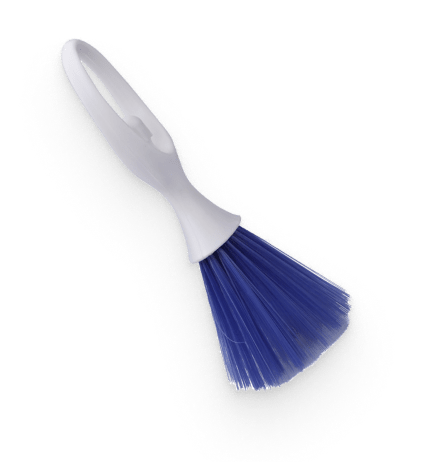 A hard-working helper
Conquer every crevice of your car with these easy-to-bring Multipurpose Car Brush Set.
Love this thing. It gets into all the little crevices that have bugged me for so long, especially the car vents that get so dirty and then blow dusty air out. Highly recommend. Apparently good as a small gift too since people keep asking where to get it!

The inner vents are vertical so it's hard to reach them, but the outer vents are horizontal and it's easy to clean. It does a great job picking up the dust and the bristles are also good for cleaning.

Awesome brush, works well for my car vents and places that I wasn't able to reach, its little light weight and doesn't take up any room, it's just perfect.

I got 2 packages of these - one for me and one for my daughter. We both love these. They work great - I hated using q-tips to clean the vents.

I use it in my pc fans and it's great ! Dust sticks to the micro fiber 👍

I wish it was just a tad bit longer!

Loved using this on the vents to my car. Worked great

Great for getting tiny or hard to reach spots clean!

It works just fine. Cleans the vent very good
Payment & Security
Your payment information is processed securely. We do not store credit card details nor have access to your credit card information.