Description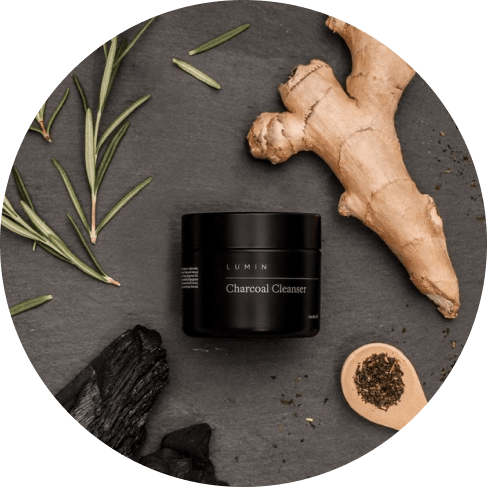 Ditch the soap. Let's get to real cleaning.
Our Lumin No-Nonsense Charcoal Cleanser uses real, deep-cleaning ingredients to get your skin balanced and fresh. A smart blend of natural ingredients gives you a non-stripping clean every time.
Just one high-performance face wash
No nonsense here
Upgrade your cleanser
Still using a soap bar on your face? Please don't (it'll disrupt your skin's pH balance) -- meaning dry, tight, irritated skin. Do better with our face wash.
Natural detox + clean
Charcoal, rose flower oil, and centella asiatica work in harmony to cleanse while soothing irritation.
Fight off impurities + oil
Get a deeper clean without hassle. Simply use a dime-sized amount of our cleanser morning, night, or after any workout to clear your pores.
Get clearer sooner
Charcoal is a natural detoxifier, helping rid of pollution and grime. Unclog pores, excess oil, and dead skin with one multi-talented wonder.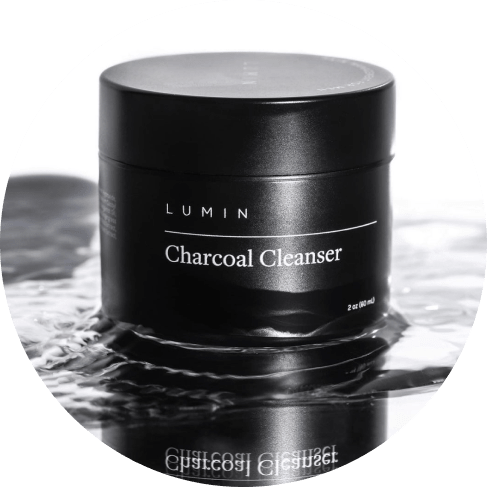 Gentlemen, let's clean up
Using just water? That won't get off grim and sweat. Switch to something real like this powerhouse.
Do better by nature
Bar soaps and overly-harsh face washes can do more harm than good, so lather up with our gentle solution.
Premium care, just for men
It's the Lumin difference
Lumin prides itself on quality ingredients that really make a difference. Go from ordinary to extraordinary with the Lumin line of skincare and haircare must-haves for a better, more confident you. Nourish hair and skin with natural ingredients in refreshing, high-performance formulations.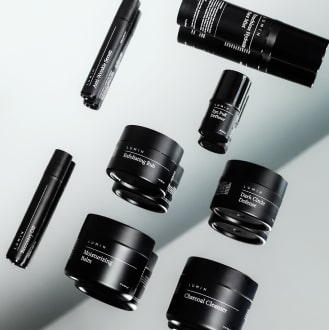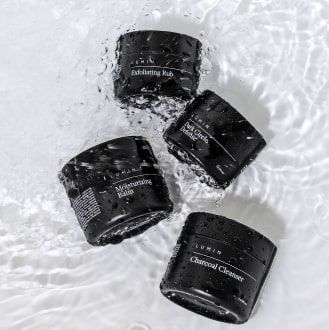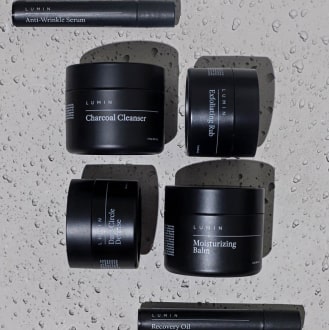 It's good for an oily face

The best thing I spent money on. I love it

I like how gentle it is on my skin

Love this stuff! Makes your face feel really clean

This is a good cleanser. It makes my face feel fresh and clean without drying it out.

my son asked for this while he was overseas and he loves it.

One of the best face cleaner

This is awesome, you can actually feel when it is doing its job.

Works perfectly, but a little pricey for me

Actually it's really good. So far so good

Good product. I will definitely buy it again

Great facial cleanser for all skin types.

Been using for a few days now and I already love it. Definitely recommend

Sheerness and thickness is absolutely perfect!!! A must buy!!

Face feels very clean and smooth after using it. Highly recommend it. I will also try their other products soon.

Will not leave your skin feeling dry and tight. Works better then other cleansers I've used in the past.

Helped clear up some problem patches in the first week of use. The jar is small, but you only need a very small amount to use on your face. Will last a while.

Perfect for my skin. I will use this for as long as the product is made. It's that great for making your skin clear and clean. A+++

Very good item. Will definitely buy it again. Best charcoal cleaner used until now.

Love the product, just received it and used it only a couple of times so far but I love how clean and fresh my skin is after I use it.

I decided to start taking better care of my skin, and after using this I immediately noticed a difference. I am loving this product so far!

Great product! Makes my skin look a lot more fresh and non-dirty. There's definitely a big difference when using this, love i

This stuff works great. Your face will literally feel extremely clean. It removes all dirt and oil and you only need to use about a dimes amount. Definitely worth the money.

Although I've only recently began using Lumin Charcoal cleanser, it is quickly becoming my favorite. My face feels incredibly soft and clean. All of Lumins products have exceeded my expectations.

First time in my life using a facial cleanser. After using the product my face feels so refreshed and it smells great. As well as the exfoliating rub, great products are a must have when you're aging.

This product left my face feeling refreshed and significantly more vibrant after only a few days of using it. I normally experience "skin purging" when using any new product, but this one seemed to cleanse my skin without causing breakouts or irritation.

Absolutely hands down my favorite face wash of all times. I have had mixed feelings about the rest of Lumins products but this is something I have had nothing but positively raving opinions on. It has great lather and makes your skin feel smooth and clean afterwards.
Payment & Security
Your payment information is processed securely. We do not store credit card details nor have access to your credit card information.