Description
Keep skin and coat feeling fresh
The 24 oz Oatmeal, Cucumber & Aloe Dog Shampoo is a cooling, calming, and moisturizing pet shampoo from Jojo Modern Pets made for a clean, healthy, and happy pet. Helps relieve dry, itchy skin while leaving your dog smelling fresh and clean. No sulfates, harsh chemicals, or soap: paraben-free formula is made with all-natural ingredients so you know it's safe for your furry friend.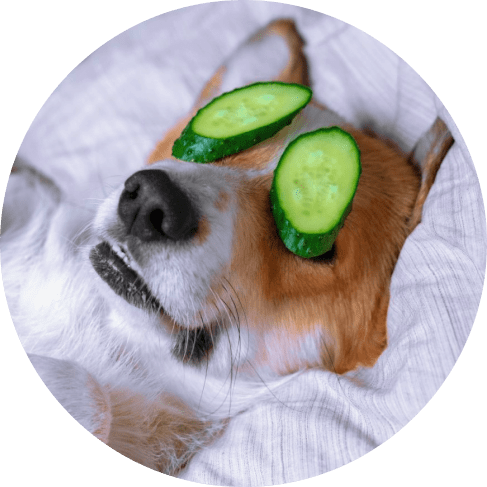 Gentle yet effective soap-free shampoo
Skip the visit to the day spa and treat your pet
Long-lasting fragrance
This Oatmeal, Cucumber & Aloe Dog Shampoo combines the soothing power of oatmeal and the healing essence of aloe vera. Controls odor with cucumber essence.
One solution for many problems
This product safely and effectively reduces scratching and itching, nourishes dryness, and soothes irritation.
pH-balanced for dog's skin
Give your pet a refreshing clean that's pH-balanced for dog's skin. Natural ingredients include oatmeal, oat extract, coconut, orange oil, natural cucumber & aloe.
For amazing fur & clean skin
It is perfect for keeping your best friend's mane shiny and full. This all-natural product takes away the dirt and protects the oil in your pet's skin without irritating it.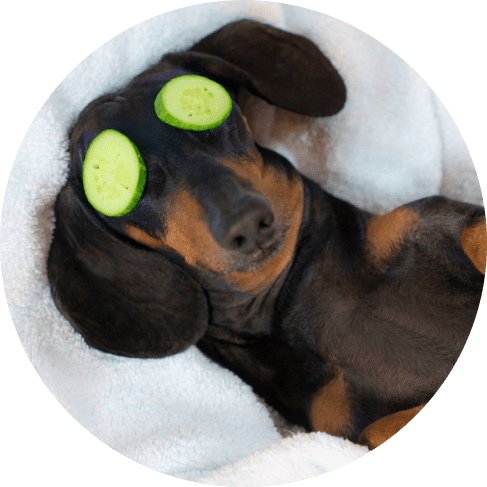 Smells incredibly, and so will your dog!
Your furry companion will love this time you get to spend together. Apply easily the Oatmeal, Cucumber & Aloe Dog Shampoo in a tub or shower using warm water. Simply wet your pet thoroughly, then apply a generous amount of shampoo, head to tail to feet. Rinse thoroughly and dry. That's it - your dog is ready to shine! Made in the United States of America.
About Jojo Modern Pets
Jojo Modern Pets started with the idea that people want beautifully designed pet products that match their home. JoJo Modern Pets has great offerings for small boutiques and regional pet chains. We provide the basics with a unique twist and something people can't find other places. We can pre-ticket some items with your brand or help you source products you know your customers will love. JMP is stocked with domestic inventory at our warehouse in Illinois. We work with customers to do it "their way." Case packs, moqs and pricing that makes sense for independent stores. At JoJo Modern Pets we pride ourselves on making our customers more money.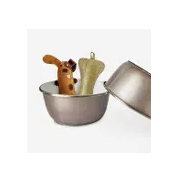 Designed In
Oswego, Illinois
My two labs just love running in the mud and my yellow lab is especially a "dirt dog". I had to give baths outside as there was no way of getting their mud clad bodies in the house and into the tub. The shampoo lathered up even with the hose water and the dirt on their fur. Did a great job and left them clean and soft. Good price too!

My Doberman was scratching a lot. I tried a couple other shampoos but this one does the trick. First I was giving him a bath with this every two weeks for a bit. Now I'm back to once a month. Still going well

My dog suffers from allergies and barely has any hair left. Her skin is very sensitive since she doesn't have much hair. This shampoo is soothing and does not irritate her skin. The scent is light but does the trick.

This stuff is great! It has a good soapy lather and smells amazing!! The scent lasts for a while too. My pup had bad dandruff and this stuff helped moisturize his skin!

My dog was itching like crazy with other shampoos this one is great for sensitive skin pups. She hasn't itched once and it's been all day. Also, doesn't smell like that nasty typical dog shampoo smell it's very mild. The oatmeal in it is what helps with the itching.

I had to jump on here and review this shampoo because I just got finished giving my three large dogs a bath with it. I was impressed by the amount of lather. It seemed like I used less shampoo than other products, simply because it lathered up so nicely. It has a nice, clean oatmeal scent - NOT overpowering like they just stepped out of an oatmeal factory. And wow, the price is right! I have tried numerous dog shampoos throughout the years, but I won't try anymore.

When we picked up our rescue dog, he smelled great. The people who housed him for a couple of nights had given him a bath. I called them back to ask what they used because so many pet shampoos don't last. This one does. Our dog loves a bath (or the extra attention he gets while getting a bath), and we like that he smells good for several days after the bath.

I'm not sure about the smell or the ingredient list, but my dog sure does look a lot better after using this shampoo and the fur is softer than ever
Payment & Security
Your payment information is processed securely. We do not store credit card details nor have access to your credit card information.