Description
For those who respect the traditions
A versatile, classical bracelet for men
We all know how wide and rich the market of jewelry is. There are bracelets of any kind, with or without diamonds, with authentic or faux diamonds, expensive or cheap, flashy or reserved, big or small, whatever you like! But the best of the best is the classics. Simple, easy, minimalistic, nothing extra. Just like this one!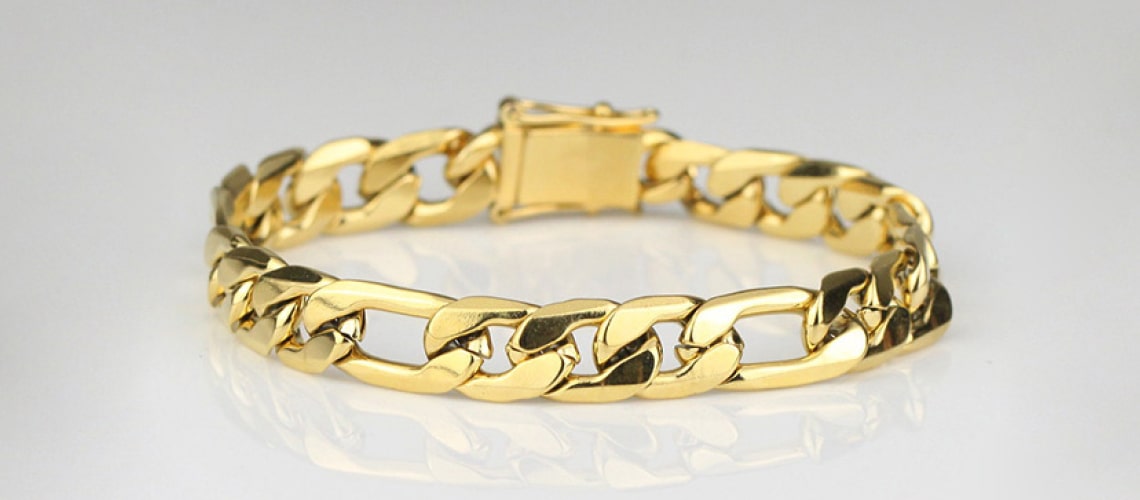 Luxury of simplicity
When you have nothing to prove to anyone
Made from the best material
Stainless steel is a great material that's widely used in jewelry production due to its durability and wear resistance qualities. The golden tone gives it a sumptuous finish!
The perfect size
Measuring 0.27 inches wide, 8 inches long, the bracelet will fit most of the arms without problems. Enjoy the versatile size and the comfort!
How do I take care of it?
Soak it in warm soapy water and wipe it with a soft cloth. Avoid aggressive rubbing and polishing clothes because it may damage the bracelet's outer layer.
Universal style
You will not need a thing if you get this bracelet. Why? Because its design is so simple yet tasteful, it'll go with any look. No matter what kind of look you're wearing (official or to the gym), you'll look outstanding.
The perfect gift
This bracelet will be a perfect gift for a man who knows what he wants and values the traditions. It's impossible to go wrong with a classical piece because they always look good and appropriate (no matter what!). So if you're looking for a gift that'll fit any man of any age or status – this bracelet is the perfect find. He'll love it.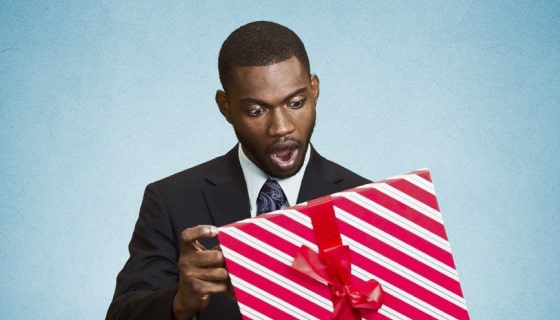 I purchased the bracelet for less than $10. I received the package on-time and I put on the bracelet… That's it. Simple. Affordable. Easy. I've never taken the bracelet off. It's never been uncomfortable. I look more put together because I have it on. I feel more confident every time that I look in the mirror and I see it on my wrist. I get compliments about it. I unconsciously also use it as a can't-ever-lose-it "fidget toy", since I find myself sometimes rotating it on my wrist and playing with it. I always lose my other fidget toys and they ironically cause my anxiety because I have to somehow carry them around and try not to lose them. But this bracelet - won't ever lose it, because it's… Around my wrist.

I am in luv with this bracelet. I did not want to write a review until i use it. I have had this bracelet on for the past two weeks without taking it off, but to my surprise, the color has not changed a bit. It looks so expensive on my hand and I get a lot of compliments from people anytime I wear it. Buy this with no fear.

This is exactly as described and absolutely beautiful. Shipping was faster than quoted and packaging was excellent. Simply said, perfect product and transaction. Thank you.

Great quality, I was positively impressed by it. I have not taken it off since it arrived and the bracelet looks the same. I recommend that, the price is great!

I enjoy having this bracelet. It isn't annoying one bit. It's not too loose and gives you enough space where your wrist doesn't feel as if it's being choked up.

Such a great bracelet. I've really been into gold lately, and this adds such a masculine flair to my really feminine jewelry and adds a nice contrast.

Nice bracelet. A little big for me, but design is very attractive and the length is perfect

Perfect fit. Looks great. Very sturdy. Looks more expensive than it actually is.

Simple and classic! You'll love it I promise! Very nice and well put together!

I have thick wrists so this didn't quite gave the looseness I wanted

Price to value ratio -- best purchase I made this year.

Son likes this bracelet, but it's hard to put on for him.

Doesn't tarnish and exactly what I was looking for.

It is great, it looks and feels very good.

Vibrant color faded away after a while
Payment & Security
Your payment information is processed securely. We do not store credit card details nor have access to your credit card information.