Description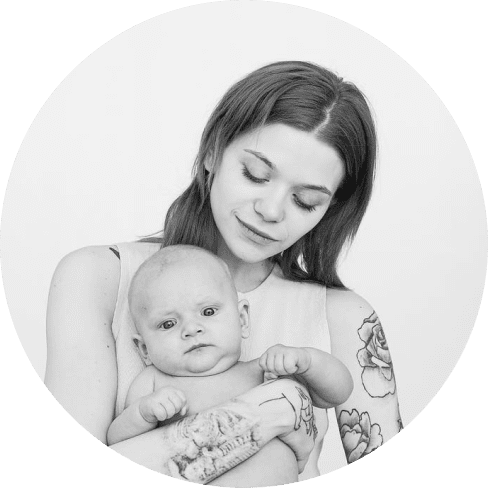 Ease the teething of your baby
No pain, no itching – no tears! It's all because of the miraculous orange. Itches and aches in the mouth are quite bothersome, to say the least! This orange will help relieve the pain and discomfort of teething for your child.
There is nothing more beautiful than a happy child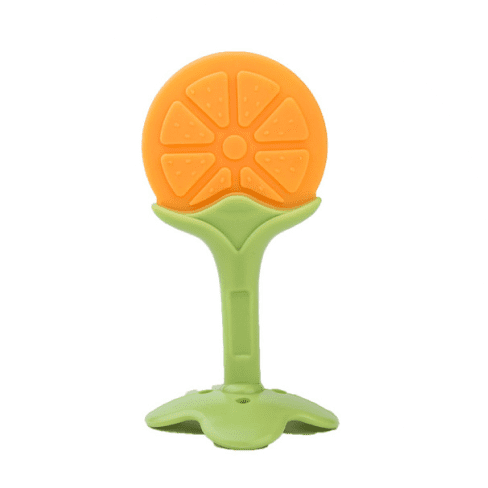 The teether is 100% safe
Don't be concerned about your child's safety! This orange is manufactured from food-grade silicone that has been authorized by the FDA. It's free of BPA and other harmful materials.
Exactly what the baby needs
The orange's unusual and uneven texture gently rubs and calms the baby's irritable gum. This is just what they desire! They can hold it by the handle very easily.
No more tears and sleepless nights
It is something that every parent should have in their house. At some point, the baby's teeth will start to grow. Because discomfort will be so bad, don't wait until your baby cries and gnaws whatever is accessible. To prevent sleepless nights, unnecessary stress for your child and yourself, keep a clean and safe solution on hand. It's small: 3.93x1.96x0.19 inches. You can put it anywhere!
Love these! They are perfect for tiny hands and mouths.

Really cute and easy for baby to hold!

Omg!!! My baby has been teething really bad and as soon as I gave him this toy he loved it!!! These aren't too hard or too soft, they're perfect.

I bought these because my baby was having a hard time holding a traditional teething ring. These work perfect! She is easily able to pick these up and hold them.

My grandson is just learning to grab things and he likes these. He can get them in his mouth and they are easy to grab. They are also easy to clean. My daughter uses a microwave bottle sanitizer.

These are wonderful! My baby loves putting everything in her mouth right now. These are soft enough for her gums while she is teething. They are also soft for when she thrashed them about and inevitably hits herself in the face.

Literally the absolute best thing I've found for my six month old during teething and she even likes when I put them in freezer a little chill for the gums she loves them and easy to hold better then any other toy and I probably have every toy/teether there is so this is great stuff 👌🏾

These are great. I bought many different kinds of teethers and these are the best for our 13 month old. He can grip the stem to hold it and the top part is thin enough yet very durable and textured. I'm sure all babies have their teething preferences but our baby likes these the best. Makes a great gift for teething babies. Both babies we purchased these for took to them immediately because of the feel and color of them. They had no problem holding on to them and placing them in their own mouths. Soothing factor worked! Babies love the textures.
Payment & Security
Your payment information is processed securely. We do not store credit card details nor have access to your credit card information.