Description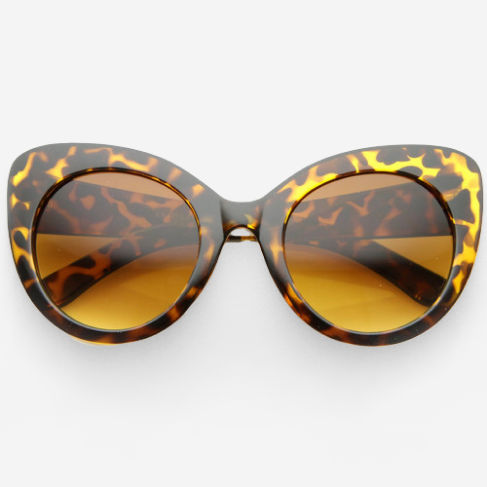 Classy sophisticated shape
In need of an effortlessly stand-out piece? You're in luck with these unique vintage-inspired cat-eye sunglasses that are always timeless and always classy.
Your new favorite shades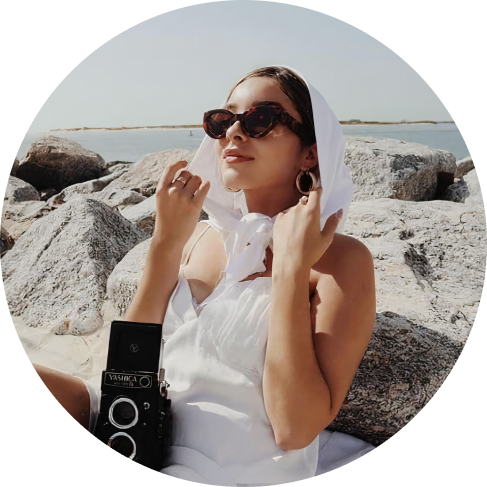 Comfortable & protective design
Made with a plastic-based frame, metal hinges and gradient polycarbonate UV-protected lenses, which are crafted to keep your eyes safe from harmful UV rays.
Vintage-inspired frame
These shades feature a uniquely bold and rounded oversize frame that utilizes a cat-eye silhouette shape inspired by the bohemian chic from the '60s and '70s.
An effortlessly chic aesthetic
Send a bold fashion statement out into the world of modern vintage glamour with these oversized cat-eye sunglasses! You'll find they can work with many outfits, from the very modern to the utterly vintage ones. Create any fabulous look you want - these affordable, stylish sunglasses will help you out!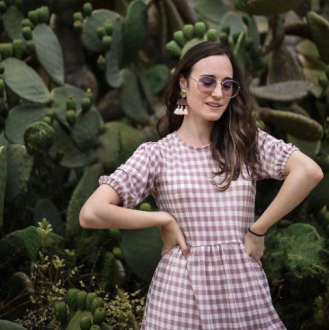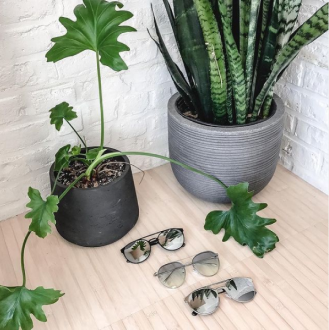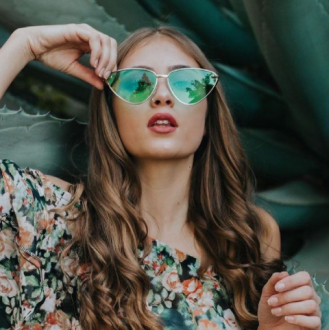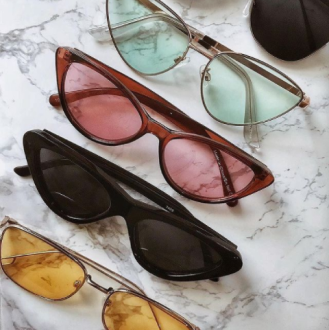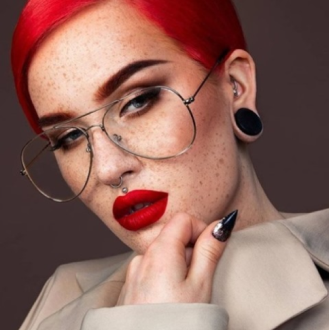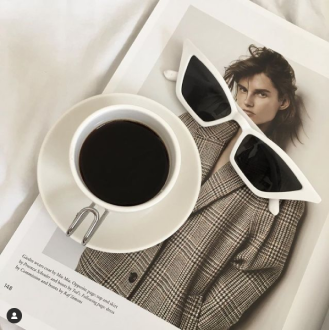 About zeroUV
Founded in 2001 by eyewear enthusiasts, zeroUV has become a prodigiously curated eyewear boutique for the fashion savvy individual. At zeroUV we strive to bring our customers the latest in eyewear fashion for a fraction of high retail prices. We at zeroUV view ourselves as lifestyle advocates. We seek to inspire others to chase who they truly see themselves as. Founded by individuals who grew up during the California indie movement, we aim to share our journey with our fans. We pride ourselves on bringing people together through our brand, and we encourage others to follow us along this amazing adventure. Not only are sunglasses a staple in fashion and appearance, zeroUV Sunglasses offer full eye protection against harmful UVA & UVB rays. In addition all eye wear meets the United States ANSI z80.3 Standard, as well as satisfies European CE Safety Compliance Standards.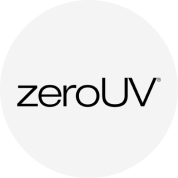 Designed In
Huntington Beach, California
These are a great pair of polarized, lightweight sunglasses! They flatter a rounder face and look feminine and trendy. I've already ordered another pair!

I love these!! I was searching for the perfect pair of classy sunglasses that actually fit my face (I have a wide face) and I finally found them. Polarized lens, too, which is great. Best part is that I do not have to break the bank! Ordering my 2nd pair after I post this review!

I love love love these sunglasses. When I wear them everyone tells me how good they look. I had a detached retina eight years ago and I need good polarization and these are great. I just ordered two more pairs.

I just received these today & am very happy with them. I normally don't purchase sunglasses online because I want to make sure they fit good. Would definitely buy from here again. Good price too!

I am really impressed with the quality of these sunglasses. The polarized lenses are pretty darn good and they are comfortable. I have an Easter Island head and they do not give me a headache.

I bought a pair of these a few months ago and love them so much I bought this pair which I love even more. My Mom saw them and decided she loved them as well, so I just ordered a pair for her as well. I love everything about them...light weight yet sturdy, they fit well and don't pinch the nose or behind the ears like some do, the colors are beautiful plus, they protect my eyes which are sensitive to the sun...Cannot say enough positive things about these!

Super cute, great quality, and an awesome price. I love my new glasses! I'm already searching through their inventory to see what other pair I can buy. The polarized lenses work very well at blocking the sun rays. When I first opened them I was afraid they were not going to work for me because I have very sensitive eyes and the lenses looked very light, I can see my eyes through them when I look in the mirror. But I walked out on my patio and look towards the sun and I did not have to squint at all. I highly recommend these glasses :)

For the price these sunglasses are great! They are big so if you like big frames these are great for you. I use them when driving. Would buy again!
Payment & Security
Your payment information is processed securely. We do not store credit card details nor have access to your credit card information.