Description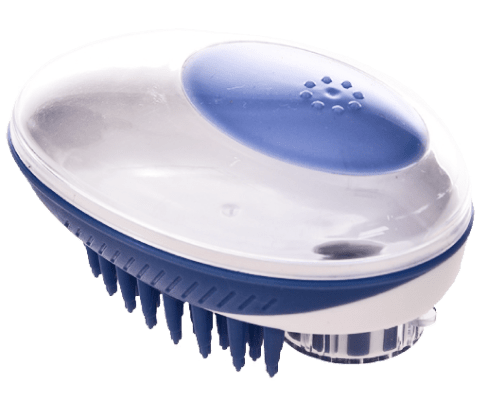 Wonderful grooming comb for taking care of pets
Great for all pets
Make the process of grooming and bathing your pet an enjoyable and comfortable experience. This wonderful massage brush instantly attracts loose and shedding fur from your little pal's coat, while your pet enjoys getting massaged or bathed.
Massage brush specifications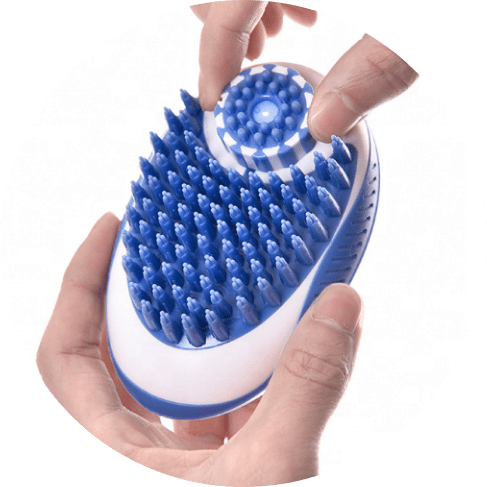 Brush details
The brush is made out of high-quality rubber, TPR & ABS materials. The measurements: 4.5" x 7.5" x 2.36". Color of the brush: light blue.
Hidden functionality
For a more enjoyable massage and bathing experience, insert the necessary shampoo liquid into the brush by removing the cap at the top of the brush.
Let your pet feel and look stunning
The soft rubber bristles will gently groom and massage your pet for a healthy coat, stimulating blood circulation and making a soft and shiny coat. Your pet will love the process of being massaged and washed like never before.
It's exactly like in the picture. Perfect to take away all the dead hair in the shower from my little dog

the bristle itself is too soft. But in general, not bad

It looks better in the image but it works.

Amazing brush, good for a long fur dog.

Exactly as described. A good size too.

I haven't used it yet but it looks good

Perfect, just like in the description

My dog didn't really like it
Payment & Security
Your payment information is processed securely. We do not store credit card details nor have access to your credit card information.