Description
Slip resistant high-quality dog bowl
Help control canine obesity with a maze in a bowl and a calorie-controlled diet. The perfect accessory for feeding your favorite little fluffy pal.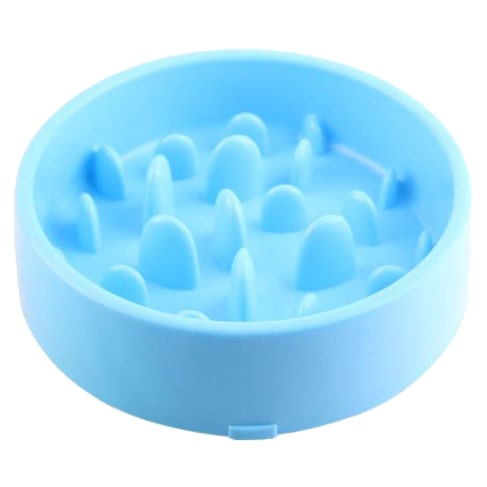 Pet feeder specifications
A comfortable pet feeding solution
High-quality materials
Made with food-safe, high-strength ABS materials, PBA, PVC, and phthalate-free. The product is 100% recyclable, degrades over time, and is non-toxic. Plastic and environmental plastic.
Pet-friendly meals
Thanks to a pet-friendly design, every meal will turn into a healthy game since it imitates the wild environment of foraging for food.
Great solution for dogs who eat and drink quickly
One of its unique features is that the unique design makes eating longer, so the dog feels full on a smaller amount of food.
The details
This pet bowl comes at a size of 7.9" x 2". Color: modern bright blue. Amusing maze design.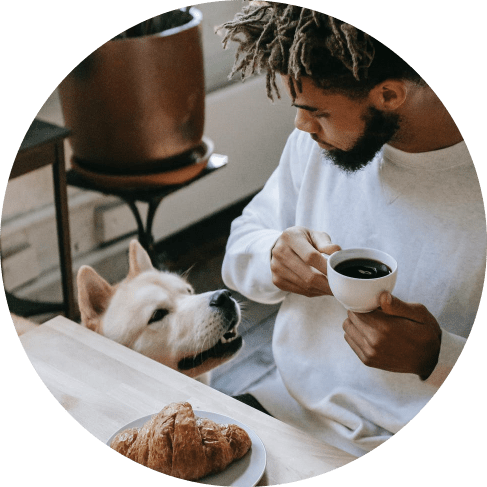 Control your pet's health efficiently
Eating slower is healthier for your dog; that's why this bowl is carefully designed for slow feeding which stimulates pets to eat or drink at a slower pace preventing indigestion, vomiting and bloating.
I have a Chihuahua who eats its food very quickly. I bought this bowl. I didn't expect it to be so effective! Time for eating increased once in 10! It turned out that it was not easy to pull out small granules because of these big ledges. The quality of the bowls is very good.

Excellent bought for my adult dog and plenty large enough, should help to slow her eating downs, packaged very well and arrived in perfect condition

All right, the bowl really helps. Now the dog is calm, not like an excavator bargaining. There are no allergies to plastic.

Good feeder, looks pretty tough and the shapes are fine. The nice color.

I took it for Chihuahua-overs. The bowl is too big. For larger breeds.

perfect. stops my cat from eating too fast and being such a fatty

The plastic looks a little bit cheap but the bowl does the work.

Excellent bowl, our pug finally stopped pressing while eating)

Good quality, hard plastic.... good for medium dogs

The bowl is good, but for small dogs

Great size and quality. Very happy
Payment & Security
Your payment information is processed securely. We do not store credit card details nor have access to your credit card information.