Description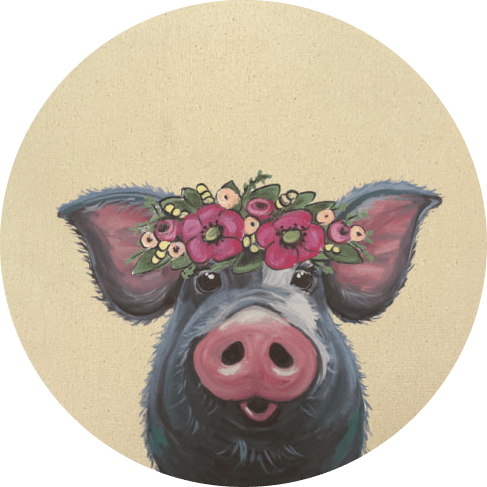 Piggy, let's go
Conquer a beach trip or park day with a farm friend in tow. Say hello to our Hippie Hound Studios Pig Lover Pocket Tote Bag.
What an adorable face
(You'll make friends everywhere you go)
Supportive whenever, wherever
From a day at the flea market to trips to the grocery store, our 18" x 16" (W x H) pocket tote bag can carry your purchases with no burden.
Natural support + build
Hippie Hound Studios prides itself on using 100% cotton with sturdy stitching and webbed handles for premium support and hold.
It's like your pet
Not all of us can own a pig, so take our cute-faced one with you everywhere --from school to the market to the park.
You'll turn heads
Bring our Hippie Hound Studios Pig Lover Pocket Tote Bag with you, and you'll have pig lovers asking you where you got your bag.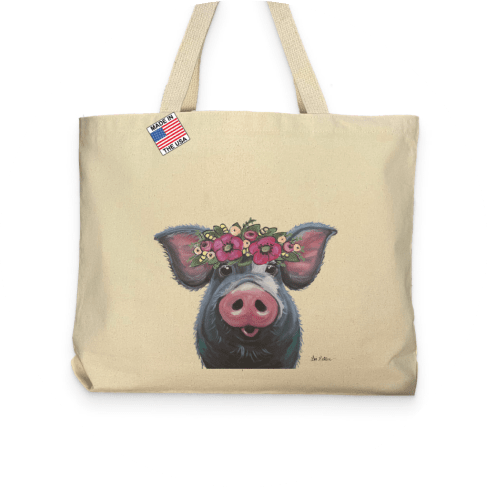 Made in the U.S.A
All of Hippie Hound Studios' bags are made in the United States so you can support an all-American small business.
Go green
Much of the world has strayed from plastic bags now, so do your part -- and shop smart by going green with your own canvas tote bag for your shopping needs.
We love animals. You love animals.
At Hippie Hound Studios, we have a heart for all of nature's friends who run in nature and in sync with our everyday lives. From dogs to goats and chickens and cats, we print all the cutest animals onto a variety of tote and canvas bags -- so you can bring your favorite animal with you wherever you go. All our bags are made with love from North Carolina in the U.S.
About Hippie Hound Studios
My obsession with animals began at a very young age. It all started at 2 years old with my first dog. I quickly realized dogs didn't talk back, they love you unconditionally and never judge their human companion. Soon after came my love for art. However, it took me a few years (quite a few!) to get up the nerve to combine the two into my dream job! I was born and raised in Western NC. I studied Fine Art at Western Piedmont Community College, then Fine Art and Graphic Design at Appalachian State University in Boone, NC. However my fear of being a 'starving artist' held me back. I changed directions and spent 17 years working a fulfilling career in Occupational Therapy with special needs children. I experienced many of the typical bumps in life that most adults experience. However, in 2015 I experienced a life changing event of losing my father in law and nearly losing my husband in a terrible car accident. It was then I decided life was too short not to at least make an attempt to follow my passion. I combined my love for animals and art into my full time job and couldn't be happier!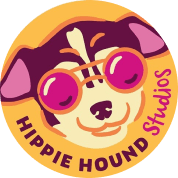 Designed In
Morganton, North Carolina
Quality product, would definitely buy again.

Love my pig bag. It's cute and holds well!

Love this bag!) Beautiful bag! Big enough for items for work.

I just love pigs so this bag was a must have. Thank you!

Good size . My daughter uses it everyday for work

I like the fact that it was just what I expected to receive, no surprise or disappointment.

Very nice! The colors are bright and it's a good size .

Love it and will be ordering again very soon.

Love this bag! good size and sturdy material.

Have not used it yet but it is clear that it will serve its purpose. Is very beautiful

We gave this along with baby shower gifts. It was a nice quality bag

Good size, needed it to throw stuff in for a work bag.

Love the bags i give them to my puppy owners when they pick up their new bundle of Joy

Adorable, used as a gift bag for my daughters birthday. She refuses it all the time. Cute for pigs lovers!

Durable fabric with a very vibrant and beautiful tribal design. It's also very spacious on the inside, and easy to wash. I love it

Very pretty and sturdy but I had to return bc it was too small for me. It's good to carry books, laptop, etc.

Nice canvas tote. Cute pic of pig. Has many uses. Works great for our needs—- taking magazines/books/handheld games in the car.

These are so adorable and amazing. Canvas fabric. It's perfect. I need to order one more because I'm using them as bridesmaids gift bags

I added buttons on the top to better hold my things in but over all I fricken love and bring with me EVERYWHERE

I bought this as a gift bag for a friends birthday. I bought her a good sized book and it fit perfectly. She loved it and it can be used over and over and over. High quality product.

Great bag! Bought this to put gifts into for a friend's birthday and it was a hit! She loved it. The pocket in the back was great for the card & Now she can use it for future needs! Highly recommended
Payment & Security
Your payment information is processed securely. We do not store credit card details nor have access to your credit card information.