Description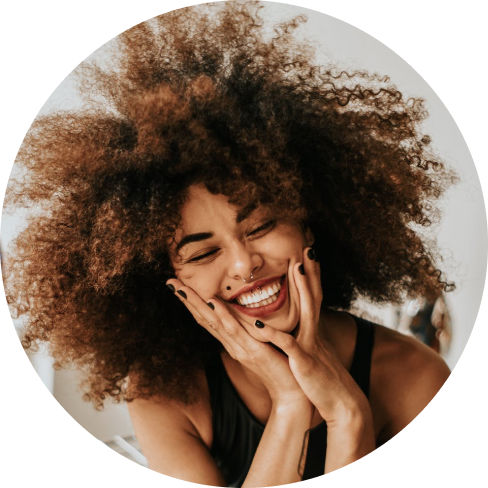 A retro hand mirror
Bring the retro aesthetic to your everyday life with this mirror. Foldable and modern mirrors are nice. We all can agree with that! But what if we want something more chic? Something more historical? More…aesthetically pleasing?
Modern retro. This mirror is the best example!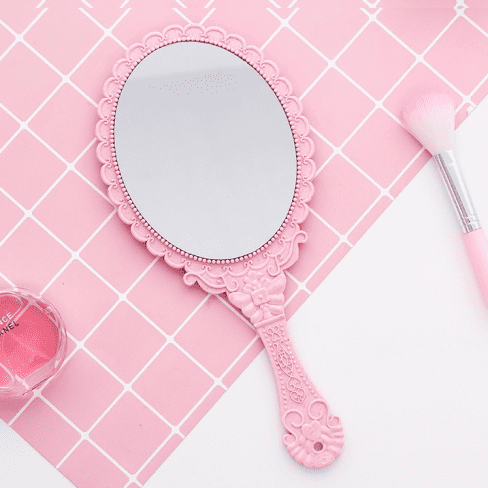 Enjoy the beauty of your face
With 9.84x4.40 inches in size, it's not too small for sure, but has the perfect size for a proper hand mirror. You can see everything you need without having to strain your eyes.
It's made to last for a long time
This retro-styled mirror carries the retro quality that people value so much. Made from ABS plastic, it's trusty and endures chemical and physical impacts with ease.
You are the fairest!
Enjoy the convenience of a hand mirror and the beautiful aesthetics of the vintage design. This mirror is a perfect gift for those who like to have style in every bit of their everyday life, and this mirror will bring you a ton of visual pleasure and, most importantly, joy. A perfect gift for you or your friend!
Little high on price but quality is good

Very handy to check makeup flaws

Good and handy at this price. I use it everyday.

After a long time, finally got the mirror i was looking for.

I'm ordered this for my makeup videos.very light weight,you can carry in your handbag also.

Mirrors are of good quality though and packaging was good as well.

excellent, top quality hand mirror, very beautiful, easy to hold, convenient to use, no need of using a big mirror when this mirror is there. good for travel and office use

The mirror is perfect with no distortion. The fit and finish of the product is good. Also would like to add that the product is quite light weight. A good buy at this price indeed, no complaints. Thank you

Very easy to use easily portable and also a very good quality product on a very cheap price .This product is worth a buy as no matter how many times I see it I don't have any point that makes me regret about buying it
Payment & Security
Your payment information is processed securely. We do not store credit card details nor have access to your credit card information.