Description
Get that professional polish, anytime
When you own one of our Plush Car Washing Gloves, you'll realize just how great of a clean you can get for your vehicle. Our glove works great for vehicle interiors and exteriors.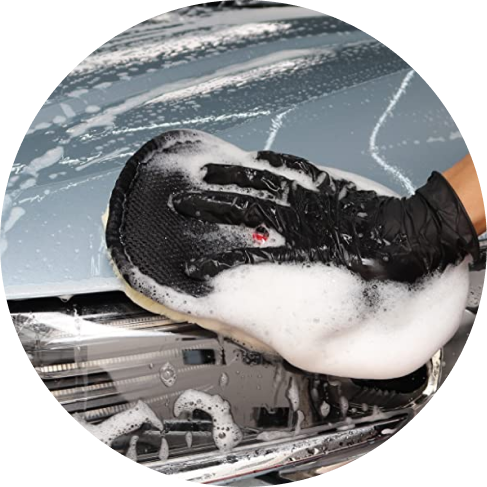 Premium, comfortable craftsmanship
Each glove is made from mesh cloth and boa wool for an ultra-luxe feel and brush. The boa wool is fine and extra thick with high density while remaining lint- and scratch-free. Your hand fits perfectly into the mitt while an edge hem on the outer lining helps prevent slippage during use.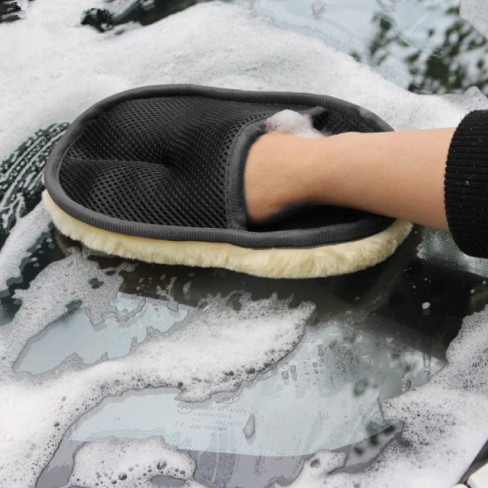 Works wet (or dry)
No chemicals required here! Due to its plush cloth-and-wool material makeup, the glove does a great cleaning job even without any soap or cleansers. This makes it great for detailing your vehicle dashboard, infotainment screens, cup holders, and steering wheel. You can also, of course, wet it with car wash soap and water to give your car exterior a luxe clean and polish.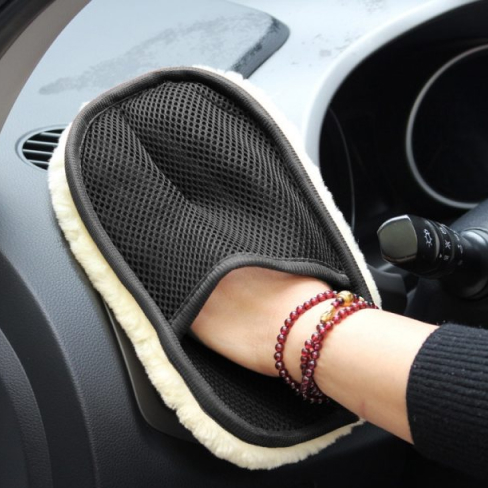 Fit for any hand size
Our Plush Car Washing Glove measures 10 x 6 in (L x W) for a comfortable fit.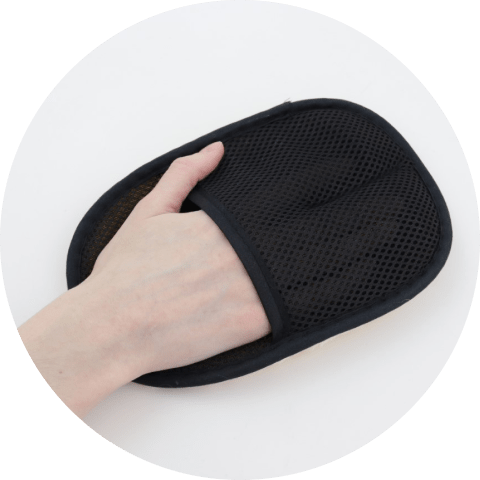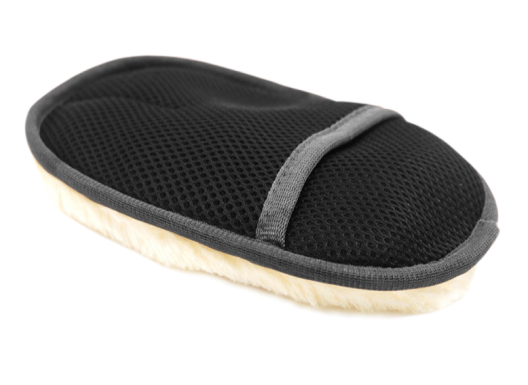 Great for car buffs and collectors
Whether you know someone super into cars (and obsessed with his own ride) or a wise collector with an eye for restoration, our ultra-gentle glove will be an excellent gift to help keep cars clean and shiny.
I use these for so many things! Cleaning the car, picture frames, dusting. I'm always grabbing them. they wash great! I recommend them.They fit my small hands but they also fit really large hands. I like the cuff on these. Even the cats like them but I don't typically use these on the cats.I was just surprised they seemed to like them. I can't think of any downsides - good purchase and appear they will last a long time. I throw them in the washer and hang to dry in the shower.

I use these microfiber mitts to polish my bowling ball using a high speed spinner base with my drill. This polishing mitts works very well and it's much easier when my hands are inserted in them compared to a microfiber polishing rag. I wear a glove on my polishing hand before inserting into this mitt. The quality is great and I can't ask for anything better.

I used to use a broom to clean my car. Then I used a brush. Now I use these. They cut my car clean time by half and I don't miss anything. Buy it

Great mitt. Definitely better then using a microfiber mitt. Only draw back is after a bunch of uses it starts to fall apart. Just dont let it sit in a bucket of water for a while. Thats when it starts to fall apart.

Great product and beautiful

everything is fine. thank you. the quality is good. comfortable piece

✈️ The order came-packed in a regular puff package. No smell, looks good. Recommend)

It's the same as pictures. Quality is good. Delivery is fast. I recommend this store and his store. Thank you.

I've had this 6 months now and used it at least 60 - 70 times on my cars. Just paint and glass. Gentlest thing I've tried so far. I really like it but it's starting to fall part now, leaving small chunks of lambs wool with every wash.

Been using this once a week for 5 months now and it has held up beautifully. Be careful not to drop it on the ground or store it where it can get dirty and you will enjoy a scratch free, soap sucking monster of a sponge for the foreseeable future. I just ensure I thoroughly rinse it and dry it after each use and it shows no signs of fading. Highly recommend for the auto detail perfectionis

I use this mitt/pad to wash my vehicle and it works really well, it beats using a towel like material in spreading suds and lifting grime. It holds suds very well. I had been using a favorite towel folded to suds my car but this mitt/pad beats that by a mile. Once you use it you will be happy with the results. I recommend it highly.

Absorbs and holds alot of soap and water which is nice. Large size allows me to wash my truck and SUV faster

Excellent wash pad for the car 👍👍

I've only used this once - washed two cars with it. It seems to work well, but I wish it slid off my hand more easily when I drop it back into the bucket to rinse down a section of the car after washing it.

Holds tons of water and suds. Did not scratch my Porsche. Best wash pad I've every had.

I've had a few of these and have never had any issues, doesn't scratch the paint when properly used!

Bought two of these for my car. The durability is 7/10 mine seems to be unstitching at the wrist area, but so far its intact. The glove holds a ton of water it feels like it's 5-7 lbs when you're using it and you really feel the weight, but that's what you want. Easy to clean I've washed mine 3x and besides the stitching loosening it's like new.

This product works very well and holds the soap and really does a good job on my new car thank you

This wash pad is very soft and the fibers keep dirt away from your paint.

Love it! Holds a ton of suds and is very soft. Waaaay better than the microfiber mitts I have been using. It really holds the suds! If it proves to be good quality, this will be my go to from now on.

love this bit for washing my vehicles !

Love this wash pad holds tons of soap wont scratch car.

Great product for hand washing your car

Great wash pad. Everything they make is great.

Ultra Soft cleans great no swirl marks.

This is by far may favorite wash pad. I like it so much I bought another one!

The only thing is that after rinsing, this mitt needs to be inverted to completely dry out the backing before storing. Otherwise this is the mitt to own.

Good quality and very good to apply the car shampoo
Payment & Security
Your payment information is processed securely. We do not store credit card details nor have access to your credit card information.