Description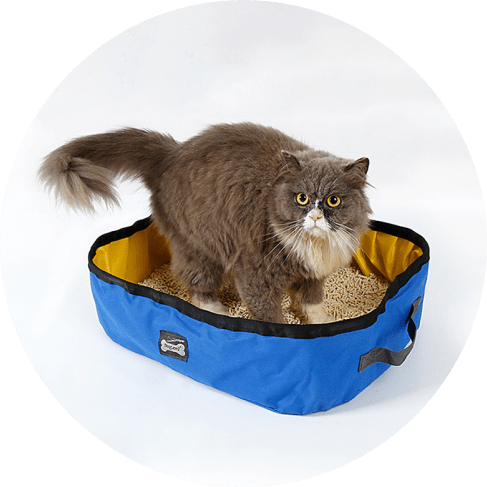 Being a responsible cat parent is easier than ever
Are you deprived of space? Or maybe your cat is very particular about its business, and it can't do it anywhere but in the litter box? Or do you want to be a responsible cat parent, but it's not that simple? No matter what your situation is, this foldable litter box is a life-changing item for any cat owner.
An amazing solution for a sensitive issue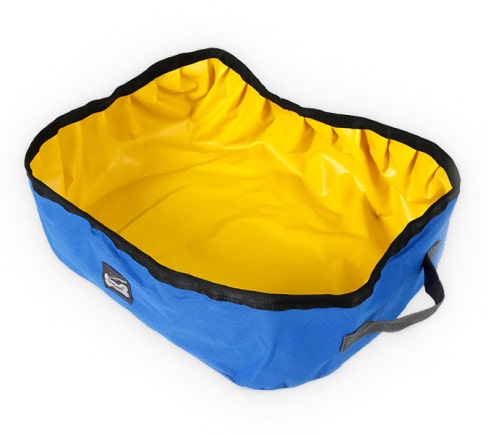 Comfort for your cat anywhere
Provide your cat with comfort anywhere. Traveling or at the walk – it won't notice a difference. Its size is 18.11x13.77x5.51 inches – like a usual litter box. When folded, it doesn't take up almost any space.
Squeaky clean
PVC lining inside the litter box is very easy to wash and dry. It doesn't absorb any smells or liquids. The outer part is made of oxford cloth, which is also very durable and easy to clean.
Your cat deserves it
Any cat owner wants to give their pet the very best, and this thing is a definite must-have. Your cat will no longer need to sit uncomfortably on the cold ground when relieving itself. A familiar litter box will not stress it out. No more tummy or bladder issues because the cat couldn't do whatever it needed to do when it wanted!
For travel this perfect. I have two Persians and a maine coon and the size goes great. Definitely good litter box.

Small for my pet. Quality is good. I hope the cat goes to it.

Beautiful product… Sturdy material, very comfortable in journey…. Highly recommended

It's very good and very practical is just like the photo, very good product

Very satisfied with my purchase. Perfectly matches the description.

All right, the only thing I would have preferred it to be a little bigger, but well it's also true that I buy it for a kitten.

Excellent quality, can close and fold with filler inside

Went on a trip with my car, this box was very useful

My cat liked it, it has no smell!

Impeccable, very good quality
Payment & Security
Your payment information is processed securely. We do not store credit card details nor have access to your credit card information.