Description
Black Lives Matter Enamel Pin
This symbol of solidarity and defiance is now known around the world. While the media co-opted this symbol to represent violence, we know it will remain a timeless symbol of people's strength against oppression.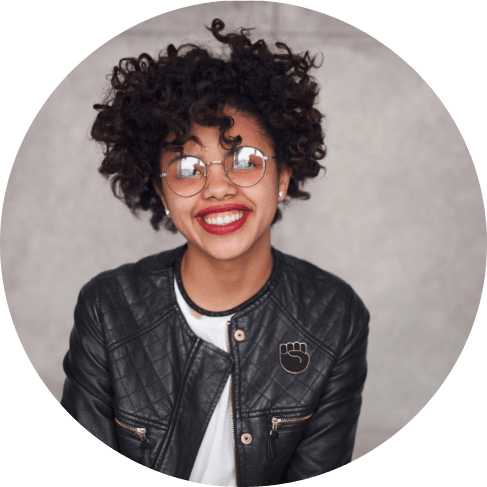 About the BLM enamel pin
Resist protest pin for jackets, bags, hats & tops
Black lives matter
Enduring symbol of strength and resistance against persecution. From Labor Unions to Black Panthers.
Premium quality lapel pin
We go above and beyond to use the highest quality material to deliver the best product to you. Hard enamel & real gold plating.
Perfect size
This premium 1" wide lapel pin is made of hard enamel, has a metal butterfly backing, and is well-suited for denim, jackets, backpacks, suits, & shirts for men and women.
American brand
Real Sic is based in Atlanta and sells unisex fashion accessories for the greatest people on planet Earth, the customers.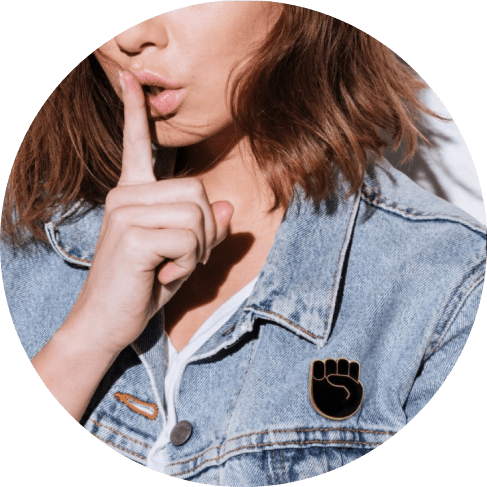 Feel like you're standing atop the podium
The raised fist made its first appearance in 1917, representing workers unions. In '48, it was propagated in Mexico to advance social causes, and in an iconic moment at the 1968 Olympics, two African American athletes raised their fists high while standing atop the podium.
About Real Sic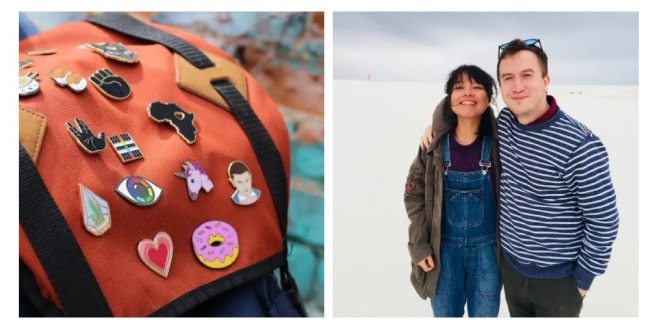 Real Sic is a unisex fashion accessories company. We're famous for our enamel pins and have been featured in Vice, Buzzfeed and Marketwatch. We have literally hundreds of products because when you find something that is perfectly you or perfectly them, it's like magic. With tens of thousands items sold, we have happy customers all around the world. We are all about spreading joy and creating products that people love for years. Our small-batch, independent operation is run by a husband and wife team from Atlanta, Georgia. We are intentional in our material selection and never use real fur or leather in any of our products.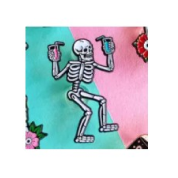 Designed In
Atlanta, Georgia
Great pin. I wear it with pride!

great product. got one for my mom and i. good quality. thanks, seller!

Some images of "Black power" representation looks aggressive to me, but once I saw this push pin, I felt like it's "just right" and attractive looking to express my feelings of unity. I love it!

I like this raised fist. I wear it on my lapel when I go outside my house. It came on time. Great customer service. Will wear with Pride.

Love it! Large, and has sturdy metal!

BLACK LIVES MATTER! THIS PIN IS EVERYTHING AND EVERYBODY ON MY FACEBOOK PAGE WANTS ONE BAD. THIS IS A GREAT PURCHASE I WANNA PURCHASE FOR EVERYBODY

The quality is excellent, strong. Double poke pin for extra security. I love being able to always be able to wear my solidarity with pride.

This is perfect, and I'm glad I purchased it. Very nice quality and the double backing is also really nice. So when I wear it, I won't worry about it falling/coming loose. I wear it on my work apron and trust me, things always knock into me, but I haven't worried about it coming off.

This is absolutely wonderful the craftsmanship of this pin is outstanding it's not too big it's not too small just perfect I got a lot of compliments and a few weird reactions but BLACK LIVES DO MATTER!!! let's not get into that But, this pin is really nice I put a lot of people on. I absolutely love it. Money well spent
Payment & Security
Your payment information is processed securely. We do not store credit card details nor have access to your credit card information.