Description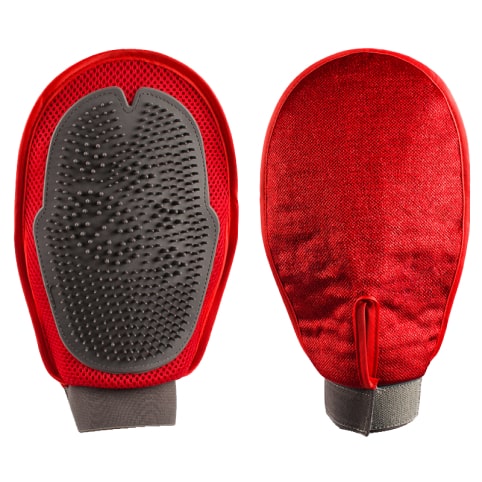 Groom your pets without them knowing
Does your pet not like grooming? Is it uncomfortable and annoying for them? Are you tired of fur flying around? Or maybe grooming combs aren;'t for you? If you answered yes to at least 1 question, this glove is what you need.
Tidy pets, happy owners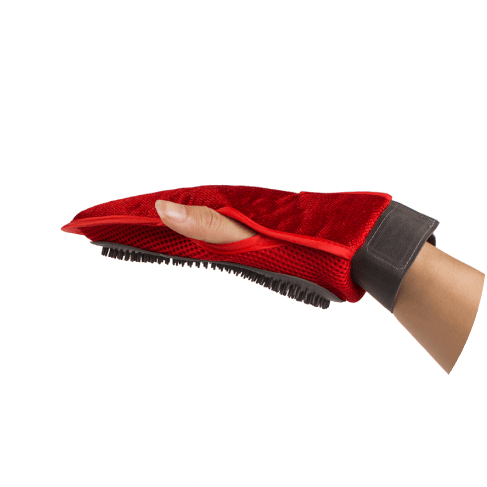 Get rid of excess fur and fur lumps
Never think about cleaning up the fur from the furniture or clothes. Just use the glove and get out all the old fur. It also helps to prevent the formation of painful and uncomfortable lumps.
The glove is simple to clean
Made from high-quality materials, the glove is super easy to clean. Rinse it with soap under the water, and it's brand new! Silicone bristles don't absorb smells, and fur doesn't stick to them.
Grooming with ease
Forget about all the problems that come with having a furry pet. This glove will leave your pet looking fresh and tidy and keep your belongings clean. Firm bristles massage the skin, relaxing the pet and improving blood circulation. Better blood circulation means better quality and overall look of fur. Your baby won't even notice that you're grooming it! It'll feel like usual petting because you're doing it with your hand. The glove will fit any hand, thanks to the size of 8.66x5.11 inches. You can't miss this offer!
Excellent inexpensive glove. The main side is covered with soft silicone. Gently comb cat hair, massage the skin if the wool is not too long. Very well done. The outer surface is covered with a dense velor, which can be cool to remove wool from furniture or clothes. Buy as a gift to all your cats)

Not a bad alternative to a cat comb. If there were more spikes on the palm, it would be possible to capture more hair from the cat.

I have two cats. One's wool is soft, the other's is tougher. This glove is suitable for cats with softer wool and a smaller undercoat. It does not take a thick undercoat.

It was just over two weeks. The cat is shocked, but the glove works, the spikes are harsh, but the wool is collected.

Cat likes to be cleaned. And it's also good to clean the sofa, the reverse side.

The glove slips from the hand (not fixed inside), but the work does-the cat is happy

The cat likes it, and this is the most important thing.

I'm buying a second glove. It's great. Cats are happy.

The glove is excellent, the wool is collected well

I have less fur around the house now

Thank you, everything is super!!!!

Good glove, does its job well
Payment & Security
Your payment information is processed securely. We do not store credit card details nor have access to your credit card information.