Description
Need to attract some attention to your car?
This LED flash lamp will give you all of it
If you wish to simply change the visual aesthetic of your car, you can install this flashy red led light, an ideal solution if you enjoy participating in various car shows or parades.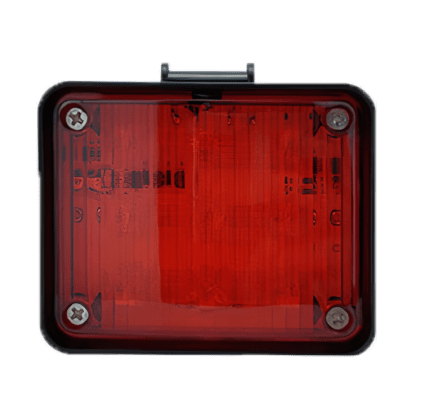 LED lights specifications
Improve your car appearance easily
Waterproof LED lights
Thanks to its waterproof functionality, this LED lamp can operate in heavy rain conditions or harsh environments. Waterproof grade: IP65.
Usage details
Power: 27W. Voltage: 12-80V DC. Light source: wafer. Color temperature: 3000-12000K. Wide working voltage range - it can be applied to different types of vehicles.
Not for public use
Many states require a permit to use this kind of emergency light on roads designed for public use. However, making an aesthetic change to your car or utilizing it for farming needs is completely fine.
Durable and easy to install
You'll be able to install this LED light in a matter of minutes. It's equipped with screws and support as well as 17.7" wire. Thickened integral plastic shell, stable, durable. Service life is over 30,000 hours. This LED light comes at a size of 3.8" x 3.15".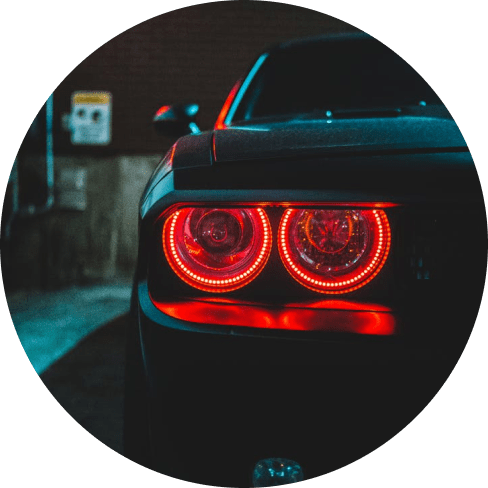 Fits any vehicle
Regardless of the car you own, this LED flashing lamp will fit practically any car type. Want to boost the appearance of your car, or attract all of the attention on a car show, or use it for simple farming needs? It's gonna be a piece of cake with this Red LED light.
I bought this lamp just in case a couple of months ago, and unfortunately had to use it for emergency recently. Got a flat tire and couldn't do anything about it, it was raining and on the highway other cars just flew by before I turned it on. Very thankful for this purchase, without it my car would probably have stayed unnoticed.

Most definitely one of the most useful car accessories I've bought so far! It's easy to install, powerful, and very noticeable. Hope i won't need to use it for accidents or emergencies, but I feel very safe knowing it will attract attention and save me.

Love this lamp! I'm using it for aesthetic purposes only and I'm very satisfied with it! It looks amazing in the dark and can be used in rain since it's waterproof. It makes me feel like in a car race movie 😄😄

I really like this lamp. Was thinking about changing my car's aesthetic for a while, and this seems like a perfect choice. Don't see any drawbacks, ideal condition.

This LED lamp is of a very high quality. The size is also great, it fits my car just right. Easy to install, convenient in use, no complaints.

Wow, that's a very powerful lamp! It gives off a vibrant red glow, very cool! Can't wait to show it off to my friends

Great product, very useful on the road. Recommend.

I didn't know about the regulations in my state about these emergency lamps when I was buying it, so I can't really use it before I get the permit apparently. But just for aesthetics it looks nice, though. I just wish I read the description more carefully before I bought it, so pay attention folks 😁
Payment & Security
Your payment information is processed securely. We do not store credit card details nor have access to your credit card information.