Description
A delicate accessory
Make your everyday outfit look fancier
Charm bracelets are not regular accessories: they carry a deeper meaning. Enhance your style with a rose gold bracelet and attract good luck with an auspicious guitar charm.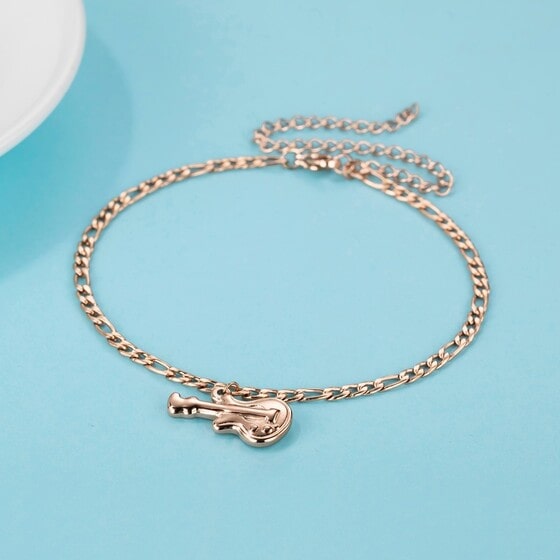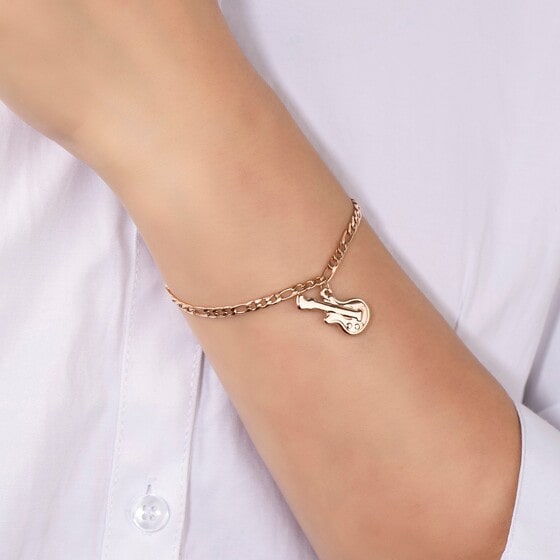 Product details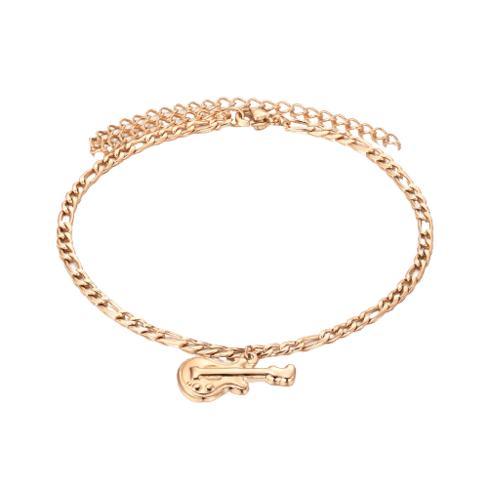 General characteristics
The bracelet is made of stainless steel. It is 8.3+1.2 in. long, 4 in. wide, and 0.1 in. thick. A chain is connected with the lobster buckle of 0.3 in.
Music on your wrist
This thin rose gold bracelet with a guitar charm is perfect for musicians and music lovers. If music is an essential part of your life, this bracelet is a great choice.
It makes a perfect gift
A rose gold colored bracelet with a guitar pendant is a special gift suitable for many occasions. It is meaningful and sentimental. Together with warm wishes the bracelet will become a pleasant memory.
Gave it as a Christmas present to a teenager who loves music. She loved it!

Excellent gift for a music teacher. Very pretty and dainty.

Every elegant, very unique I wear it daily so it every durable

I bought this for my granddaughter who takes guitar lessons. She loved it! It represented her love of music and especially the guitar.

This is a stainless steel bracelet but very well made. I am a guitarist and I love it. Very inexpensive but it looks good!!

I love this bracelet, it is unique. I play guitar so it's a symbol of something I love.

I bought a bracelet and it's exactly what the picture shows. It's sturdy yet elegant and beautiful. I've had a lot of bad online shopping experiences but the quality is excellent. I highly recommend it.

Gave this to my mom to wear for her 90th birthday party that had a music theme. We are thrilled with the look and quality. It was shipped on time and mom adores it.

It wasn't as heavy and big as I thought it would be but my granddaughter loved it
Payment & Security
Your payment information is processed securely. We do not store credit card details nor have access to your credit card information.