Description
A luxurious accessory
Create a gorgeous look
The astonishing Rose Gold Circle Watch conveys the very essence of style and sophistication with its vivid details and a lovely circle case. Designed for beautiful ladies wanting to create a remarkable classic look, the Gold Square Watch is a graceful and unique piece of jewelry, perfect for any occasion.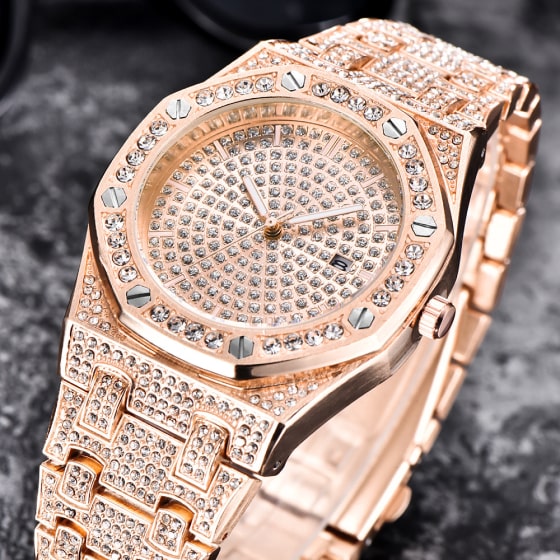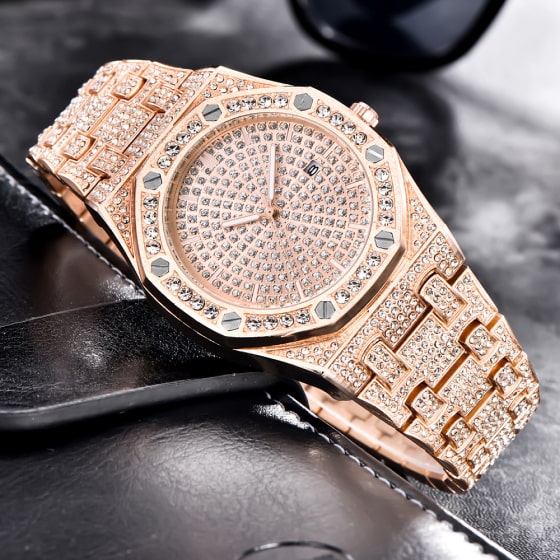 An exquisite piece of jewelry
Your head-turning style starts on your wrist
Watch details
The face of the watch has an alluring verdant green color. Its 9.4 in. long band is enchased with rhinestones, creating a beautiful gleam as the stones catch the light.
Little details for irresistible glam
Inspired by classic jewelry, this stunning watch can add a dignified touch to your daily looks. Wear it with both classic and casual outfits.
Easy to take care of
Keep the watch in a cool, dry place. If needed, dry with a slightly wet soft cloth.
High quality
Brass jewelry possesses high corrosion resistance. It's a strong, durable, and long-lasting metal. So, feel free to wear this watch every day!
A timeless gift
Looking for a way to declare that you want to be with your significant other every second of the day? This Rose Gold Circle Watch will become a wonderful option! This watch never goes out of style and lasts forever. Show your loved one your admiration and adoration!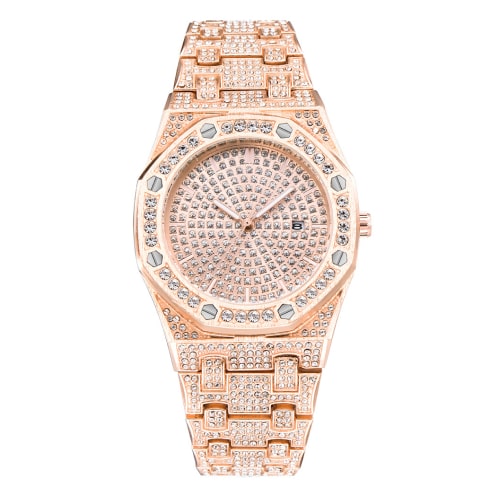 I love this watch so much, it's my favourite accessory now! I wear it everyday, it matches any of my looks, it's amazing. And the color is beautiful, not too bright, perfect with these rhinestones. The quality is good, better than I expected. I would like it to be waterproof, so I won't worry about it when it's raining, but I believe it will handle a small amount of water.

The model of this watch is nice, I like the form of the dial. It's not really a circle, looks stylish. The stones are bright enough, I like it a lot!

Bought it for my mother and the dial is hard to read for her.

Very cute girly watch, quite bright and noticeable.

It's pretty, it doesn't weigh a lot, I like it.

It's exactly what I wanted, thank you!

The watch is cute, everything is fine
Payment & Security
Your payment information is processed securely. We do not store credit card details nor have access to your credit card information.