Description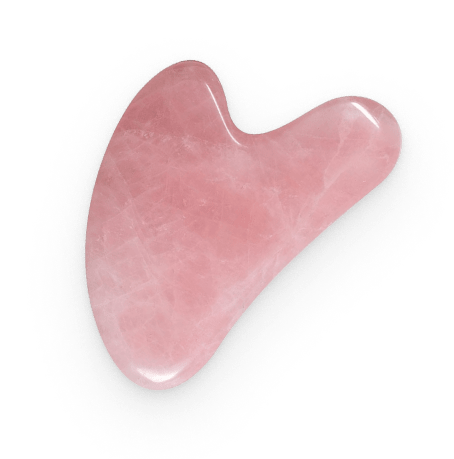 Step up your skincare game
This rose quartz guasha is a facial massage tool that enhances the beauty of your skin by promoting its lifting, leaving the face smooth and radiant after use.
About the product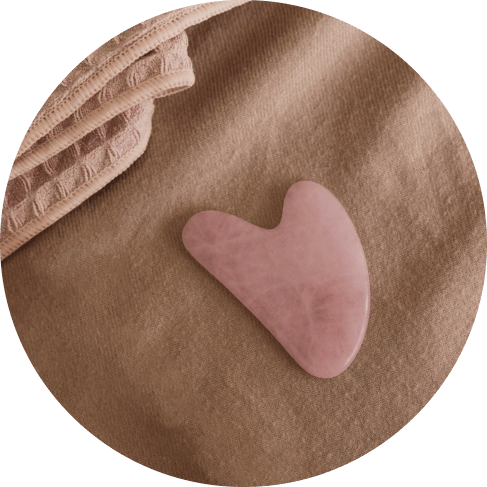 Guasha stone description
A rose quartz guasha tool is a massage stone used in Chinese traditional medicine for tightening loose skin and improving its radiance. Small in size, it will have a big impact on the overall health of your skin. The stone's shape is designed to allow a comfortable grip during its use.
Rose quartz
Rose quartz is known as a stone of universal love. This rose quartz guasha tool supports lymphatic drainage to reduce the appearance of puffiness and wrinkles. It supports the renewal of skin cells as well.
Stay forever young
A regular usage of this Rose Quartz Guasha Stone will help visibly lift and contour the face. It enhances blood circulation, promotes lymphatic drainage and therefore brighter complexion, reduces puffiness, and relieves facial and jaw tension. Take your skincare routine to the next level with this Rose Quartz Guasha Stone!
It works perfectly! I use it on my face, neck and shoulders with or without applying some cream or oil, varying different techniques found on the Internet. I feel the real difference within 2 weeks of using this tool. Thank you!

I didn't know what to expect from my order, but I`m satisfied with my purchase. I haven't tried it on my body yet, just my face and neck but I really feel better now. The tool is excellent for increasing blood flow. Recommend.

LOVE IT! I bought this because of the Tik Tok trend, but I love it! The stone is gentle enough to use on the face, but I use it for massage on the denser muscles of the body too.

Love it! Exactly what I was looking for! Looks great and actually works better than hands on my face, neck, and arms. I'm happy to have it!

This little thing makes a big difference! I love to use it on my face in the evening watching Peaky Blinders!

I didn't know how much I needed this until now! It's SO RELAXING! I definitely recommend adding this into your skincare routine!

Excellent tool! I'm very happy with it. Great quality - definitely made of some kind of mineral, not plastic. Would buy again.

Nice and smooth but seems to be a little bit bigger than I expected…
Payment & Security
Your payment information is processed securely. We do not store credit card details nor have access to your credit card information.