Description
A sleek, modern look meets essential help
Suffer no more from unpleasant smells inside the car with this Round Flat Metal Air Freshener.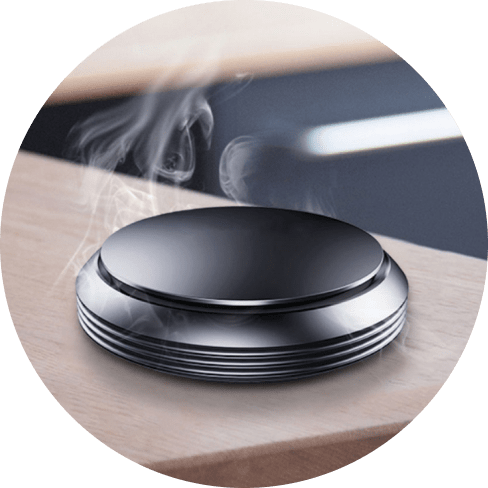 Versatile + non-obstructive
(Stay fresh for miles)
Simple + easy
This rounded, neutral design makes this air freshener discreet yet modern, fitting any car interior.
Sticky-bottom installation
A sticky bottom base allows you to place this freshener anywhere on the dashboard.
Dial up, dial down
Customize the strength of the fragrance by dialing clockwise or counterclockwise for the perfect notes.
Long-lasting fragrance
Unlike traditional fresheners that use pre-scented fragrance sticks, our fragrance comes in a solid tablet for chronic performance.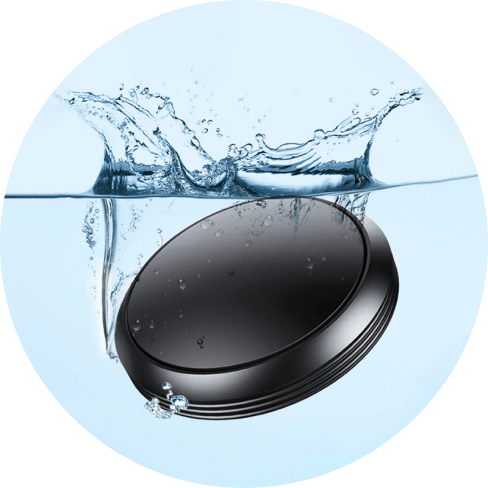 An essential for any car
No one likes driving (or riding) in a musty, smelly car. Roll down those windows, blast the A/C, and install this Round Flat Metal Air Freshener to refresh your vehicle.
The last air freshener I had didn't last for too long, and the smell wasn't that great either. I was sceptical about buying this one at first, it just seemed too small, so I wasn't sure how powerful it would be. But I was pleasantly surprised once I tried it out! The smell is very pleasant, minty and not too 'loud'. It also stays for long, and it's been a month already and it didn't get any weaker. Very good choice!

Very pleasant smell, it's subtle but enough to freshen my car. I used it before and now ordered more to refill, don't think I'll ever switch to another model. I like how compact it is and that it's not very noticeable, I don't really like snazzy things in my car…

Loved this air freshener! The quality is just great, I like that it's made of metal, seems very durable. It's not too big so I can place it practically anywhere, and it has a pretty strong smell btw. I put it in the central console but the scent goes all the way to the back.

It's probably one of the best air fresheners I've tried so far, I think I'll stick to it from now on. It's very convenient to have in the car, can be attached to the vent, gives off a very good scent. No complaints, really.

Very high quality, superb product!!!! Ordered it for my car but I'll buy more for my husband, he liked it a lot too!! Great price for such an amazing air freshener, I'm very satisfied with the purchase!!

Smells great, and looks good. Not obnoxious like the other ones I've seen/had in the past.

Nice smell, smooth and sleek design, can be attached anywhere. Love this product!

Love the sleek look of this air freshener, the smell is nice too

Nice and simple... scent could be stronger though... but it does smell pretty good. Will definitely buy refills.

I like the design, it's good smell but it's not that strong
Payment & Security
Your payment information is processed securely. We do not store credit card details nor have access to your credit card information.