Description
A touch of hip & fresh
Add simple boho-cool flair to your car interior while also throwing in a pop of fresh with this Scented Orange Feather Charm.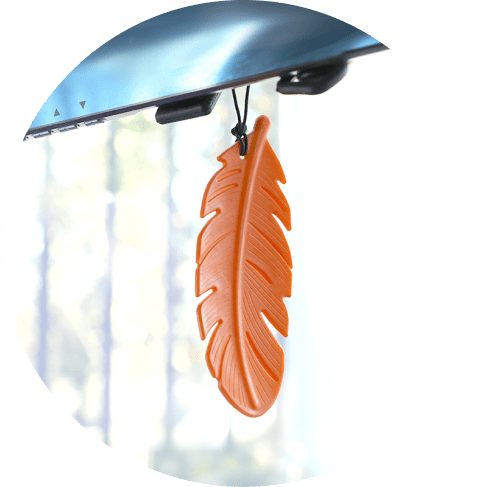 A charming gift
A peaceful gem
Over a month of freshness
Our feather provides up to 45 days of its crisp lemony scent.
Orange you glad
The bright orange hue of this feather adds a pop of cheery color to your car interior.
Find your zen
Feathers are symbols of freedom and calm, so our Scented Orange Feather Charm just adds that boost of peace wherever you place it.
Sturdy build
Our feather is crafted from smooth ABS plastic for a long-lasting accessory that won't wilt or wither under long-term sunlight.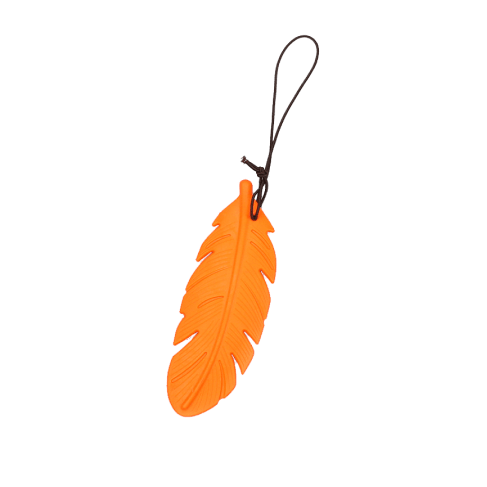 Decor meets function
Discover a smoother, saner driving (and riding) experience with this Scented Orange Feather Charm.
Normally not a big fan of scented accessories, but my husband bought this one and placed it in my car. And I really liked the smell in there. Made the inside of my car feel so soothing and relaxing. It wasn't too strong where my allergies acted up so it worked perfectly.

Exactly as I expected. This is the exact same as you would buy in the auto store. Smells great! This will last a long time.

Good product, scent is strong, and my car always smells like orange each time I get in to go to work in the mornings.

My wife really likes it, but the scent isn't strong enough for me.

Love this fresh scent, lasting smell, not too weak but not overpowering

Nice orange scent and cool accessory, I love how it looks in my car.

The best scent keeps the car smelling just right.

Quick shipping and smells great in my car
Payment & Security
Your payment information is processed securely. We do not store credit card details nor have access to your credit card information.