Description
Give your pup a special summer treat
Great for picnics and the beach
This soft plush looks like a splash of summer with its watermelon shape and vibrant colors. Embroidered black seeds will make you and your pet's mouths water. A cute smile will brighten your day. Great to take along for a picnic in warmer weather, or keep a touch of summer alive in the colder weather. Your pet will love the squeaker hidden in this plush slice of fruit.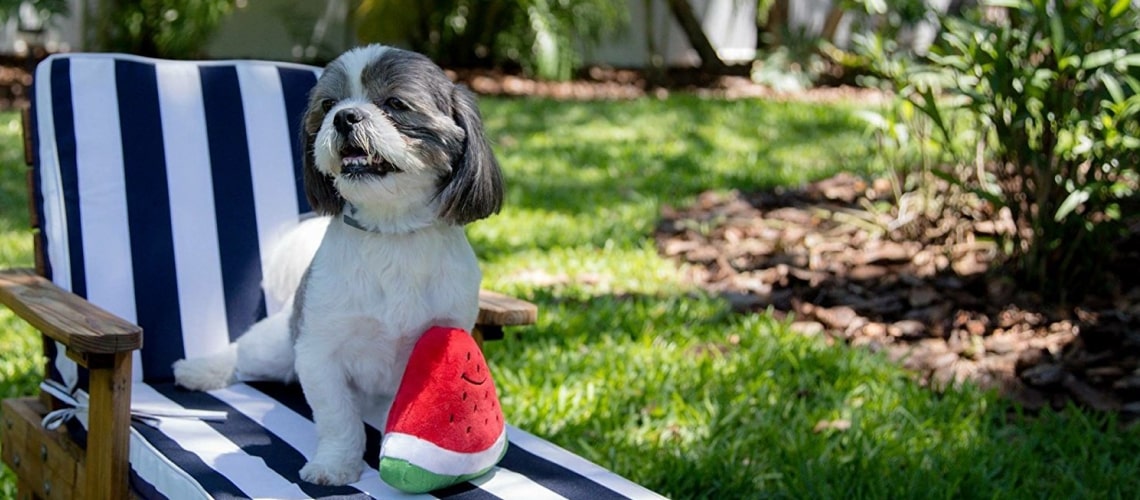 Super soft plush dog toy
Great for fetching and chasing games
This watermelon plush dog toy is super soft. It's lightweight enough to carry around but large enough for most dogs to play and snuggle with. With a squeaker in its belly and an adorable outer design, this watermelon plush pet toy is an aesthetically-pleasing toy that will allow for many ways of creative play.
Let your dog have fun when it wants to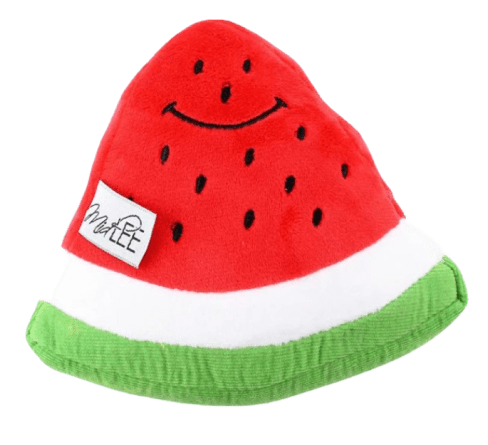 Vibrant summery colors
Dogs will have hours of fun playing with this adorably delicious watermelon plushie. Perfect for your pups' sensitive gums and teeth. It's a mouthwatering treat!
Unique modern design
Cuddly watermelon is soft and filled with stuffing. Double layered for durability, it's a beautifully-designed, high-quality pet product for the modern dog and dog owner.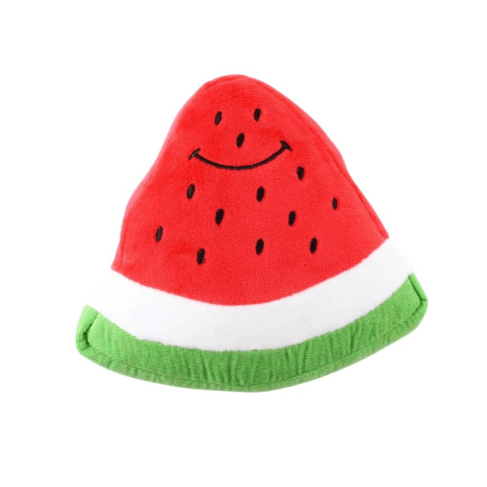 Contains squeaker
Has a high-quality exclusive noisemaker that delivers more sound to keep your best friend entertained. Once they take one bite of this plush pet toy, they wouldn't want to let go of it!
Just the right size
The lightweight and small design of this 5" watermelon plushie makes for a perfect fetching toy for small and medium dogs of all life stages.
About Midlee Designs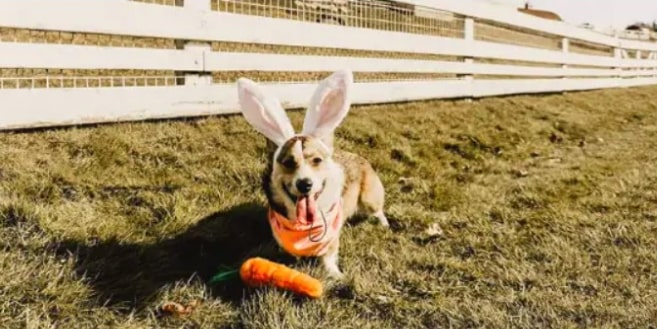 Midlee Designs started creating pet clothing because finding cute clothes for large dogs, like our German Shepherd, was extremely hard. Now we make clothing for pets of all sizes! We specialize in unique pet supplies for dogs, cats, and other pets. So, whether you're looking for the perfect outfit, toy, or pet health supplies, we've got it all!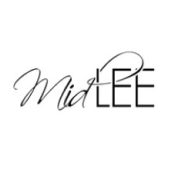 Designed In
Eau Claire, Wisconsin
Well-made toy, a good addition to the collection

Sewn nicely and looks great

Our little Min Pin is rough on toys but this one is holding up great!! It seems to be very durable and has already lasted twice as long as others

This has been a durable toy for our pup. She's not an aggressive type, but she does enjoy some tug of war and chewing.

Fun not only for pets, but also for babies. The colors are just what the babies need

Planning to buy another one, squeaks strong

Looking good a few weeks later

My dog absolutely loved this toy, but she is a big dog. She carried it all over, squeaking it. The seams did not open, but her teeth eventually punched a hole in the back with the enthusiastic squeaking. Once there was hole, she unstuffed it. It's amazing how much stuffing is in one of these toys!

My dog loved it so much, that when she destroyed it (six months later) I just had to get her a replacement

My dog loves this. It's a great size for him.

I had to have this watermelon toy the minute I saw it! this toy is suuuuuper cute and fun! Please keep in mind, it may be a little big for your pooch. Even though she can't really chew it, she still loves to play with it. She wrestles with it and pushes it around. It's adorbs! Long story short, no regrets!!

This is a nice toy for medium size dogs. Expected it to be a bit smaller but my pup figured out how to play with it

My dog dude is now very into watermelons

I gave this for a gift and the dog loved it. It is durable and fun.

Best squeaker I've bought so far

My dog got a hold of it fast, now it's her bestie

Judging by the reviews the toy seems to be strong, but my pup teared it apart in just one week. I guess I need to buy something stronger for him, but I could tell it was fun for him while it lasted, could hear the squeaks all day long.

Looks good as a decorative peace in my child's bedroom. The baby likes playing with it too

Need more food-related toys from this supplier

This is my boy's 2nd watermelon, he just cannot live without it. Although the colors have faded after several washes (not that it matters for the dog) he keeps enjoying it.

Need more of these, my dogs keep fighting over it

This is the second toy from this maker I have bought and I LOVE them. More importantly so does Lola! They last forever and she gets so excited. The best part is that she hasn't been able to tear it apart yet. I decided I was going to buy her a new one each month until she has them all :)

My destructor pup has not tore this up. She loves this little squishy....

Very cute larger than I thought but very cute.

All I can say is this toy has not left my dogs side in months! It has held up surprisingly well! Most of his toys die within a few weeks... he has only managed a few small holes due to his unique ability to suck and gnaw on the ends. He is obsessed with this toy! He refuses to let anyone touch it!

Decided to post a review after some tests done by my dog. A month in and surprisingly still going strong. I have a cute Chihuahua who gets really aggressive when it comes to playtime, so we change the toys quite often. This is her first toy with a squeaker and she cannot be happier with it! Not sure about our family members on that one. Despite it being used for a while the squeaker does not get quieter. It is stitched well and does not get flimsy and thin with each wash. There are no dangerous parts, and the colors are vibrant even now.

So far happy with it. I love collecting interesting-looking toys for my dog, and this one fits right into the connection. I love the vibrant colors (I wish dogs could appreciate it) and the fact that it does not have any plastic parts stitched onto it so that it can't be a choking hazard. It is my dog's favourite toy now: he chews on it, drags it everywhere with him and even sleeps with it. We often have to take it on our car rides and as you can imagine it gets dirty real quick. But no worries – it washed nice and dries fast, so your pup doesn't have to wait long for the toy.

It's stuffed watermelon... that squeaks! My Pomchi pupper LOVES his stuffed watermelon toy! I think every dog should have one! It has squeakers in it and it's pretty large (at least for my 7 pound dog). It seems to be made pretty well too. Any toy will get messed up eventually. It just all depends on how destructive/playful your pooch is. You can't expect these things to last forever. My pup is 5 months old and still teething so he goes through toys like toilet paper. I'm not expecting this one to last more than a month, if I'm lucky. But it looks like it will give him lots of fun during that time. And that's all that matters. I'm happy that he's happy.
Payment & Security
Your payment information is processed securely. We do not store credit card details nor have access to your credit card information.