Description
All about your pooch's dinner
Dogs only care about what goes inside their bowls, while dog owners appreciate beautiful designs. Jojo Modern Pets set out to create timeless and elegant bowls, harking back to simpler times.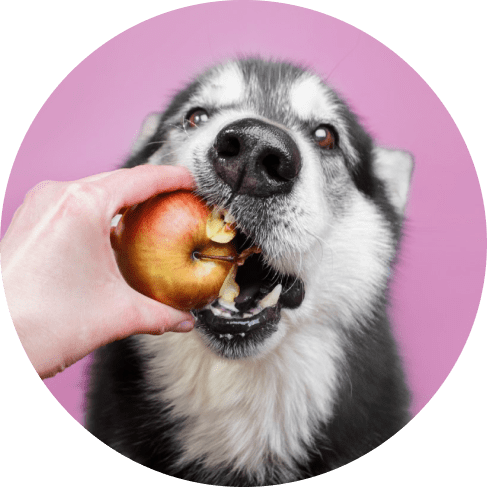 Keep your pup fed like a king - and in style
Enjoy the practical elegance
The delicate metal punch-out design
If your home decor takes cues from magnolia farms and country farmhouse style, then these bowls will fit in seamlessly.
Sizing information & details
This bowl measures 6.5" in diameter, 2.25" in height, and holds 30 ounces of dry food, prime cuts, water, or treats.
They're practical, too
Dogs like to make a mess while eating. This bowl has a balanced base, perfect for no slipping or tipping, and great for keeping your home spill-free.
Safe & durable material
The stainless steel bowls have a clear silicone lining to resist scratches, keeping bowls ultra hygienic and easy to clean.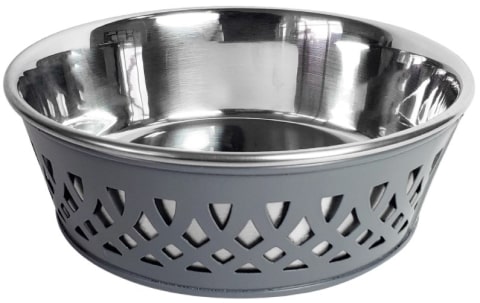 Classic gray is seriously charming
Surprise your four-legged BFF with an awesome new way of eating with this flawless heavy-colored dog bowl. It's an awesome addition to your dog's dining station, and a great way to keep your home looking nice and modern.
About Jojo Modern Pets
Jojo Modern Pets started with the idea that people want beautifully designed pet products that match their home. JoJo Modern Pets has great offerings for small boutiques and regional pet chains. We provide the basics with a unique twist and something people can't find other places. We can pre-ticket some items with your brand or help you source products you know your customers will love. JMP is stocked with domestic inventory at our warehouse in Illinois. We work with customers to do it "their way." Case packs, moqs and pricing that makes sense for independent stores. At JoJo Modern Pets we pride ourselves on making our customers more money.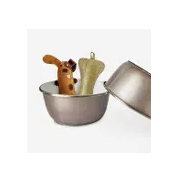 Designed In
Oswego, Illinois
Adorable and functional bowl

Can't be happier with the purchase! It goes well with my kitchen design (minimalistic calming vibe) and is big enough for my dog to have 2 meals so I don't have to refill it every time.

I've tried some other steel bowls but they were all a scam: they'd get rusty like 2 months into use although they also claimed to be stainless. But this is a trusty one! Thank you supplier for the honest description.

One of the best bowls I've bought so far. Looks great, the silicone doesn;t have a weird cheap smell like most products do, and it doesn't move around during use.

Love this one! My dog tends to be quite rough during meals and likes to claw at the bowls. Even though it gets tipped over, at least the bowl itself is okay thanks to the silicone lining

This is a great bowl! The size is just perfect for a medium dog, the design is simple yet gorgeous. It's sturdy enough so it doesn;t skid on the floor
Payment & Security
Your payment information is processed securely. We do not store credit card details nor have access to your credit card information.