Description
A new friend for your baby
Give your little one a bit of spa treatment
Everyone deserves some good spa treatment. And of course, little kids' skin and hair require exceptionally good care. Improve your bathing sessions with this sunflower-shaped shower brush! Your baby will LOVE it.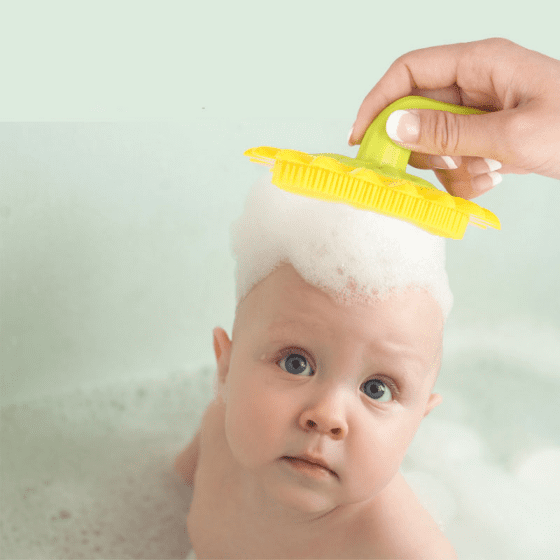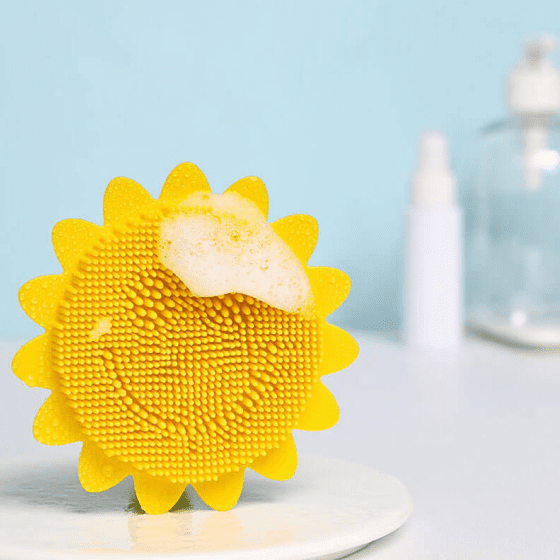 Magical flower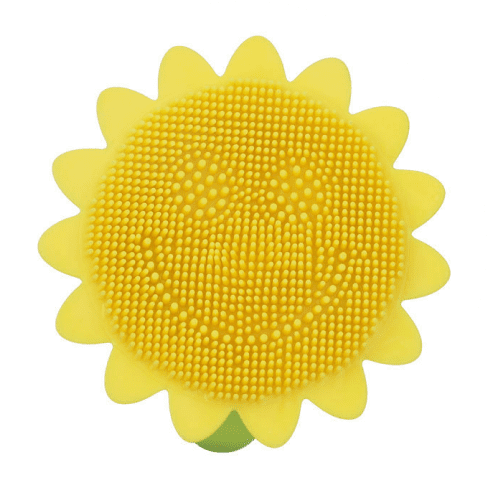 It's 100% safe
Free from BPA, phthalates, and PVC, this brush is safe for your baby. Food-grade silicone won't cause any allergies or irritation of the sensitive baby skin.
It's good for your kid
Firm but soft bristles massage the baby's head and body, increasing blood circulation and getting rid of dead skin. And this massage feels VERY nice!
A little spa won't hurt anybody
Your baby will love the sunflower-shaped brush! It looks cute, feels even better. And you'll love it, too, because it's very simple to use (a special handle makes it easy to operate) and store (thanks to the 3.03x3.93 inches of size). It will become an irreplaceable friend for you and your baby in the bathroom.
Love using this to give my son a bath, very helpful in making baths fun and enjoyable for him.

This thing is awesome. When I used it on my granddaughter, I had to order me one too, it's exactly what I didn't know I needed (haha).

We love our brush. I use it everyday with my kids and it works! Definitely recommend this item.

My boys love it! Great product to wash away the dirt and dead skin off two active little boys.

What a great product!!!! My daughter has had cradle cap forever and this mit has really helped get rid of it!

I love that I can use it to wash my daughter but I can also hand it off to her to use on her own as well. I no longer have to go through washcloth after washcloth and am absolutely loving the design of this thing. Happy to have found such a great product!
Payment & Security
Your payment information is processed securely. We do not store credit card details nor have access to your credit card information.