Description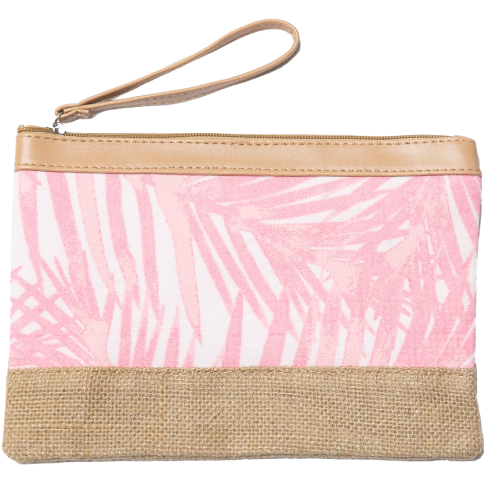 A must-have accessory for you
Have you ever lost your wallet? Yeah, us too. It's a bummer, isn't it? But you know what may help you eschew this snafu in the future? Enter: wristlet wallets. It's a lot harder to lose the essentials when they're literally strapped to your body.
Organization, security, and style
Carry your essentials without sacrificing style
Pretty & practical
The Sunny Wristlet is done in quality material and playful prints, so it's both pretty and practical. What's not to like?
Your stuff is now really safe and sound
It's also convenient if you're looking for some extra security for your small but valuable essentials (card, cash, ID, lip balm, etc.).
Grab and go option
You'll love the hands-free innovation, durable design and versatility of our eye-catching wristlet wallets.
Details & care instructions
This wristlet measures approximately 10" x 7", with a 5.5" wristlet strap. Care instructions: hand wash cold, dry flat.
Perfect for gifting or for keeping
If you live life on the go, you are always ready to snap the perfect photo, make time for friends and new experiences, visit family and keep up the good work at your job. You do it all and have a lot going on, so the Sunny Wristlet is just the right accessory to stylishly store your personal essentials.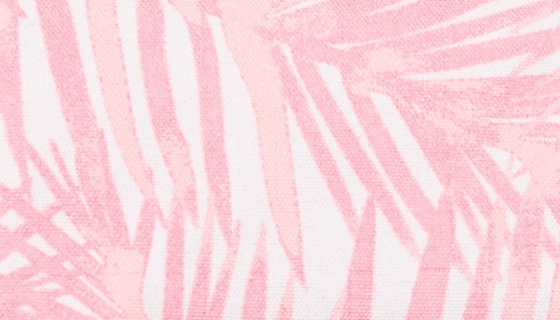 About Top It Off
Top it off in style! From accessories to apparel, Top it off bring new twists on classics styles at a price point she will love! Our Spring Summer 2021 Collections includes our wrinkle-free Travel Collection in colorful prints, as well as tunics and coverups, scarves and wraps - everything she needs for effortless chic. Our Fall Winter 2021 Collection has everything she needs for every gal on her list! From scarves, hats and gloves, to wraps, ponchos and ruanas, and easy-to-wear dresses and cozy vests and pullovers, Top it off brings easy and affordable style for Fall and Holiday. Cheers, Karena & Elizabeth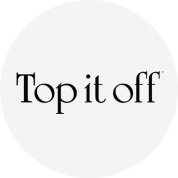 Designed In
Boston, Massachusetts
Very pretty and not bulky and heavy like my previous wallet!

Loved it! Small like I wanted

Great quality, very durable, perfect size

This is a great little wallet. My daughter purchased this for herself and is very pleased.

I'm very pleased with the size and quality for what I paid for it. I like it a lot

I purchased it as a gift for a friend and she was extremely pleased with the looks and quality of the product.

Super cute wallet. I wasn't expecting much for the price but it has exceeded my expectations.

Good little wallet as described. I needed something smaller and this works well.

It's the perfect size and very pretty. It's very durable and would make a perfect gift. I'm always getting positive compliments everywhere I go.

Better than what I expected. I got it for my teen daughter. She loves it. I would definitely recommend this product.

I liked it,it is super cute, I love the color and super soft,value for money,I really recommend this wallet.

I love it. It's small enough, yet carries a lot. I've had it for a while and it looks new. Great price, too.

Great fit and cute. It holds everything! I've always had a longer wallet and have been looking for a smaller one to go in my pocket and smaller purse. I highly recommend it.

It's exactly as expected and what I wanted. Great pink color, too. It matches my purse perfectly! My preteen daughter actually wanted it. I will be ordering another one soon for her, as a birthday gift.

I purchased this for my teenage daughter and she absolutely loves it. It's a nice wallet for her. It does hold quite a bit which I was surprised by but it's very nice for you know somebody who doesn't want a big wallet or if you're looking for a smaller wallet to go into it like a crossbody bag this is a nice wallet. It's very well made and it's super cute

Beautiful. This was a gift for our granddaughter who is 14. She loves it! Perfect size for a young person or someone that doesn't have a lot of cards to put in your purse. Highly recommend this wallet. Well made.

Very cute! I was looking for something not too big and that'll be easy for travel. Very happy I found this one, it's the perfect size. Lightweight, seems to be good quality especially for the price!

Great wallet! I've had it for about a year and so far no wear or marks. I have noticed when a good sum of money is placed in the wallet it is hard to close. I'm not talking about a bunch of money.

Needs a slot for credit card
Payment & Security
Your payment information is processed securely. We do not store credit card details nor have access to your credit card information.