Description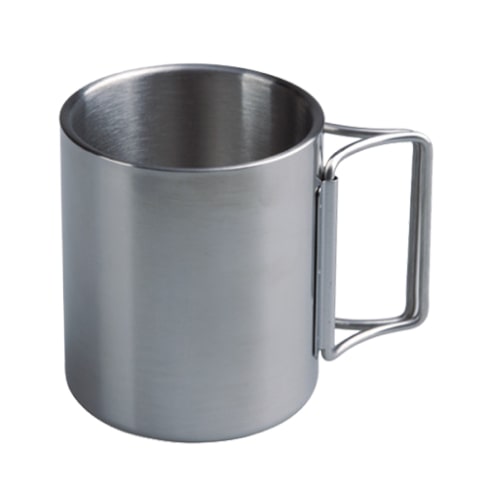 Your drink, your temperature
Whether it's hot coffee or ice water, enjoy your drink at the temperature it should be at. Our Ten-Ounce Double-Wall Cup allows you to enjoy hot or cold drinks for hours, without losing its coolness or heat.
A camping must-have
For refreshing beverages
Lightweight + packable
Our thin stainless-steel design also features foldable handles for easy storability.
Measures up for sip after sip
Our hearty steel double-wall cup measures 6.12" x 3.13" x 2.6" (L x W x D).
Double-walled for temperature keeping
Retain heat and stay chill, whatever you're drinking, thanks to the double-walled design of our cup.
Soup, coffee, lemonade
Our cup really does it all. You can even use it to keep water cold or hot for cooking or cleaning when in the outdoors.
Ace the outdoors game
At Ace Camp, we know what it means to be in the wilderness, exploring, hiking, camping -- and having a good time. That's why we made it our mission to sell all your outdoor essentials for safety and convenience for over two decades. Shop our selection gear today for your next big trip.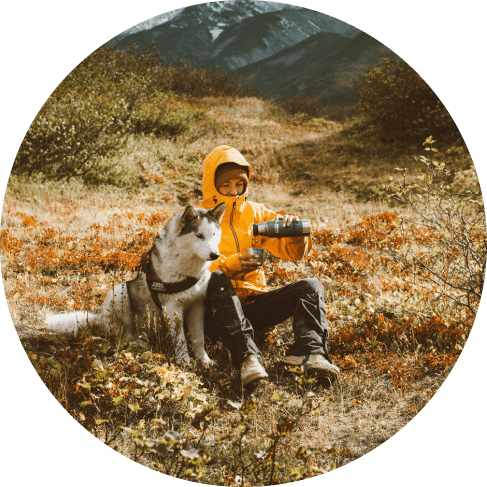 About AceCamp
It shouldn't be hard to answer the call of the wild, to become fully immersed in the outdoors and be prepared for whatever nature throws at you. Here at Ace Camp, our mission is to deliver outdoor enthusiasts the gear that becomes the catalyst that gets you out there.The experience is everything, and we're here to make it easier for you to have those unforgettable adventures. We understand that it's essential to trust your equipment. Quality has been our number-one priority since Ace Camp was established internationally in 2000. Since that time, we've been manufacturing high-quality products for reasonable prices for a broad range of outdoor activities. With over 200 products in our line of camping equipment and emergency preparedness gear, we outfit customers around the world for adventures close to home or far-away. Even when roughing it, certain necessities can elevate a decent outing to the trip of a lifetime. In 2012 we moved operations to the outdoor mecca of Salt Lake City as a base to pioneer new products and better serve the American market. Our state of the art facility guarantees that you get your order fast and on time. Now all you have to worry about is which adventure you're planning on next.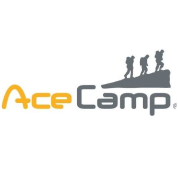 Designed In
Utah, Salt Lake City
Made of premium materials, and good insulation

Nice cup. Keeps the coffee hotter than a regular cup.

This is a great cup. Dishwasher safe and keeps my coffee hot. Relatively thin wall. I would recommend this to anyone.

Love these cups. Perfect for a triple shot. Keeps espresso hot. Easy to clean. And the best size on the market.

Excellent looking cups, overall I was very pleased. As advertised they are double walled and do a pretty good job of retaining their temperature.

Well made and super shiny as they exit the dishwasher. They keep coffee HOT. The only downside is you can't put them in the microwave to reheat coffee without causing an electrical storm inside the microwave...oops.

I wanted a cup that is suitable for my small coffee needs and this is a right fit. The weight is good as well. The best thing about this cup is that it retains the coffee heat longer than usual cups do. It is insulated so you don't feel the heat when you touch the cup. overall I am really happy with this cup and I would recommend this to anyone

Ideal mugs for tea, probably a little large for coffee. Perfect for a decent cup of tea, purchased with a teapot for serving guests, the double wall insulation guarantees that all tea is consumed.
Payment & Security
Your payment information is processed securely. We do not store credit card details nor have access to your credit card information.