Description
Compact, high performance
Hold your phone in unique style with the This Is Spring Car Vent Phone Mount.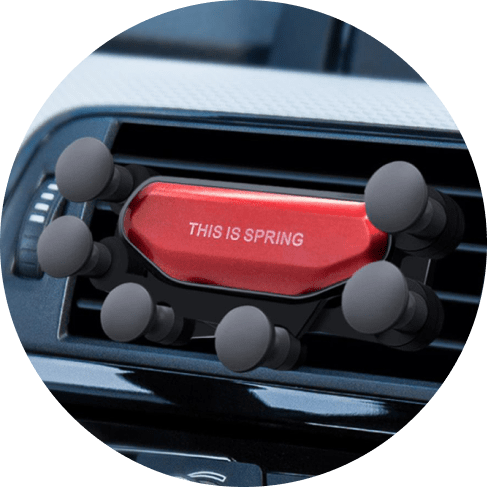 One-of-a-kind design
Delicate yet sturdy hold
Attach and tighten
A turn dial allows you to customize your grip of the holder clamps for looser (or tighter) holds.
Sturdy build that lasts
The backing of the mount is made of metal while the six bulbs are made of ABS plastic.
Holds just about any phone
The This Is Spring Car Vent Phone Mount accommodates phones ranging from 4" - 6.44" in size.
Six brackets of wonder
Unlike regular phone grips or magnetized mechanisms, this phone holder uses plastic bulbs that spread apart the second you insert your phone into the holder.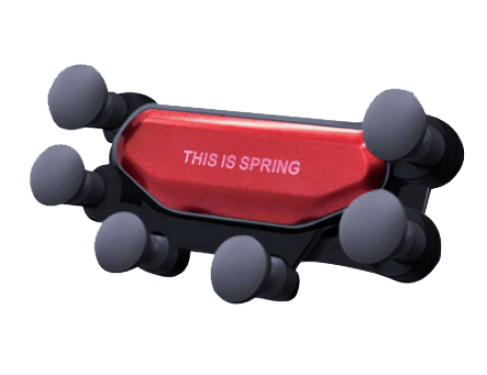 A standout accessory
Experience effortless function and fun design with this must-have phone support add-on.
Well I have a thin phone and at first I was surprised that it fits this holder quite well. No problems with it, even when I drive outroad. I mean, the phone shakes sometimes, but it's easy to get used to.

Not the best phone holder out there but acceptable for such a price. Its body and brackets are entirely made of plastic so it is a bit flimsy and mustn't be scrambled too much, however it is holding the phone well.

I like this holder. I've been using it for a while, and everything seems to be OK. My phone doesn't fall even if I drive fast (and stop fast), so I feel completely secure about it.

The quality corresponds to the description. Fasteners are a little flimsy, but the phone keeps well. Personally, I periodically install the fasteners from the grid of the blow.

Unfortunately this holder doesn't fit for Samsung Galaxy S21 ultra with it's genuine cover. Perfectly fits for IPhone 8plus, so I like it anyway.

I like the form it adjusts, very unusual but convenient. And it fits the air vent well, so the whole "construction" (phone + holder) seems OK.

Product looks very delicate, doesn't seem very safe to keep my cell phone from falling.

Good stuff. The phone keeps perfectly.

The holder is good, durable
Payment & Security
Your payment information is processed securely. We do not store credit card details nor have access to your credit card information.