Description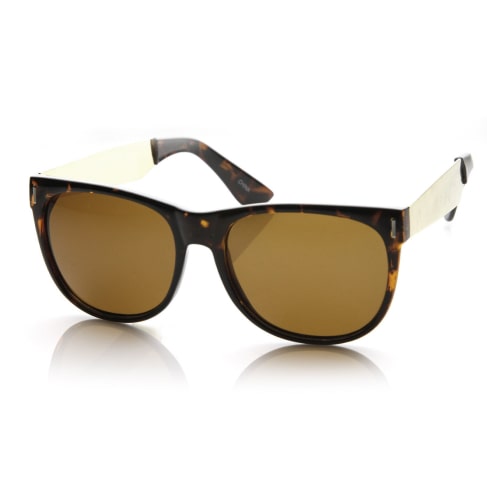 Go classic, go cool
(You'll love these sunnies)
Block out the sun, haters, and a bad day with the power of our Tortoise & Amber Indie Metal-Arm Sunglasses from zeroUV. Empower your everyday look with these sick shades.
Style that goes for miles
Performance that doesn't give up
A retro yet modern look
Pattern and texture merge on these stylish, UV-blocking sunglasses that magnify style and fashion at any party or gathering.
It's in the details
Metal-arm detailing and a tortoise wayfarer-like frame work together to deliver an indie, boho-chic look anyone (male or female) can rock.
Attitude meets function
Yes, sunglasses aren't just for looking cool -- they shield your eyes from UVB and UVA rays, for less squinting and possibility of eye damage like cataracts.
Crafted to last
These glasses are made with an acetate-based frame, metal arms, metal hinges, and polycarbonate UV protected lenses.
Set your sights on a must-have accessory
Since 2001, zeroUV has been a destination for trendy eyewear that helps people discover individuality and confidence, with infinite ways to eye protection that's always in style.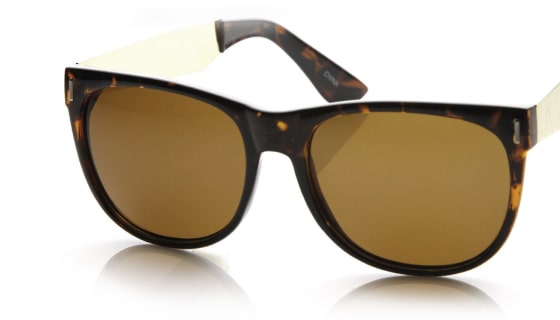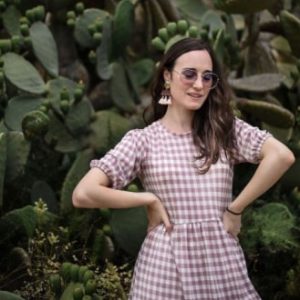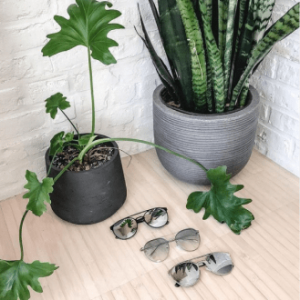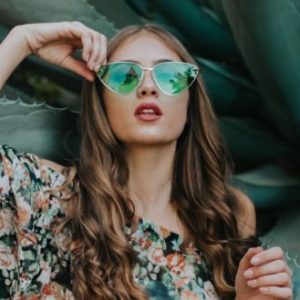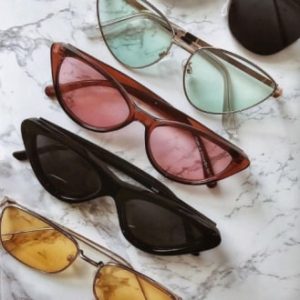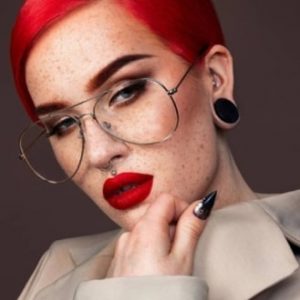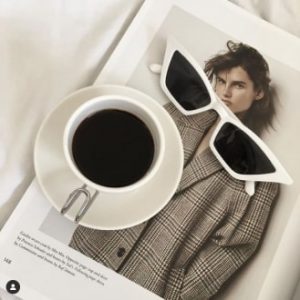 About zeroUV
Founded in 2001 by eyewear enthusiasts, zeroUV has become a prodigiously curated eyewear boutique for the fashion savvy individual. At zeroUV we strive to bring our customers the latest in eyewear fashion for a fraction of high retail prices. We at zeroUV view ourselves as lifestyle advocates. We seek to inspire others to chase who they truly see themselves as. Founded by individuals who grew up during the California indie movement, we aim to share our journey with our fans. We pride ourselves on bringing people together through our brand, and we encourage others to follow us along this amazing adventure. Not only are sunglasses a staple in fashion and appearance, zeroUV Sunglasses offer full eye protection against harmful UVA & UVB rays. In addition all eye wear meets the United States ANSI z80.3 Standard, as well as satisfies European CE Safety Compliance Standards.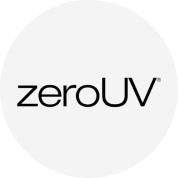 Designed In
Huntington Beach, California
Comfortable and light weight.

Works well in the daytime or nighttime.

I wears as regular glasses loves the tinted look

Great sunglasses. I live in Florida and he sunglasses work. Excellent for me.

The refection from these sun glasses are breath taking! An outstanding look for summertime!

Very affordable and lightweight. They don't squeeze my head or hurt my ears. The orange mirror lenses are pretty cool, too. I like 'em!

Love, love, love these things! I'm super sensitive to weight on the bridge of my nose. These are lightweight, quality sunglasses. Plus they are super stylish 😎

These sun glasses are great for the price. I have paid a lot for more for an inferior pair of sun glasses. They fit snug and have a off the rotating rack price with a high end feel and lens

I was apprehensive about buying sunglasses online but I love these. I'm going to order a second pair. I'm a notorious sunglasses loser. I don't use expensive brand sunglasses so to me these are good.

I bought these because they are lightweight and still provide sun protection. I had never used polarized glasses before but It turns out that the polarized lens is awesome and provides much clearer vision than regular lenses. The fact that they look good and seem to be a good solid product is another added bonus.

Quality meets price these sunglasses are extremely lightweight. They are polarized with an anti reflective lens which I usually have problems with but I don't have that issue with these. The brown lens are very relaxing to the eyes. These are on the delicate side so you might want a glass case for them.

These sunglasses are decent. They are comfortable and lightweight. Not the best quality but nice
Payment & Security
Your payment information is processed securely. We do not store credit card details nor have access to your credit card information.