Description
A great holiday gift for your dog
Just look at this adorable stuffingless toucan!
Your dog will be thrilled with this fancy toucan squeaker toy from Midlee! Actually, so will you: with no stuffing to look out for, this toy is all about awesome and safe entertainment!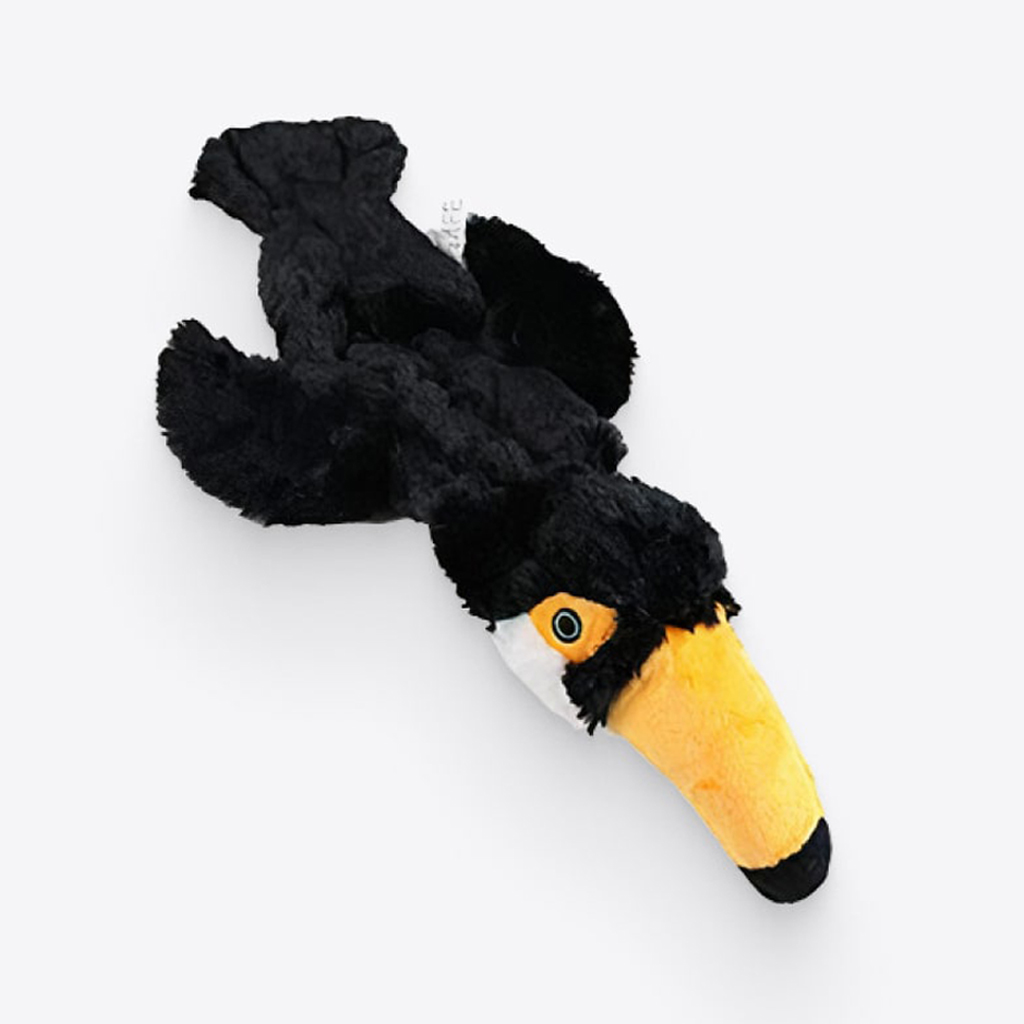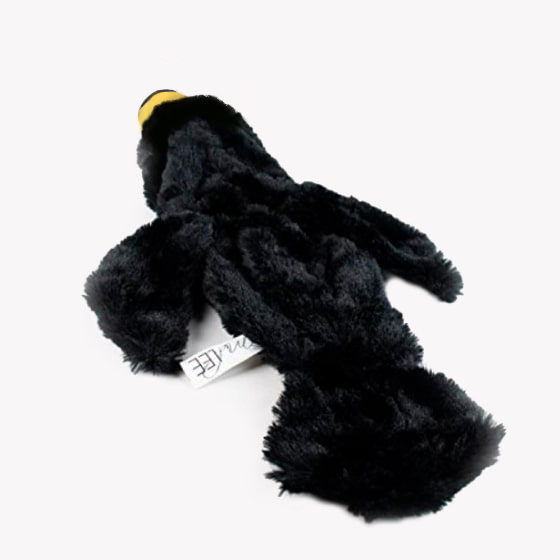 Giving your dog the best only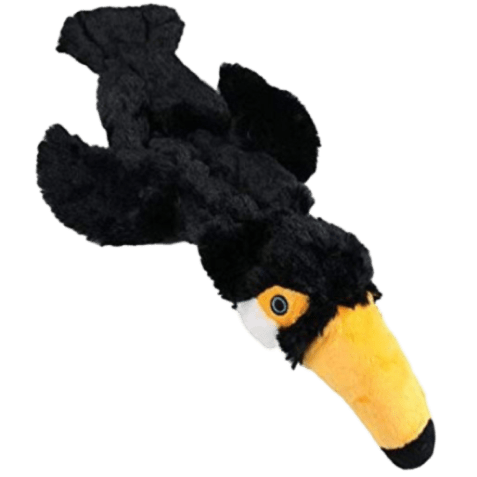 Stuffing free! No mess!
At 22" long with a bright, colorful beak and a squeaker, this toucan dog toy from Midlee has no stuffing and therefore, no mess!
Includes a squeaker
There's nothing quite like a high-pitched squeaky toy to keep our curious pets occupied. A squeaky toy doubles the fun while playing!
Create a deeper bond with your dog
This toucan toy is perfect to make playtime much more thrilling! It also makes for a cute, soft companion. Provides a stimulating, engaging activity for your dog to enjoy with you, or to keep him company while you're away. Plus, pet parents everywhere will adore it as a special doggie gift for any occasion!
About Midlee Designs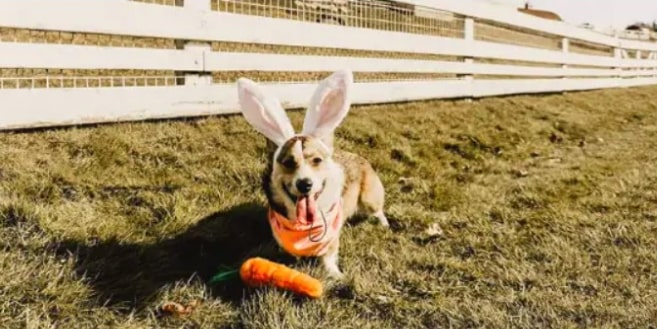 Midlee Designs started creating pet clothing because finding cute clothes for large dogs, like our German Shepherd, was extremely hard. Now we make clothing for pets of all sizes! We specialize in unique pet supplies for dogs, cats, and other pets. So, whether you're looking for the perfect outfit, toy, or pet health supplies, we've got it all!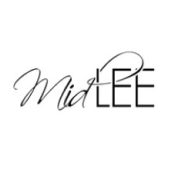 Designed In
Eau Claire, Wisconsin
Cute toy, durable, squeakers are fascinating for my pup, and it is light but big!

Me and my dog love to play with this toucan

Lasted pretty long with my retriever, good value of money!

Very sturdy, keeps my dog occupied. Highly recommend!

My dog is head over heels with the squeaker and love to play tug with the toucan

My dog does not give two sausages about this toy. I squeak it, throw it..she sniffs it and walks away. Not her thing, I guess…

Purchased the small size for a 15lb heeler pup. She went right to work gnawing on its beak. It's very soft, and it's light because it has no stuffing so it's great for tossing around the house or playing tug with.

I have a 2 year old lab. Labs are known for being strong chewers. Most toys are destroyed within an hour if not 5 minutes. I bought this toucan toy and we are officially 24 hours in and these suckers are still in 100% perfect shape.

Omg y'all! My dog is over the moon with her newest baby. This one she can actually carry around because it weighs nothing! There's no stuffing inside, although she's usually not one to rip open her toys. I recommend this product.

My dogs love this. It's in bits and pieces now, but it took a long while, so I give it a 4

Day 8 and the bird is still in one piece. My dog loves carrying these type of toys around. This is the perfect size too!

The dogs love it so it gets 5 stars because they chew on the toucan and not my socks! Haha

The dog loves it! Worth buying!

my dog liked it so that is what counts

Grand dog loves it. She takes it everywhere.

My dog loves all squeaky toys that are flat (not stuffed). Normally she will break the squeaker within a day or a few days at least. This one has been going strong for two weeks so far but time will tell. This her new favourite toy!

My boxer has not destroyed it yet!! (Usually tots are destroyed within the hour)

Perfect for the dog who likes to carry toys around. Not for chewers or rippers. The squeaker add interest. My Chihuahua mix carrys this all over and sleeps with it.

Soft Toucan. I used this for visual aid to show to children

This review may not be very accurate as to durability of this dog toy. My girl has decided that this toy is her baby??? It is a bird, not a dog, honey… Still. She kennels with it, sleeps on her bed with it, but never plays rough with it. She's 2 years old and this is the second baby toy I have gotten for her. I originally had gotten the smaller one, but after 2 years it's sort of fallen apart with the slobber and dragging around. We'll see what will happen next with this toucan!

I have all the animals you make in this dog toy family. My dog treats them like her babies. She takes such good care of them!

We have had this for three weeks and I am so surprised that it is still intact! We bought it for our 6 month old puppy to give her something to do and she loves it! Our bigger dog even plays with it and it is a miracle that he hasn't destroyed it because we have bought numerous other toys that he demolished in less than a day! Definitely worth the money and it didn't even cost much!

I just bought a second one of these toys after the first one FINALLY gave out -- which took a LONG time! We have a strong chewer who loves to destroy most other dog toys, but for some reason, this one lasts. My dog enjoys playing with the toucan since it squeaks and is comfortable to bite, I also touched the material and it is so soft. I tell you this toucan is really durable, when this one wears out, I will purchase another one because it is his favorite!

Bought the Midlee toucan for my Pomeranian and she loves them! I wanted something that squeaked, was light weight and this was EXACTLY what I was looking for! It is her third such toy so she doesn't just focus on one to rip apart, but definitely likes the toucan better. It actually has lasted longer than her other soft toys so far. Verdict: a great toy to buy with a great price. I would highly recommend!

No stuffing and squeaks; what more could you ask? Our 50 lb. chocolate lab, 9 months old, chews everything in sight; so we know she will demolish any toy in about 10 minutes; therefore, we try to limit her time with this toucan; it is fairly sturdy, but certainly not for an aggressive chewing machine like our lab. I've ordered lots of expensive and inexpensive toys for her; even the Kong ones and others which are described as indestructible; well, she has demolished aeach and every...even chews on wood, rocks, and whatever is available. This bird is lovely and realistic looking, and she enjoys to throw it to play catch; also likes to play tug-of-war.

My Lab loves this toucan toy. He's been biting on it for 5 months now but it is surprising so durable that it has almost no damage, just minor ones, but it is ok, my monster chewer rips everything. I should have bout him a special dog toy first before he had ruined all the cheap plushies (kid store ones, not for the dogs). Now I don't worry about him ripping the toucan. The toy keeps my dog busy and entertained for hours, it is also soft and he loves to hug the toy to sleep, he looks so adorable with the toy.

My dog Sophie loves the birdy. It has squeaks in all the feet and she can squeak all she wants. I was worried if she would not like the toy and destroys it, but so far she did not rip anything, besides, the fact that it is stuff-free makes me less worried even if Sophie rips the toucan – it won't be as messy. She scrunched it up and uses it to snuggle. I'd post a picture, but she is so camera shy. She runs with the toucan and hides, so cute. It is probably her favorite toy now since she only plays this toucan. Give Midlee a round of applause!!!
Payment & Security
Your payment information is processed securely. We do not store credit card details nor have access to your credit card information.