Description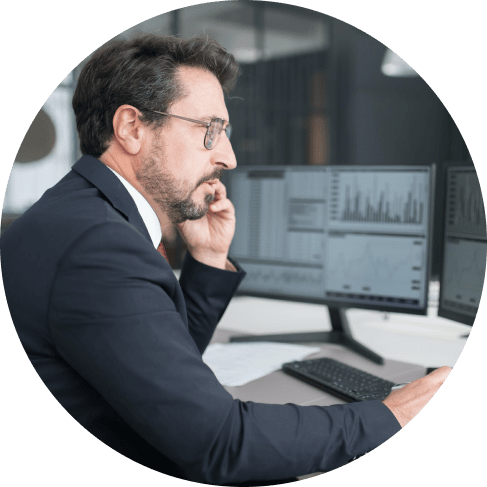 When you can't find the one
It can be difficult to find an excellent mouse. Some manufacturers ignore design, while others ignore quality, and others do both. But where is the happy medium? Where is the mouse that is both appealing and functional?
Elegant and cutting-edge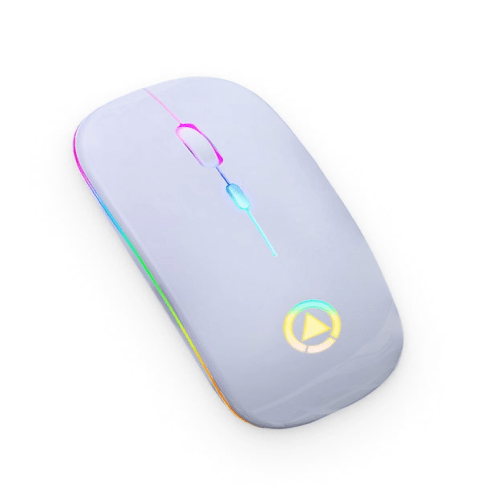 Incredible convenience
First, the mouse is quiet. When you're using it, you can barely hear it! Keep the receiver hidden in a designated compartment so you don't lose it. A smooth body doesn't make your hands sweat and feels comfy.
The mouse specifications
It runs on DOS, Windows Vista, and later versions of Windows. It recharges in two hours and lasts for 7 days with the lights turned on and 30 days with the lights turned off. It won't let you down!
Holder for your prized possession
Don't even think about the other mice! It not only outperforms many other wireless mice on the market, but it also outperforms the cable one. Small, attractive, practical, comfy, adaptable, and long-lasting – it's rare to come across such a good deal. Allow yourself to be enchanted by the visual, physical, and practical delights.
I was very impressed with this mouse's battery life. Since I bought it a month ago, I've only had to charge it once and it's still working! The sleep and colorful light design are also pleasant features and the price was extremely affordable. I loved it so much, I convinced a coworker to buy one and she loves hers too.

I like the flat design, much better for my small hands than the raised mouse. I also love that you can have it on rainbow mode or turn it off to save battery. Even with the rainbow on the battery life is excellent, and I love that it's rechargeable.

I am enjoying this new mouse. I appreciate the quiet clicks, it helps that others may not realize I am multitasking when I am on a call. It is helpful that I don't have to deal with battery replacements anymore. So far, so good.

I love this mouse!! Super sleek - feels really good in the hand, and has superb clickability. The color change rate is zen-like, and the colors themselves are gorgeous. Na-mouse-te!

There's no way of knowing when it's going to die. One second you're using it, the next it's dead. The battery does last a long time though, especially if you're just casually using it.

It does "glitch" sometimes. Like suddenly the cursor moves when I haven't even touched the mouse or sometimes when I do move it, it jumps wayyyy more than it should have.

Works perfectly. No more replacing batteries. Plus it goes to sleep when you don't use it after about 15 min. I use it everyday and only have to charge it once a month.

I love the colors it loops through. They look great against the shiny white of the mouse. It also feels nice in your hand and the buttons are super quiet-silent.

This is a cute little mouse. It's easy to use, I love how it changes colors. It's a nice quality especially for the price. Would recommend it!

This is great! Amazing for the price! Completely silent and charges fast! I love the look as well.

Love it! Slender and easy to use. Couldn't ask for anything better!

The colors on the LED are bright and vibrant. Overall, great buy!

You are unable to change the L.E.D. color pattern

Very happy with this product.

Not the most sturdy mouse
Payment & Security
Your payment information is processed securely. We do not store credit card details nor have access to your credit card information.