Description
It's a light party anywhere
Light up the ceiling wherever you are for a festive mood and feel. Our USB Ceiling Night Light utilizes the power of ultra-bright LED in a compact USB plug for an impromptu light show to get the party started.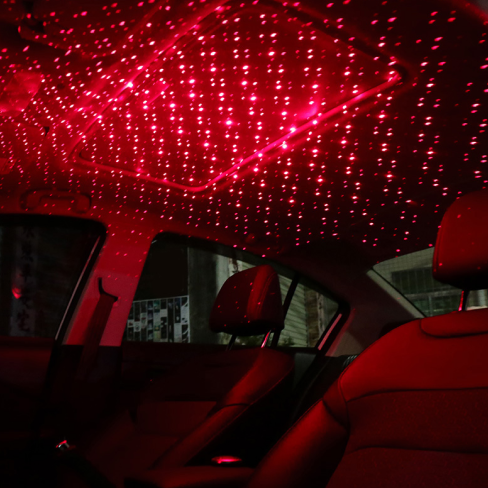 From car to home to work
Whether it's a night out on the town, an at-home celebration, or a milestone party at the office, there's no need for heavy disco balls or ultra-bulky equipment. Our small, portable light measures just 8.35 x 0.55 in / 21.2 x 1.4 cm (length x width) for a mood-booster that plugs into any laptop, wall charger outlet, or portable power bank -- note for the car, you'll need a USB power port to use. This slim light is a party-starter on the go that works anywhere; all you need is a USB port to plug into.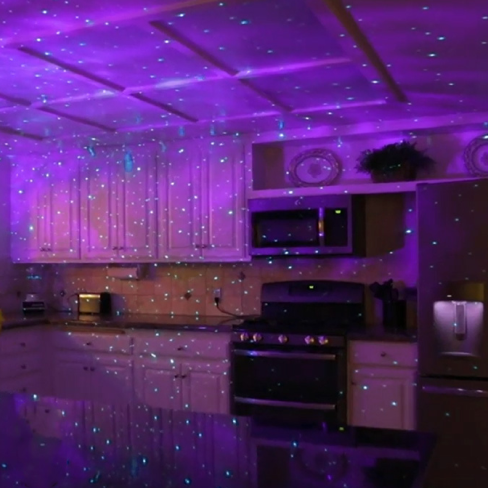 Ultra adjustable all around
Make the light shine up to 360 degrees with the super-adjustable cord of the USB Ceiling Night Light. Wrap it around, twist it, bend it -- work it. This is great for ensuring your light show doesn't disrupt neighbors through windows by controlling where the light shines.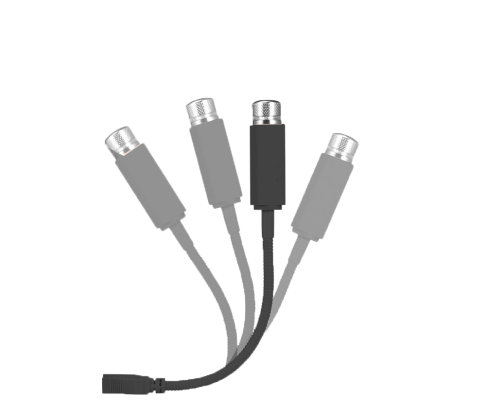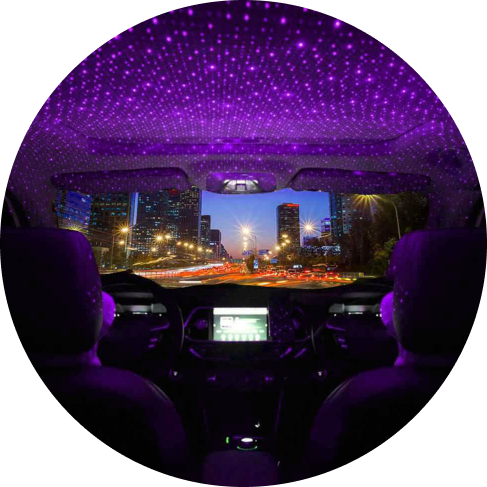 See stars (and shapes) anywhere
Our USB Ceiling Night Light comes in a choice of red or purple LED light. When turned on, you can turn the dial to change lighting effects and patterns, from stars to dots to constellation-like projections.
High brightness, low-power use
A built-in brightness-concentrating diode provides a radiant, bright light to the tune of 5V that is actually low on power consumption (just 1W of power is used).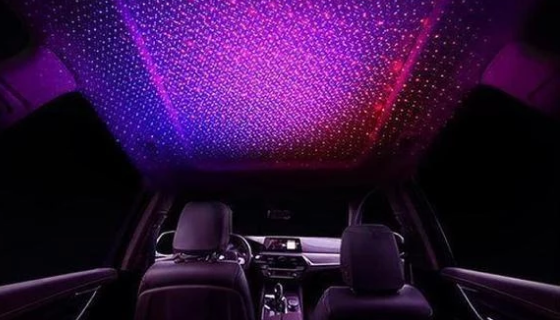 50,000 hours of fun
Our USB Ceiling Night Light provides light for days (and weeks, and months). Experience nearly endless light that will last you for any auto job, art project, or garage cleanup.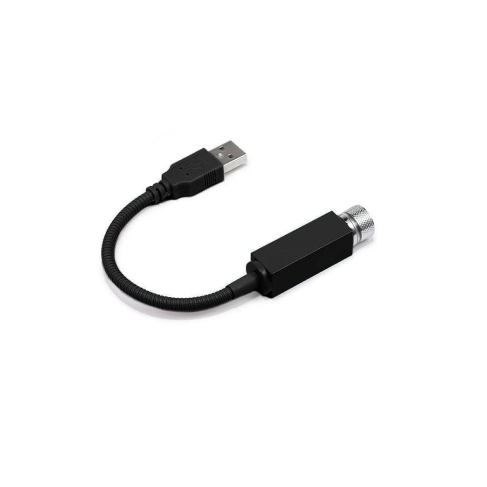 came quite fast. Love it!

not a great product but not a bad one. clumsy to use, but kind of cool. Already lost it somewhere in my car

It's wonderful that cheap like this is available online! Very cool light I use in my room. I haven't used it in my car yet but I prefer room anyway. My room is on the smaller side so it fits the ceiling perfectly.

will try it out today :) thanks for the shipment!

As the picture. The quality is good and arrived really fast. Great work! Be sure you have enough room for this to stick out. I had it plugged into an adapter and then in the wall. Sticks or into room quite a bit. It's tempting for grandsons to look into the laser... Very bright and not safe to do that! I had to move it out of their room. Should have read more carefully that it's @6" of "stick". The little lights are very cool. So....I got a lightbulb adapter and plugged it into a little lamp. Now it's safe and still provides really cool lights at night. Grandsons love it.

arrived ahead of time. Quality is excellent!

Thanks a lot! Arrived fast and safe! I'm suuuuper happy!

I like this item i just wish it rotated by its self then it would be complete

I have never been so excited in my life! As soon as I hit the power button, I broke into the biggest smile and laugh ever! I am in love, and will totally recommend to you star gazers out there! I swear I'm never leaving my room!

Matches the description in full. Gonna order another one soon, to keep it in the car and the second one in apartments for party mood!)

exceptionally great! I love these in my car at night for relaxing fun drives, or at home I use it as soothing night light.

We really had fun on first day. I use it with my two sons before sleeping in our bed room and its really fun.

thank you! quality is good! I like it!

Thank u! I was a little worried but the item is perfect! These do not belong in a car at all because they shine out and into other cars and traffic. My son used them for his room instead.

Bright and covers an entire ceiling in my daughters room.

The store was very friendly and professional!! The was all exactly as described, the quality was excellent! Shipping was very fast! I highly recommend this shop, I will definitely buy again! Thank you so much!

Everything very well made and very well designed. recommend! The product exceeded my expectations. The lights are beautiful. The package comes with a purple one and a red one which can be used individually or in conjunction if you have a double USB plug adapter. You can turn the stainless steel knob on them to change the pattern/spread of the lights to you liking. Best part is that the necks hold there form in whichever position you choose to have them in. Them being USB powered gives a variety of possible places you may use them on. Fully recommend!

just perfect! I'm totally addicted to this thing. If I'm going to spend a significant amount of time in a room I'll bring it with me. It's great for really anything, even watching tv or enjoying a magical bath. It's quite beautiful and relaxing.

Awesome love it and so easy to enjoy

Fun for the kids to mess around.

Arrived in less than 20 days and great quality!!!

super ! not that expensive but the quality really good!

Received in a reasonable amount of time. Glad with the purchase

Worked well for its money. Don't have any problems after months of using it. I think a longer cord would me more helpful but otherwise good product.

Holy moly!!! MAGNIFICENT!!!! quality as expected. i surely recommend. I rarely take the time to leave reviews, but I could not pass up sharing my excitement in the hopes it inspires someone else! I don't think I have been so happy about a purchase in longer than I can recall. I LOVE ambiance. In this crazy, chaotic, increasingly violent world I find it very important to recall the beauty and wonder in the world, and, as cheezy as this may sound, this little machine reminds me of that. It makes me so happy! I got the blue/blue and I am SOOO glad I chose that instead of the green/blue. I hope this lasts a long time!!! Thank you so much for this magical machine!

This thing is bright, looks good st night

after a long search i am sure that the best price for is offered right here. the price is fair for the quality. I really, really, really want a this projector. This is the best drunk purchase I've made hands down. So far, so good. Totally worth the investment if like a trippy light show for your living area.

Great quality! Recommend to everybody...

Perfect! I bought these for our "date night car" They do exactly as described and even like them during the day. Our night was perfect! You know what I mean

lovely! just what i've been looking for! Pretty good buy. Christmas gift for my little and she loves the lights. Now I have a hard time put her to sleep 😂

Red light is great, blue one a not so good.

I love it! It works great and lights my whole room up with a great piercing red Galaxy worth the money I have to buy four more for my daughters room

I liked the patterns which displayed in the walls and ceiling. Will look nice reflecting off ornaments at Christmas.

I didn't expect this to work as well as it did! I'm very pleased with the output from this light. Definitely will buy again

Throws up quite a bit of nice effects wherever it is pointed. The further away from the target the wider the spread of stars and such. Our granddaughter loved the stars on the ceiling effect. It runs quite a long time on a USB battery, so it's extremely portable! I used it during a BBQ party and lit up our outside area. Very cool and well made.

Pretty good buy. Christmas gift for my little and she loves the lights. Now I have a hard time put her to sleep 😂
Payment & Security
Your payment information is processed securely. We do not store credit card details nor have access to your credit card information.