Description
Designed with versatility in mind
An elegant way to keep your jewelry secure
This lovely jewelry box is perfect for smaller pieces of your accessory collection. It provides enough space for such types of jewelry as earrings and necklaces.
Jewelry box details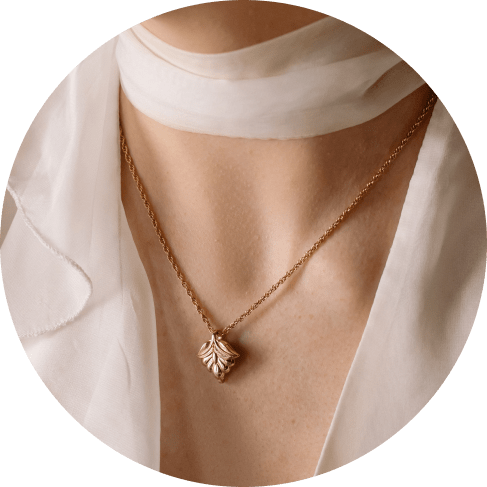 Compact solution
The sleek design is perfect for any dresser or nightstand, and the beautiful exterior makes this box a true work of art. The dimensions of the jewelry box: 2.6*2.6*1.6 in.
Sturdy yet cute
It's velvet lining protects your jewelry from scratches, and the sturdy construction ensures that your jewels will be safe and sound. The box is in a cute amaranth pink color.
A gift to remember
To make your gift special and remarkable, surprise your loved one with splendid jewelry wrapped in one of these lovely velvet box. It will be perfect for special occasions, like proposals or anniversaries, as well as for daily storage.
I don't need so many boxes as I almost don't have jewelry, but I am going to put gifts in them. They are quite big, so it won't be a problem matching jewelry with boxes. The color is very good, and I don't notice dust on boxes, which is very handy.

Very high quality boxes. I thought that they would be a little smaller, but there are no complaints. They don't smell like anything. They will be very convenient to store my jewelry while traveling.

I like this set a lot! It's so helpful in storing my stuff, very convenient. These boxes have very soft and pleasant textures, the color is gentle and light. I've washed some boxes, and they are ok.

I have a nice set of jewelry and these boxes are very handy for me :) they are durable and capacios, and the whole set looks very good.

I thought it would be bigger, but I didn't read the measurements right.

The quality is excellent, the materials are pleasant to the touch

The quality is excellent, the boxes are very roomy. I like them!

They are very cute and well-made. I like the color a lot

It is small and very cute, special for traveling

Good boxes, no extra glue, no defects.

Boxes are excellent, very beautiful.
Payment & Security
Your payment information is processed securely. We do not store credit card details nor have access to your credit card information.