Description
Keep your sunglasses safe & scratch-free
This lightweight and stylish pouch, made of faux leather, is crafted in a rectangle shape. A fold-over design with a wrap closure completes this must-have accessory. Fits most glasses!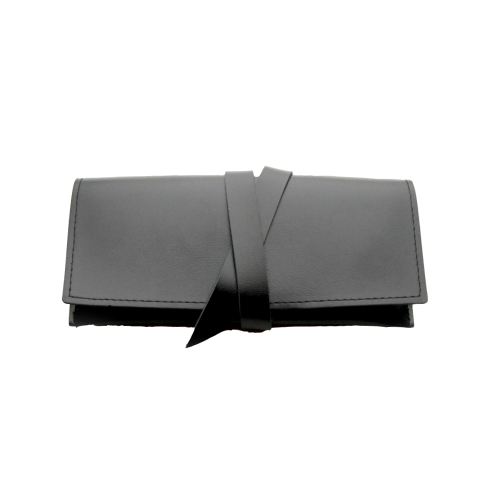 A great value without compromising on quality
A pouch that doesn't go out of fashion
Exquisite & delightful quality
The eyeglass pouch is made of high-quality comfortable PU leather. It is durable and easy to clean: just wipe it off.
Super protection from damage
The soft PU leather material can protect your glasses from damage, scratches, dust, and be the optimal guard for your glasses.
Gorgeous vintage style
This pouch has a simple and fabulous appearance. Designed in a timeless retro style, this pouch easily adds a subtle touch of chic style to your outfit.
Lightweight & portable
This eyeglass pouch is very lightweight. Carry it with ease! As it can be stored anywhere, it will not add a burden to your trip.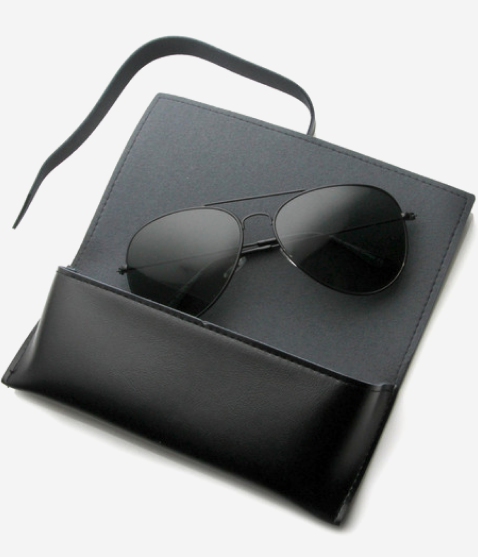 The best solution for your eyewear
You can get it for yourself or give it as a gift to others. Protect your eyewear wherever you go and whatever you do. It fits into a purse or bag easily, also looks great at your desk at home or work, travel, storage, or at school.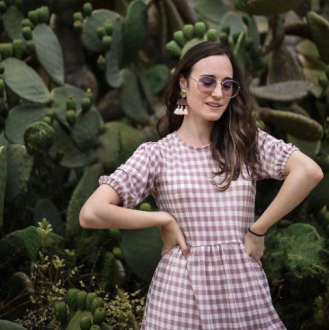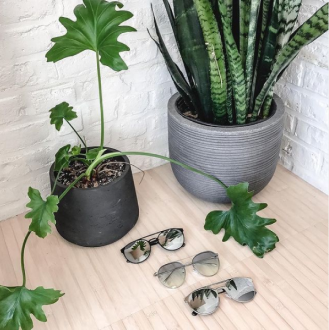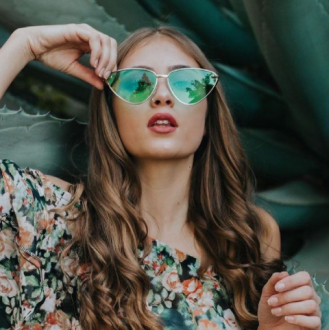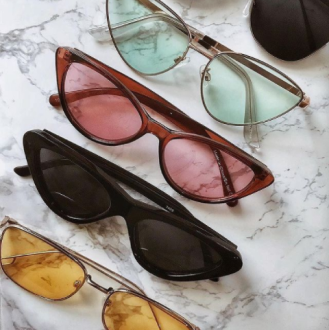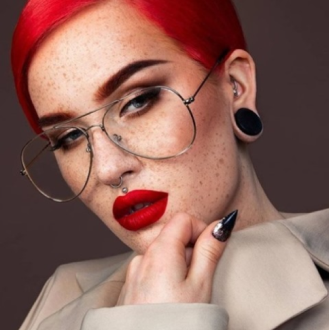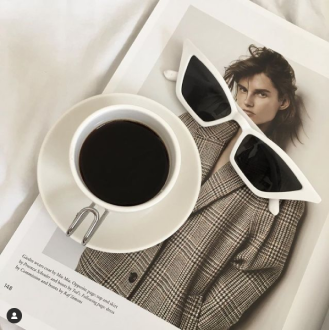 About zeroUV
Founded in 2001 by eyewear enthusiasts, zeroUV has become a prodigiously curated eyewear boutique for the fashion savvy individual. At zeroUV we strive to bring our customers the latest in eyewear fashion for a fraction of high retail prices. We at zeroUV view ourselves as lifestyle advocates. We seek to inspire others to chase who they truly see themselves as. Founded by individuals who grew up during the California indie movement, we aim to share our journey with our fans. We pride ourselves on bringing people together through our brand, and we encourage others to follow us along this amazing adventure. Not only are sunglasses a staple in fashion and appearance, zeroUV Sunglasses offer full eye protection against harmful UVA & UVB rays. In addition all eye wear meets the United States ANSI z80.3 Standard, as well as satisfies European CE Safety Compliance Standards.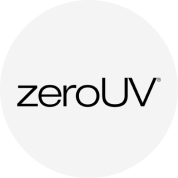 Designed In
Huntington Beach, California
Fit my grandpa's large frame glasses well, looks great

I like sometimes taking off my glasses and leaving it safe without possibility of causing my glasses damage by leaving them in shirt pocket.

The case looks exactly like the picture. The leather smells so good and the colour is really nice. The size is perfect for my glasses.

Excellent product. Perfect size for glasses. Well made and its evident that its a handmade product. The stitching proves that it is made by hand. I would definitely recommend this product. Bought one piece and loved it so much that got 2 more for my parents.

I was looking for a bigger case for my father's glasses. Well this is way too big even for his glasses. He kept it anyway because it was well made.
Payment & Security
Your payment information is processed securely. We do not store credit card details nor have access to your credit card information.