Description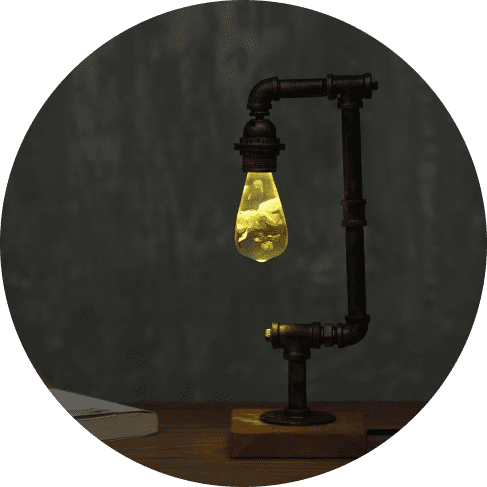 Home decor for special events
To accent the natural beauty of this LED bulb, you can house it in various lamp holders or lamp stands, which is perfect for the design-conscious home.
Hydrangea LED bulb specifications
Unique gift in the form of an art fixture lamp
Extended working life
This Hydrangea LED bulb has a working life of more than 100,000 hours, so you can expect it working for a long time.
Incredibly unique
Each and every E.P. Light bulb is custom-crafted using 3 different techniques. Each bulb is different because each one is an original work of art.
Durable and safe
Each E.P. Light bulb is made from the highest quality resin, available only in Burma as far as we know. The bulbs are extremely durable and won't break, even if you drop them.
Tech specification
This Hydrangea LED bulb measures 5.7" x 2.5 inches and weighs 0.5lb. It has a 95 ~ 240 v input and E27-E26 screw mouth.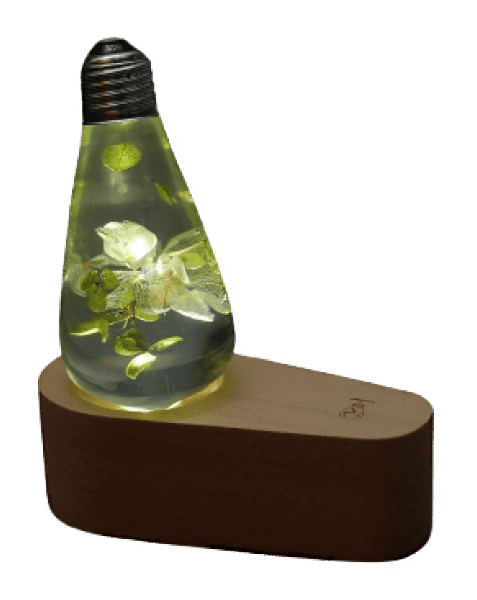 It carries a meaning behind it
As an environmentalist creative team, we are passionate about promoting ​​environmental protection through our LED light bulbs, and empowering everyone to work together to protect marine life, wildlife, and our forests.
What you should pay attention to
Please note that each bulb here is unique and can be quite different. The actual color and paint curves inside are totally random and unique, because every exquisite bulb we create is an original work of art.
Do you like white hydrangeas?
Enhance your home surroundings
Our LED bulbs will look great at home, in the center of a workbench, bedside a table, on a balcony, in your backyard or living room, dining room, or office. Create a beautiful atmosphere beyond your expectations. The ambient night light is a perfect gift for anyone, anytime. Bulb only, base not included.
About EP Design Lab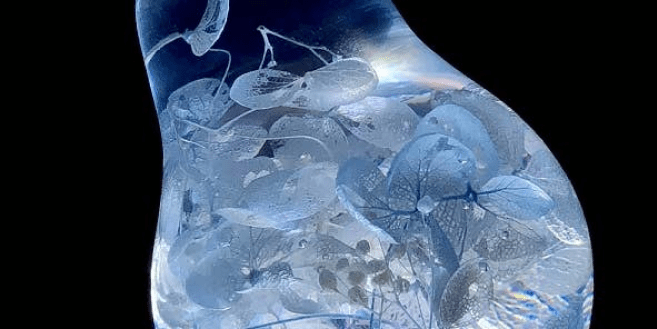 The inspiration behind E.P. Light was born when we noticed that light bulbs are so prevalent in our work and home lives. So we asked ourselves how we can infuse beauty into these spaces. Thanks to the strong creative influences of Jackson Pollock and Thomas Edison, we created E.P. Light. — environmentally-friendly, hand-made works of art, with LED lights, bringing beauty into every space.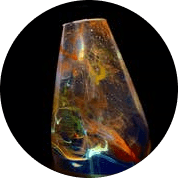 Designed In
San Jose, California
Stunning looking bulb, very cosy looking

An exquisite and very well made light bulb. Forget all others.

I literally adore this bulb. Definitely buying again. It's gorgeous.

Amazing warm light and very good quality

Not a bright bulb but I didn't want it to be. It gives a nice subtle light.

Shopped around everywhere for something like this. Absolute best looking out there. Love then

Easy to assemble, looks great

Give a lovely warm amber glow to our hall.

Great mood lighting, makes our feature wall look fab.

dining area, perfect soft lighting. led. swift delivery

Love these lamps they look amazing and give an authentic feel 😊

I absolutely love them and would definitely buy them again!

Needed ambiance and this does the job perfectly. It looks great and it's very pretty at night especially when you have a glass of wine!

Lovely looking bulb, really pleased with my purchase ✨ delivered well packed and promptly.

These really give a nice peaceful glow but remember they are for a certain kind of lighting situation, not for lighting up a room or as a reading light

Thought it would be bigger, but I guess it's my fault. So far so good
Payment & Security
Your payment information is processed securely. We do not store credit card details nor have access to your credit card information.