Description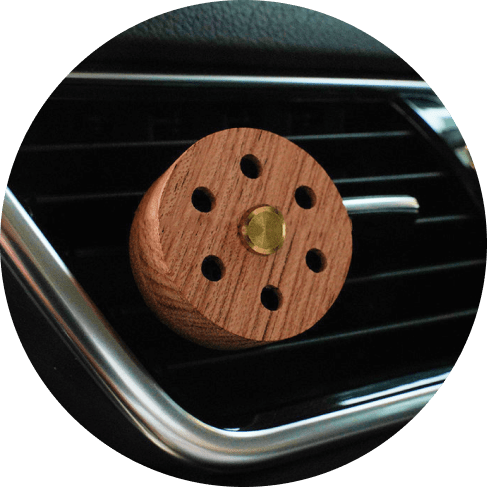 A world of change starts with a drop of freshness
Hit refresh on your car
Add a touch of real rosewood to your car that can stimulate the senses through fragrant oils with this Wooden Clip-On Oil Diffuser.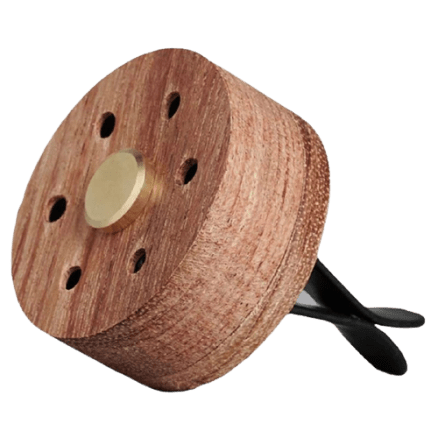 Behold the power of lava
Unlike traditional felt pads that just suck up essential oils, this diffuser comes with mini lava stones that absorb and retain scent for longer.
Easy installation
A claw clip-on screws onto the wooden diffuser easily, letting you install to any car A/C vent.
Find your peace, even when driving
Whether stuck in snarly traffic or navigating through a rough rainy day, allow your favorite smells to chill you out through this Wooden Clip-On Oil Diffuser. Note your purchase does not include essential oil.
I've had these for a month now and I do recommend them. I have a neighbor who smokes cigarettes and the smell is making its way through the vents and the walls. I had to stick these in the vents because room spray isn't enough. Given that there is AC blowing directly into these all day, obviously the scent doesn't last long so I have to keep putting oils on them everyday BUT if you were to use these in your car they'd be great! I think they'd be a cool stocking stuffer or a good gift for someone who just bought a new car.

Not only do I love the ability to make my own essential oil air freshener, but it could not look better! The metal pieces seem to be top quality with a magnetic clasp for ease of opening and secure closing. The plastic clip secures well to the air vent and also in our camper. The variety of colored felt pad means you can match your decor or have a surprise pop of color. The smell seems to last over a week before you have to refresh the oils. Imagine the summer will require a quicker refresh.

I have one in my car on my vent and one in my office at work. The one in the car works great, however if you have the vent blowing, it does dry the oil up fairly quickly. If you close the vent, you still get the smell and for a longer time. The one in my office is very subtle since I don't have air blowing through it. It lasts longer than on the car vent and I still smell it as I come in the office or the door closes and moves the air around. I love them!

My car isn't even that elegant, but these are pretty and earthy at the same time. They are a little smaller than I expected, but I have enjoyed them already! I use some almond oil as a carrier oil so that the essential oil scent does not dry out (I live in a very dry climate), and that has helped keep the nice aroma lasting so far!

I bought it to use in my car and so far it still smells nice and it's been a couple weeks. perfect size to clip to the car vent without obstructing air flow. and the clip prongs are long enough so it actually can clip on to the vent louvres.

This aroma car freshener is awesome. My wife and I love it. Not only does it work awesome but it looks really good in our car. The only thing is you have to buy your own scented oils. I highly recommend this!

Love this diffuser. I loved it so much I bought another diffuser for a friend. It's small so it doesn't take up all the vent room like a popular candle and lotion store I've shopped at. I love the wooden design also.

REALLY great product for people that try not to use any chemicals/scent/fragrance since you know exactly what you are putting into it and breathing in.

The smell isn't that strong and doesn't last long either, but that's just for me. Looks stylish though
Payment & Security
Your payment information is processed securely. We do not store credit card details nor have access to your credit card information.