Description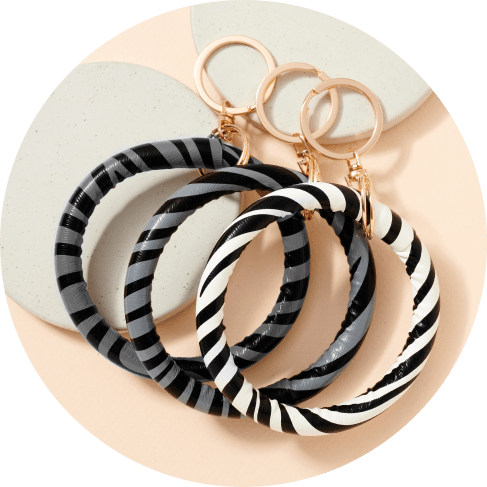 Zebra Print Leather Key Ring
Are you fond of special, unusual accessories? In this case, Zebra Print Leather is probably the one you've always dreamed of since it's able to impress anybody!
Zebra Print Leather Key Ring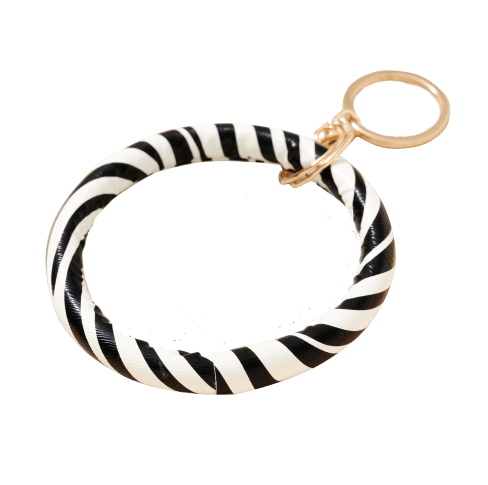 Unique & eye-catching design
Please note that Zebra Print Leather Key Ring is not only a key holder. It's designed to let you easily draw attention and impress others each time you take your keys out of your pocket.
High-quality materials
Zebra Print Leather Key Ring is made of high-quality materials only, such as gold-plated zinc and PU leather. No harsh chemicals used, 100% nickel free. Approx diameter: 4".
How to boost your mood in no second?
Due to gold-plated imitation and zebra print leather, it won't take you lots of actions to impress all the other people when you take your keys out of your pocket. By the way, it's really easy and convenient to carry your keys due to this ring handle. So don't lose a chance to improve your mood and keep your keys always together!
My daughter loved it, but part broke off within a month making it unusable.

I love it. It makes keeping up with my keys easy

It is very easy to find in my purse.

It's so cute and convenient. My manager even asked me to get her one

So so cute! I'm so happy because the item is pictured exactly how it arrives. Definitely recommend!

I love everything about this key ring. I love the colors, I love that I wouldn't have to carry a purse if I didn't want to. I could hook a small wristlet on it to carry my phone, cash and cards. And i love how easy it is to hold onto.
Payment & Security
Your payment information is processed securely. We do not store credit card details nor have access to your credit card information.